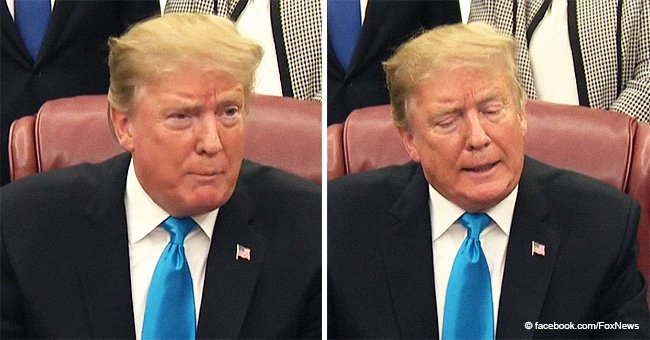 Donald Trump speaks out on video: he has 'an absolute right to call national security' for a wall

Donald Trump has recently argued that he has an "absolute right" to raise a wall between the United States and Mexico.
On Tuesday, February 19, 2019, the U.S. President claimed that he was put in the White House for security, whether it was space force or borders.
Not only that, but Trump also reacted with positivism to the fact that he is being sued by 16 states, including California, Maine and New York.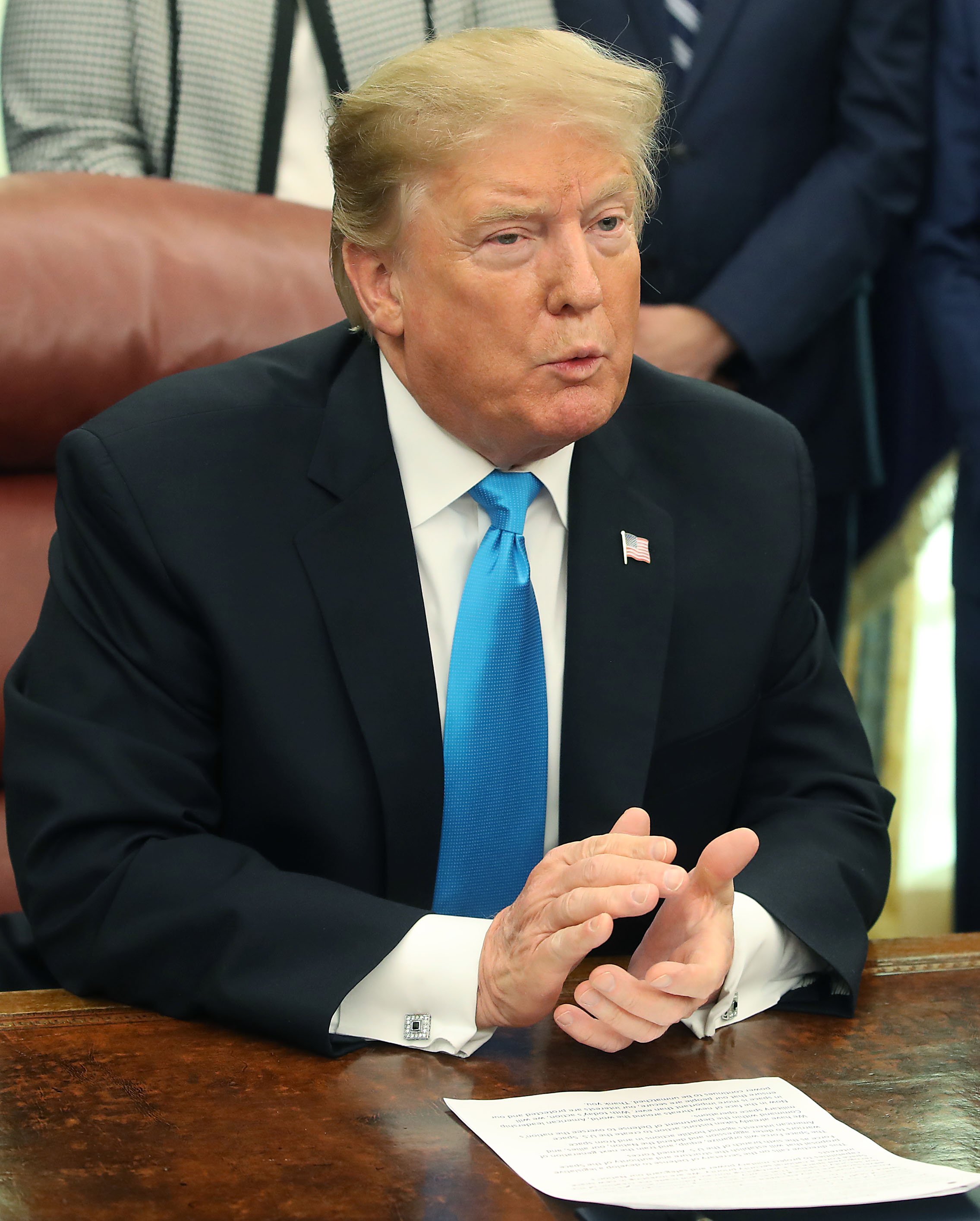 President Donald Trump before signing the Space Policy Directive 4 at the Oval Office | Photo: Getty Images
NOT AFRAID OF GOING TO COURT
According to the 72-year-old mogul, even though the 16 states have come together to file a lawsuit against his declaration of a national emergency, he believes he has the upper hand.
The lawsuit was filed in the Ninth Circuit, which Trump has previously described as "disgraceful" and politically biased, but that didn't seem to make the President nervous.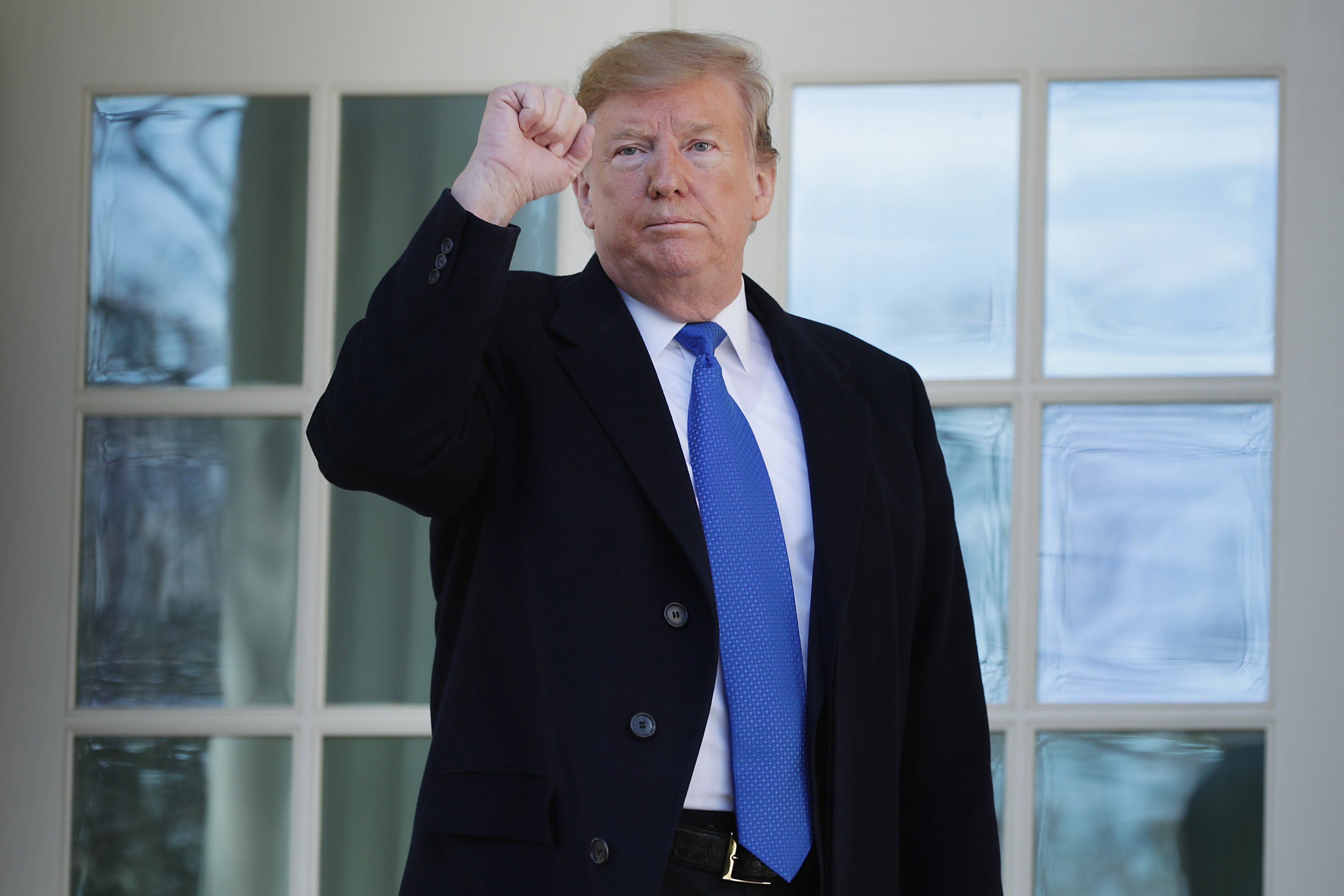 President Donald Trump after declaring the national emergency at the Rose Garden | Photo: Getty Images
"I think in the end, we're going to be very successful with the lawsuit. It was filed in the 9th circuit. And I actually think we might do very well even in the 9th circuit. It's an open and closed case."
Donald Trump, Fox News, February 19, 2019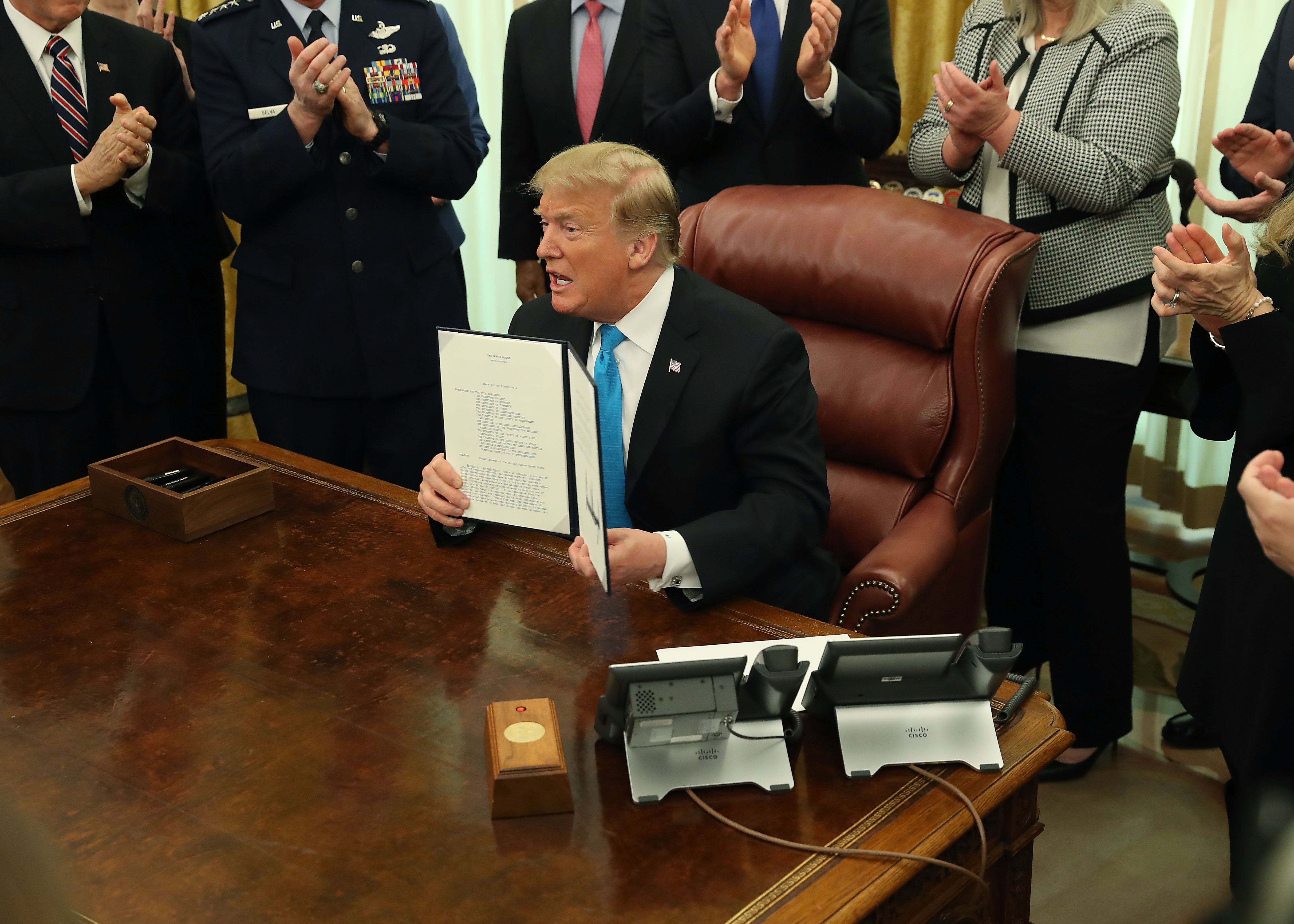 President Donald Trumpafter signing the Space Policy Directive 4 at the Oval Office | Photo: Getty Images
THE REASONS BEHIND THE LAWSUIT
The Head of State touched the subject of illegal drugs entering the U.S. yet again, adding that the nation needs borders because, without them, Americans don't have a nation.
The attorneys general filed the lawsuit with the intention of preventing Trump from transfering billions of dollars from military funds to build the southern border wall.
A REPORTEDLY MADE UP CRISIS
The court is also expected to deem the President's actions as illegal based on the fact that he displayed a "flagrant disregard of fundamental separation of powers principles ingrained in the United States Constitution."
According to the attorneys general, Trump's crisis is of his own making, a fact that was also pointed out by actor Alec Baldwin in the latest episode of "Saturday Night Live."
In the sketch regarding the national emergency declaration, Baldwin, impersonating Trump, claimed that he "had to declare this national emergency" because he wanted to.
The real President, however, didn't enjoy Baldwin's impersonation and issued a tweet describing the satirical show as simply tired and "not funny," as well as wondering how networks get away with these "Republican hit jobs without retribution."
Please fill in your e-mail so we can share with you our top stories!