Jordyn Woods reportedly moves out of BFF Kylie Jenner's home amid Tristan Thompson cheating scandal
News about the alleged cheating scandal between Khloé Kardashian's ex-boyfriend, NBA professional player Tristan Thompson, and Kylie Jenner's best friend, Jordyn Woods, is far from over.
People reported that Jordyn, who used to live at Kylie's home, moved back to her mother's house amid allegations suggesting that she and Tristan were seen cozying up at a party over the weekend.
Sources told the media outlet that the KarJenner family didn't believe the rumors about that alleged affair when they first heard about it. They knew that Tristan "can't behave" but never expected that Jordyn would have accepted making out with him.
DIGGING INTO THE SCANDAL
Rumor or not, the family started contacting people who they believed were at the party, and they allegedly confirmed the news. Things between Tristan and Khloé were not good as they didn't mention each other on social media on Valentine's Day and had not spent time together for several weeks.
However, nobody expected that Jordyn, who not only was considered family by the Kardashians but also is a member of the Good American squad, could defraud Khloé's friendship in such a way.
THE REACTIONS OF PEOPLE INVOLVED
Soon after the cheating news hit the Internet, Tristan took to Twitter to write, "FAKE NEWS." He deleted that tweet soon after that. Neither Jordyn nor the Kardashians have officially addressed the situation yet.
However, Kim Kardashian unfollowed both Jordyn and Tristan on social media. Khloé, on the other hand, has shared some cryptic messages on her Instagram stories related to the scandal.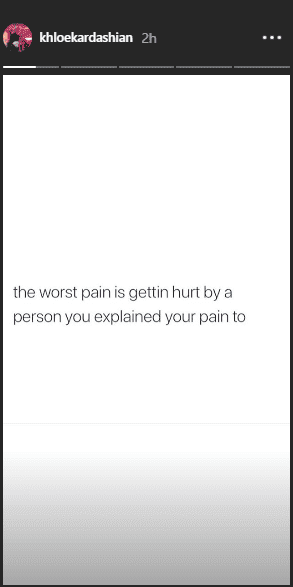 "The worst pain is getting hurt by a person you explained your pain to," read one.
"Somebody needs to hear this… that betrayal was your blessing!!!" Khloé shared in another story.
"If they ask you about me, tell them: 'she was the only person that loved me with honesty, and I broke her'" read the third message.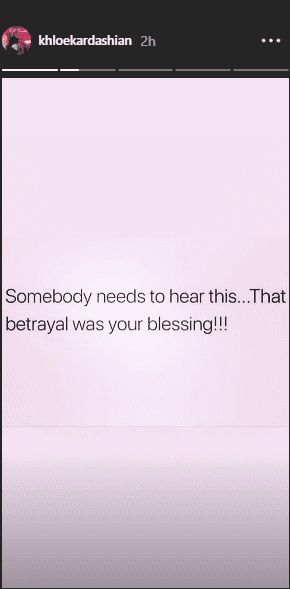 TRISTAN'S CHEATING PAST
It is not the first time that Tristan cheats on Khloé, though. Back in May 2018, the TV personality gave birth to her daughter, True Thompson. Days before, the NBA player was spotted getting cozy with another woman.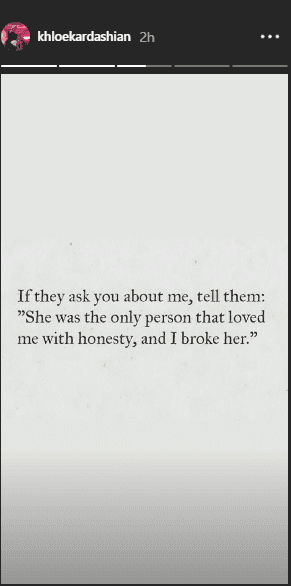 Tristan asked for forgiveness, and the couple eventually made up. While Khloé said it was not easy for her to move on and continue her relationship with Tristan, she forgave him for the sake of their daughter.
With the pain of his first cheating scandal still lingering, it seems this new issue was the last straw for Khloé to finally come to her senses and end their relationship for good.