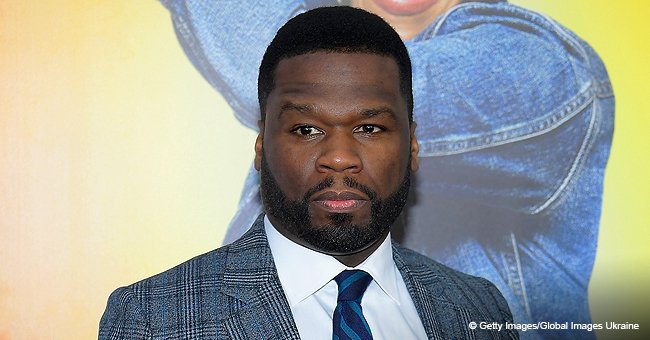 'All Money's Not Good Money,' 50 Cent Reveals Trump Offered Him $500K to Appear at 2017 Inauguration

More than two years after President Donald Trump's inauguration into office, 50 Cent reveals he was paid by POTUS to attend the event but turned him down for a particular reason.
50 Cent appeared on James Corden's late night show with a revelation that proves he's a principled man. He revealed to the show's host and Presidential candidate, Senator Elizabeth Warren who was also a guest, that he turned down Trump's financial offer to appear in his inauguration.
The rapper whose real name is Curtis Smith made the revelation after he was asked by Corden if he was ever courted by a politician.
"Trump, during the inauguration," he disclosed. "They offered me a half a million dollars to go."
50 Cent said he was offered the money to simply show up and not even perform. And though it would seem like a simple task to do in exchange for a huge sum of money, the 43-year-old entertainer had a valid reason not to take Trump up on the offer.
"I didn't do it because I didn't know if I could fix the damage.
"To be honest with you, all money is not good money. You gotta be careful what you're doing publicly because... I don't know how you fix that. I'm just like 'woah', 'don't bring me to fix the African American vote! Bring somebody else!"
It's no secret that President Donald Trump had a lackluster inauguration last year. The actual photos of the event (not the ones that were reportedly cropped to boast of a big crowd) revealed a small audience at the gathering. Trump didn't have the support of the majority of the Black community who rallied around his contender, Hilary Clinton.
One Black entertainer, though, went against the tide and performed during Trump's inauguration ball and things went south for her since then. Chrisette Michelle thought she could bridge the gap between Trump and the Black community by agreeing to perform but she only succeeded in widening the gap between her and her audience. Michelle's career plummeted after with the Black community expressing their distaste for her decision. Due to the backlash, she became depressed and suicidal, and she even miscarried. Now she regrets her decision of performing at the inauguration and hopes to one day earn the trust of fans again as she regains her momentum.
Please fill in your e-mail so we can share with you our top stories!