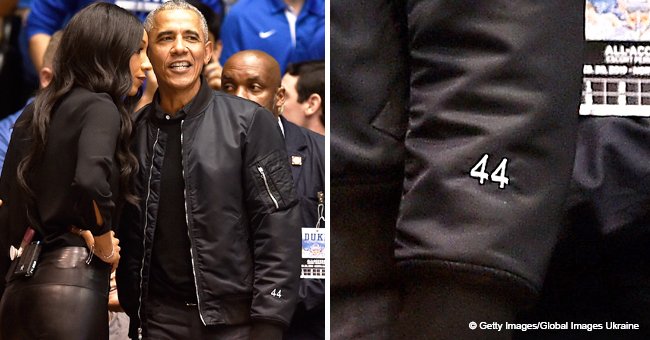 Barack Obama Causes Social Media Stir, Rocking $600 Rag & Bone '44' Bomber Jacket at Duke-UNC Game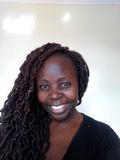 The North Carolina Tar Heels may have triumphed in their game against arch-nemesis Duke Blue Devils, but Barack Obama's fashion choice while sitting courtside was the ultimate win.
It was a night to remember. During the highly anticipated college basketball game, Duke freshman Zion Williamson, thought by many to be one of the most highly regarded prospects since Lebron James, had the ball in the opening minute of the game. As he made a move at the top of the key driving into the lane, Williamson went down to the ground in pain as his left foot tore through his Nike shoe.
The crowd in the Cameron Indoor Stadium in North Carolina, which included "Black KKKlansman" director Spike Lee, was shocked by the fall. None more so than former president Barack Obama, who was on the sidelines for the game. Cameras caught Obama saying, "His shoe broke!"
While his look of surprise could make for a good meme, it was Obama's fashion choice for the night that went viral. The former president looked ultra-cool in an all-black ensemble that featured a slim-fitting black bomber jacket with the number 44 embroidered on the sleeve – a nod to his time as the 44th president of the United States. Twitter went nuts.
The article of clothing, described as a "traditional Japanese military nylon jacket with a two-way zipper at the center front," is from New York-based brand Rag & Bone. Marcus Wainwright, the brand's founder and chief brand officer, revealed that he presented it to Obama as he neared the end of his second term. "I wasn't expecting him to wear it in public," he told GQ magazine. "I thought maybe he's wearing it on the weekends or at home. I was hoping that he was wearing it."
When asked about the special stitching, Wainwright said, "The '44' on the sleeve just felt like a subtle touch. Not many people could have pulled it off that way. He's got style." The jacket retails on the brand's website for $595 but you'd be wrong if you thought you could get one with the same embroidered numerals. "If I had '44' jackets all over my website I'd probably sell a lot, but it's a one-off and that's what's special about it," stated Wainwright.
Obama hasn't always received praise for his fashion picks. Though he looked suave in a charcoal grey suit at a recent dinner with Steph Curry and his wife, he was once severely criticized for wearing a tan suit.
In 2014, then President Obama held a news conference on the threat of ISIS in Iraq and Syria. He stepped up to the podium in a crisp tan suit and white shirt. While the political pundits had a lot to say about his speech, his suit color sparked its own debate on Twitter. New York Rep. Peter King was especially incensed, calling the suit "a metaphor" for Obama's "lack of seriousness" during an interview with NewsMaxTV.
"Here's the president coming out at such a serious moment where he should be addressing the country on such a serious matter, and he looked like he was on his way to a party at the Hamptons," King said to a CNN reporter.
Obama has also caught flak for wearing dad jeans. Meanwhile, his wife Michelle has always been effortlessly stylish. Her fashion style has beautifully evolved since leaving the White House. For example, she stunned the crowd when she dared to wear a saffron silk shirt dress and $3,900 Balenciaga thigh-high boots covered in holographic glitter during her book tour.
Maybe Michelle was responsible for Obama's jacket choice, or her fashion sense is finally rubbing off on her husband. Whatever the case, we look forward to more fashion statements from the former president.
Please fill in your e-mail so we can share with you our top stories!