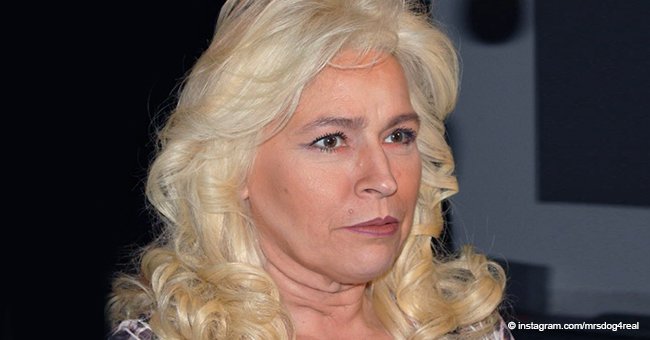 'Dog the Bounty Hunter' Family Mourns the Death of Loyal Friend Who 'Fought a Long Hard Fight'

The "Dog Pound" has lost another one of their members, Tammy Lowery, and Beth Chapman mourns her painful loss.
It has been a sad year for Beth Chapman, the wife of the famous "Dog The Bounty Hunter." Beth's throat cancer, which spread to her lungs, returned last fall, and she started chemotherapy this January.
While Beth is facing cancer head-on and trying to stay positive, another sad event occurred when her friend and fellow "Dog Pound" member, Tammy Lowery, died after what Beth described as a long and brave fight.
She took to Twitter to share the news of Tammy's death, writing:
"We lost a beloved Dog Pound member. Tammy Lowery was a loyal friend and an amazing person, and she fought a long-hard fight, never complaining. She will be missed by all her Dog Pound friends, by @dogbountyhunter, and myself. We love you, honey. RIP. Aloha a hui hou."
Beth did not reveal what caused Tammy's death, but in the picture that accompanied her Twitter post, where Tammy is seen looking very lean and breathing with oxygen, she wrote underneath "God got me."
Chapman is still fighting her battle with cancer, and she's carrying her fans along on her journey. She has gone as far as planning her funeral should she lose the fight and cancer wins.
But in the meantime, she is staying strong and keeping the faith.
Before cancer, Beth was in a reality TV show. She started the series "Dog The Bounty Hunter" along with her husband, which ran from 2004 to 2012.
Beth was not well known in the show as she was not the main star. She was mostly known as a face in the background and as Duane's wife.
The TV personality got more recognition when she was first diagnosed with throat cancer, which she fought until 2017 when her doctors told her it had gone into remission.
Beth used to be in the bails bond business. Her journey into reality TV started after she married Duane a day after he lost his daughter.
The wedding was already fixed and Duane, who needed the emotional support, went ahead to make Beth his wife.
Beth has also worked as an actress and a producer, and throughout her first battle with cancer, she stayed positive for her family.
Please fill in your e-mail so we can share with you our top stories!