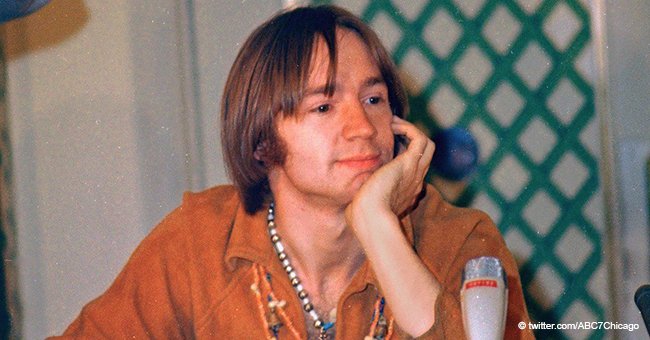 Video of Monkees Singing 'Listen to the Band' Reminds Us of the Powerful Talent of Late Peter Tork
Believe it or not, during the recording of this insane version of "Listen to the Band" by The Monkees, Peter Tork said goodbye to his teammates and left the band.
Before Disney invented dozens of musical stars through their own series and programs, as it did with Christina Aguilera, Britney Spears, Justin Timberlake or Hannah Montana / Miley Cyrus, NBC conquered the viewers with The Monkees, on September 12, 50 years ago.
The sit-com version of The Beatles group was formed by NBC in 1966. Their intention was to create The Monkees as a charismatic band that would star in a homonymous comedy. The elected members were Micky Dolenz, Davy Jones, Peter Tork, and Michael Nesmith.
The Monkees was a spectacular success that lasted only two seasons, from September 1966 to March 1968, when they became popular with songs like I'm a believer.
When the series is canceled and Peter resigns from the band, they attempt an ambitious step. They jumped to the cinema with "Head", an anti-war film starring Jack Nicholson and a psychedelic soundtrack, what he played at the time. But failure brings them back to reality.
However, even without Peter, The Monkees continued to perform as a trio until 1970. This time it was Michael Nesmith who left, and the band continued to perform briefly as a duo with only Davy Jones and Micky Dolenz.
The four performers were not all together again on a stage until 1986, and they did not give a full show until a decade later. The group has reunited and toured several times since then with different line-ups and varying degrees of success.
In 2012, after the death of Davy Jones because of a cardiac arrest, the remaining 3 members decided to meet again and performed what would be their first concert together in 15 years.
Unfortunately, of the four original members, only two remain. The singer and co-founder of the group, Peter Tork, died on February 21 at the age of 77. This was reported through the official Facebook page of Peter.
For its part, the sister of the singer, Anne Thorkelson, confirmed the news to the Daily Mail but did not clarify the causes of the death of Peter, who was diagnosed with adenoid cystic carcinoma, an unusual cancer that affected his tongue.
Please fill in your e-mail so we can share with you our top stories!