72-year-old lady hands out soup to the homeless in the cold, and the video is heart-wrenching
A video of a Portsmouth pensioner handing out soup to a homeless couple is taking the world by storm. 
The 72-year-old Diana was caught on camera in Southsea, Portsmouth, giving soup to a couple sitting on the pavement in three-degree weather. 
Her kind gesture was caught on film by a bystander, Charlie Franks, who shared the heartwarming video on Facebook where it went viral.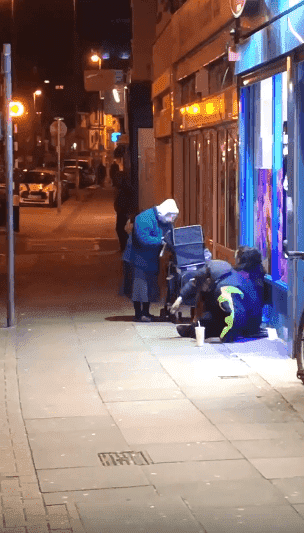 Since posting the video on the social media platform a week ago, the video received more than 760,000 views, 6,700 comments, and 13,200 shares. 
He explained in the caption that "this absolute legend of a lady deserves all the shares she gets on social media," and added: 
"I just filmed this in Albert road "Southsea," and by the looks of it !?, she makes a load of soup and goes out to hand it to the homeless !! My faith in humanity is restored; let's make her famous!"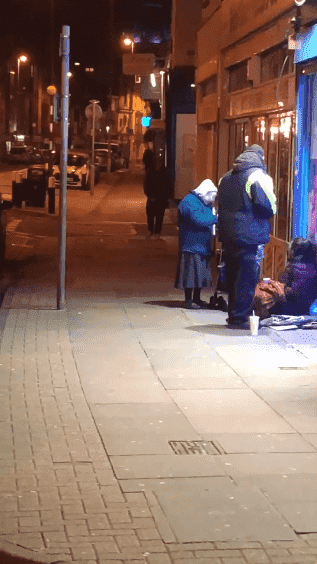 In the video, Diana can be seen wearing a blue jacket and carrying a trolley bag. The then takes out plastic cups and hands them to the shivering couple.
The gentleman gets up from the street and stands around for a few seconds talking to Diana before sitting down again and reaching for his soup.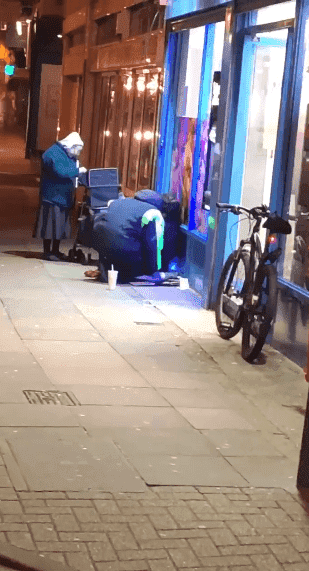 When Franklin shared the video online, the identity of the woman was still unknown. Her daughter only made contact later and confirmed that Diana is 72 years old. 
While Diana isn't on Facebook, her daughter, Katie Elizabeth, along with her son-in-law and grandchildren are on Facebook and appreciated the support their mother has received for her kind act. 
Commentators on Facebook were very kind, with Nicola Dalton saying "kindness is a wonderful attribute to have, while John McElroy added: 
"She's not doing it to be famous; she's got a good heart, no one should be homeless."
Another user said citizens could make such a huge difference in someone's life if "everyone who commented got a homeless guy a bite to eat just once a week."
Nicolas Sebley concurred and asked why all the people singing her praises aren't joining her instead. He said if someone is truly moved by her kind gesture, they would be "moved to replicate them."