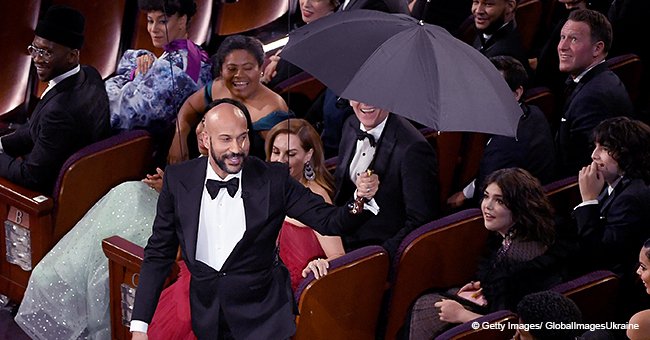 Donald Trump Mocked during the 2019 Oscars for His Previous Incident with an Umbrella

During a particularly eventful night at the 2019 Academy Awards, Keegan-Michael Key took the opportunity to mock Donald Trump.
On Sunday, February 24, 2019, the former "MADtv" and "Key & Peele" star couldn't help but make fun of the President by not being able to close an umbrella.
The moment was obviously captured on camera and shared around the world, leading people to laugh as they remembered the episode involving Trump.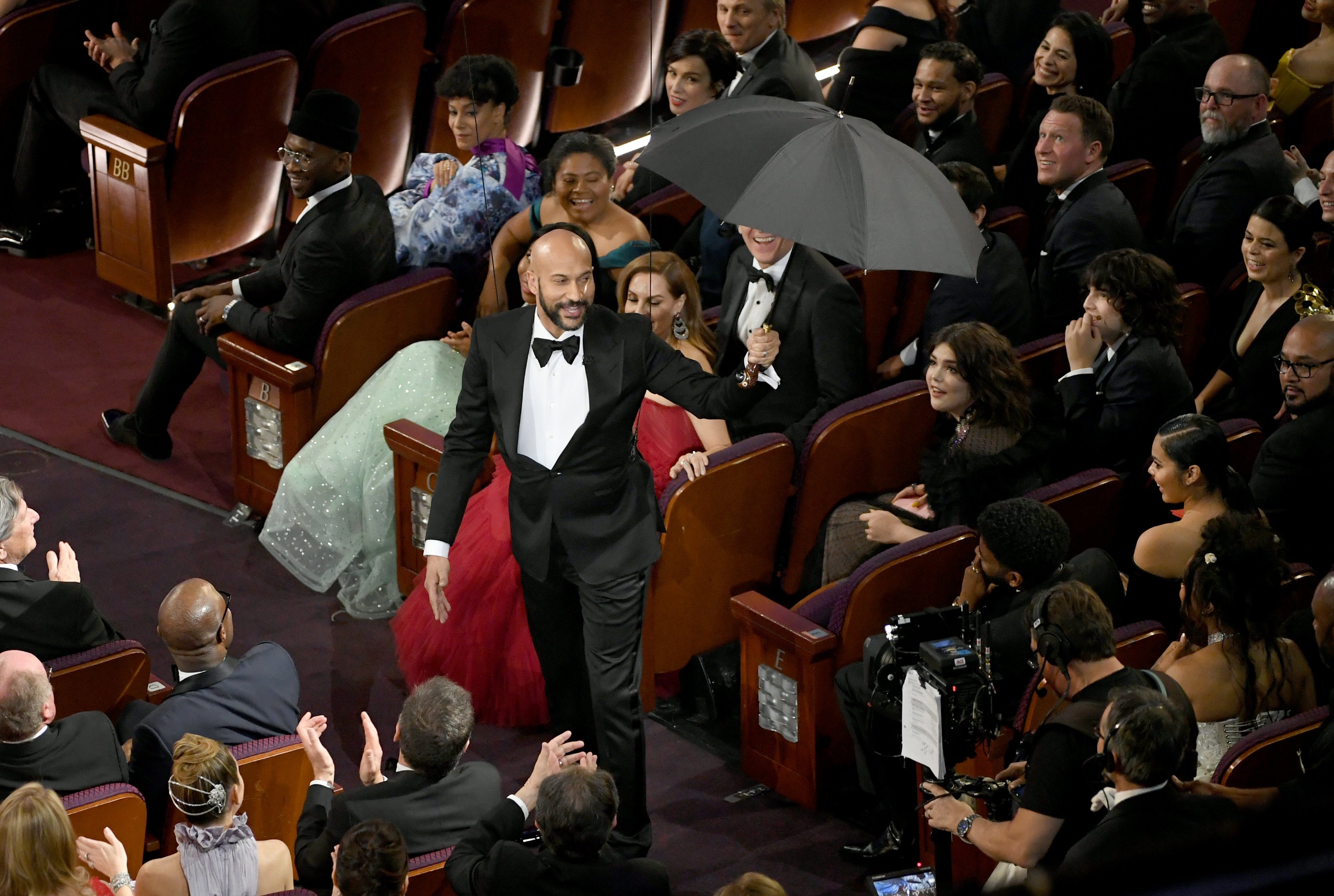 Keegan-Michael Key holding the umbrella at the 91st Annual Academy Awards | Photo: Getty Images
A TRIBUTE TO MARY POPPINS
Right before introducing Bette Midler, Key floated down from the Dolby Theater ceiling holding an umbrella, just like Mary Poppins does in the original movie.
Upon landing, and before introducing Midler and the Oscar-nominated song "The Place Where Lost Things Go," Key tried to unsuccessfully close the umbrella.
SHAMING TRUMP
After struggling with it for a bit, Key just impersonated Trump and tossed the umbrella to the floor, just like the President did in a viral video from October 2018.
"But the comedian wasn't the only celebrity who took the liberty to make a joke at Trump's expense. During her monologue, Maya Rudolph addressed the crowd by saying that there wasn't going to be a popular movie category and "Mexico is not paying for the wall."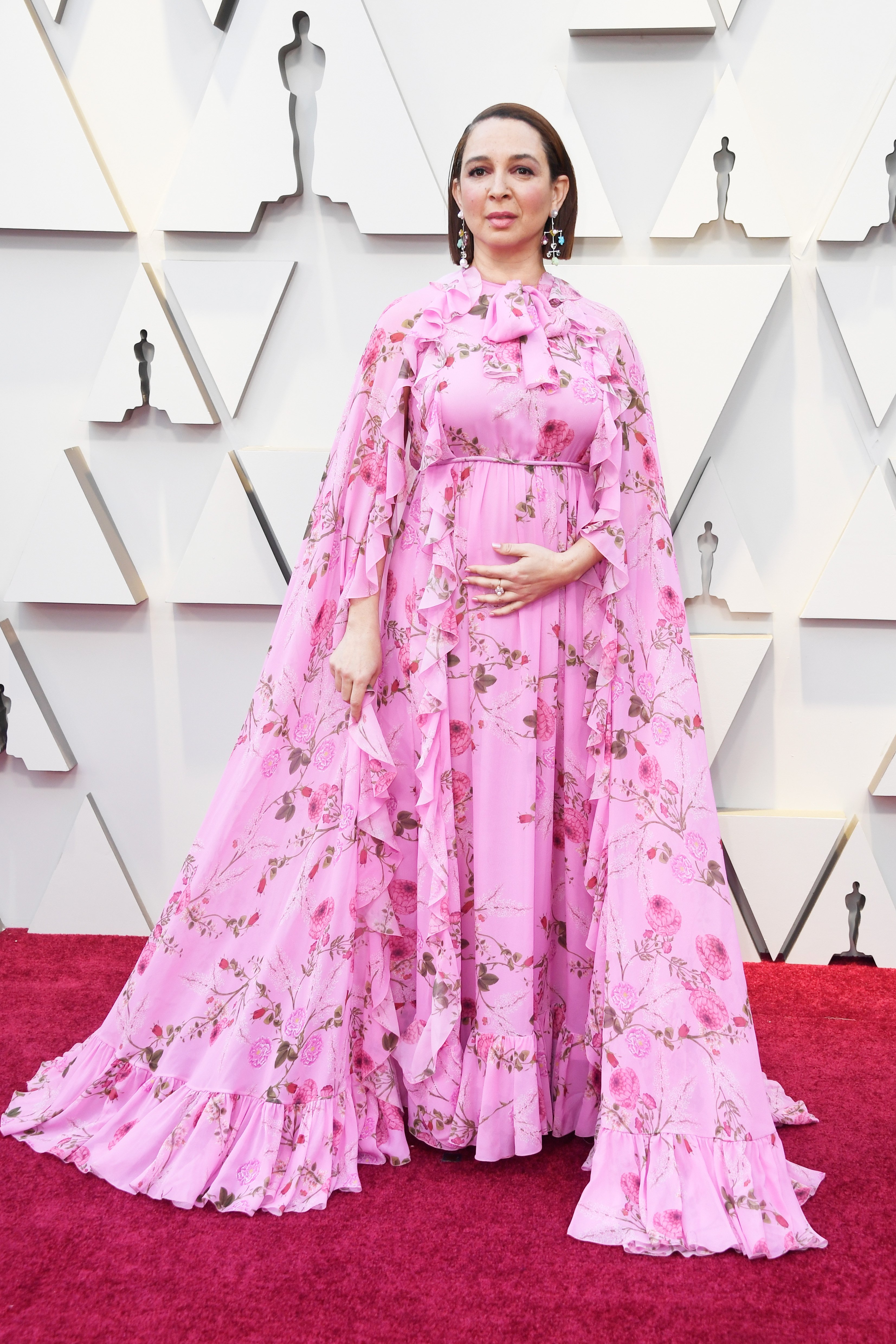 Maya Rudolph posing on the red carpet of the 91st Annual Academy Awards | Photo: Getty Images
SPIKE LEE'S PUBLIC APPEAL
Spike Lee also took a jab at the President after winning the award for Best Adapted Screenplay for "BlacKKKlansman," mobilizing people to vote for the right side in the 2020 presidential election.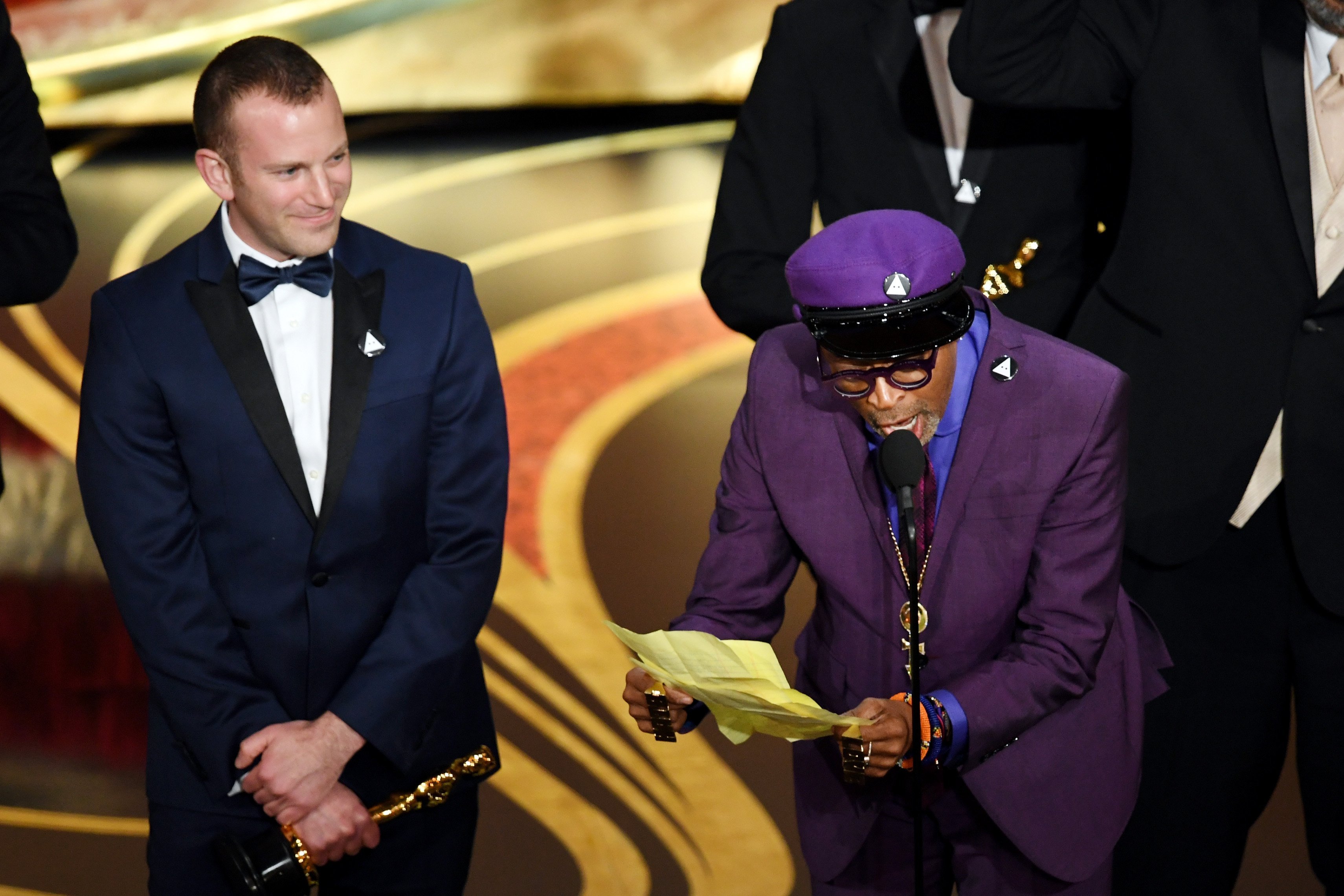 Spike Lee and Charlie Wachtel accepting the Academy Award for 'BlacKkKlansman' at the 91st Annual Academy Awards | Photo: Getty Images
"We will have love and wisdom when we regain our humanity. It will be a powerful moment. The 2020 presidential election is around the corner. Let's all mobilize. Let's all be on the right side of history. Make the moral choice between love versus hate. Let's do the right thing."
Spike Lee, Deadline, February 24, 2019
Trump, however, didn't sit still and took to Twitter to accuse Lee of performing a "racist hit" on his own President, who, in his own words, has done more for African Americans than almost any other President in history.
Please fill in your e-mail so we can share with you our top stories!