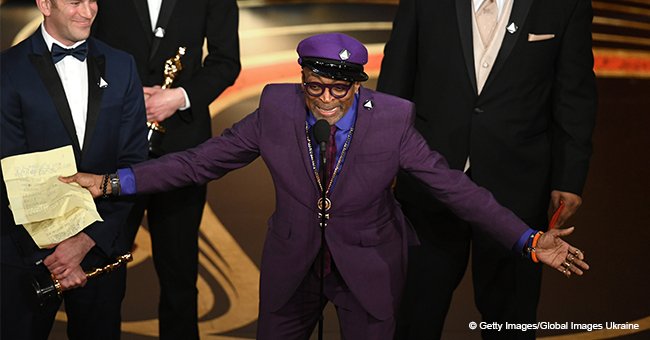 Trump Slams Director Spike Lee for a 'Racist Hit on Your President' in His Ardent Oscars' Speech

The President reacted strongly to Spike Lee's Oscar speech, calling the director's words racist before praising his work for African Americans.
President Donald Trump took to Twitter on Monday morning and made it clear that he had tuned into Sunday night's Academy Awards on ABC.
He sent out a lengthy tweet directly addressing Spike Lee's speech. The longtime director finally won his first Oscar for Best Adapted Screenplay for the film "BlacKkKlansman."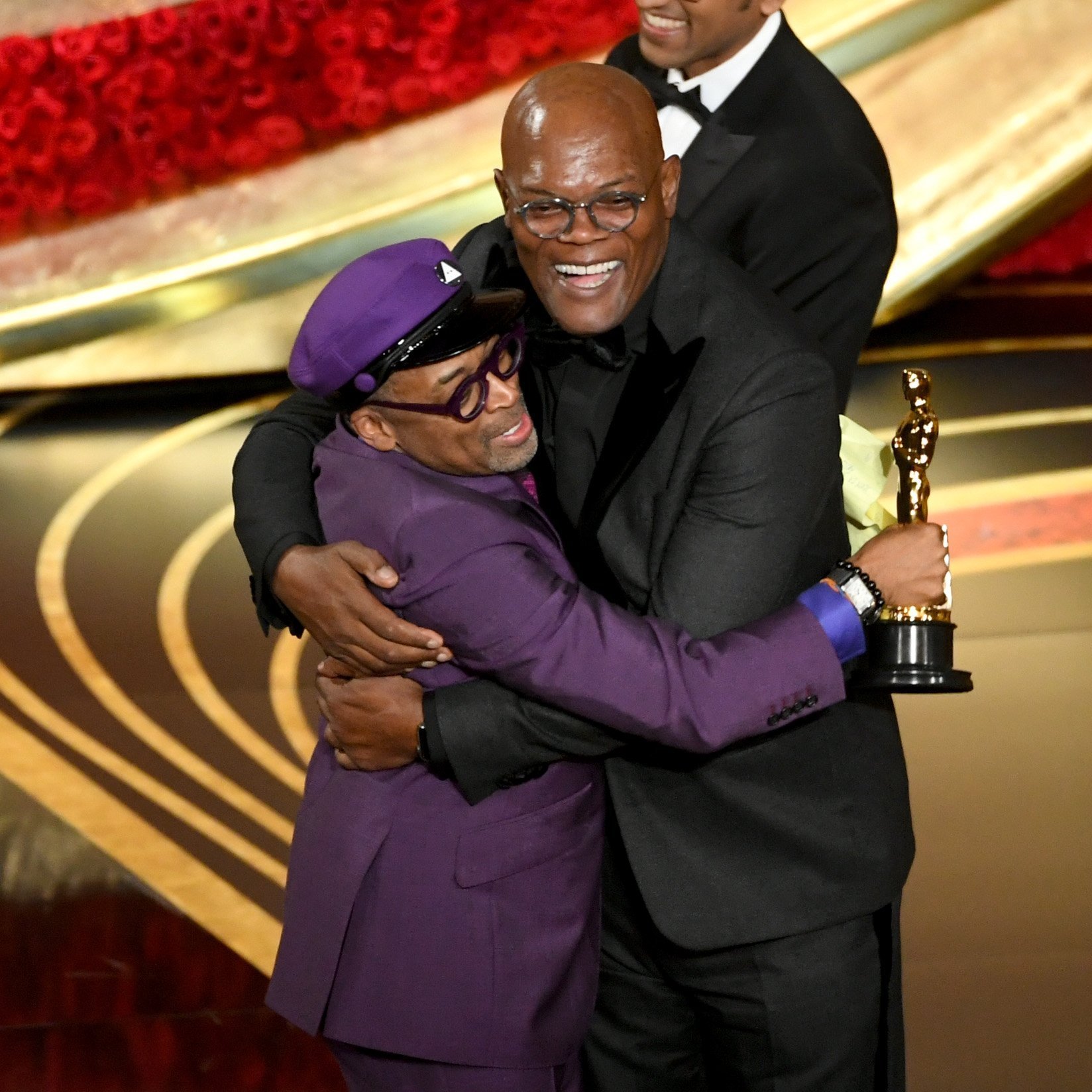 Samuel Jackson hugging Spike Lee at the 91st Annual Academy Awards | Photo: Getty Images
While Lee did not specify what who his words were referring to, nor did he show support for any nominees, Trump took his words as a personal attack. He also attempted to insult Lee.
He wrote:
"Be nice if Spike Lee could read his notes, or better yet not have to use notes at all, when doing his racist hit on your President, who has done more for African Americans (Criminal Justice Reform, Lowest Unemployment numbers in History, Tax Cuts,etc.) than almost any other Pres!"
Of course, the reactions were mixed with many addressing Trump's claims that he has done the most for black people as a president. One person did a step by step debate of the matter.
Lee's speech Sunday night went as follows:
"We will have love and wisdom when we regain our humanity. It will be a powerful moment. The 2020 presidential election is around the corner. Let's all mobilize. Let's all be on the right side of history. Make the moral choice between love versus hate. Let's do the right thing."
Lee's speech was motivational at the very least and indeed was construed in reference to voting against Trump by the majority. Either way, Trump's reaction was quite explosive.
Another explosive result of the Oscars came when Lee didn't win the Best Picture for the night. The award was instead given to "Green Book." Lee was "visibly angry" at that result.
The director and writer reportedly got up when the winner was announced, waved his arms, and attempted to exit the hall. Security stopped him and escorted him back to his seat, however.
He later joked about the matter in an interview. Yet earlier this month, another controversial incident surrounded Lee when he called Christopher Columbus a terrorist.
The filmmaker did an interview on MSNBC's "Morning Joe" to talk about "BlacKkKlansman." When one anchor asked about race in America, he said things were the same as before.
Please fill in your e-mail so we can share with you our top stories!