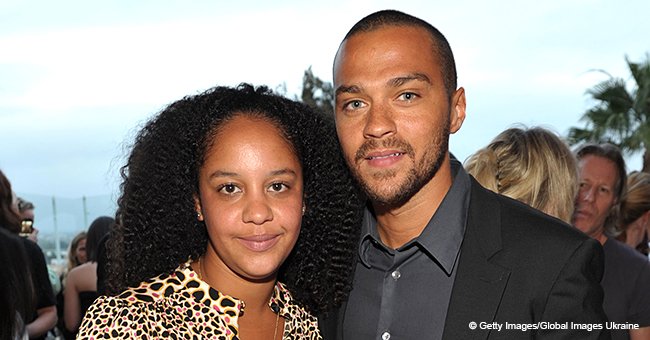 'Grey's Anatomy' Star Jesse Williams' Ex-Wife Seeking Nearly $1M in Back Support in Divorce Battle

Jesse Williams' wife claims the actor owes her close to $1M in child and spousal support and says it's time to pay up. She also says she's willing to lower her spousal support once the debt is settled.
Jesse Williams' ex-wife, Aryn Drake-Lee is back in court to collect what's due to her. Drake-Lee claims the actor owes her close to $1 million in back payments for child and spousal support.
The Blast reports that Drake-Lee submitted court documents to reveal Williams has been remiss in paying his $100k a month obligation to her and now owes $637,605 and $251,602 in retroactive child and spousal support respectively. According to her, she's willing to cut down her $50k monthly spousal support to $29,918 until 2020 when it ends, should Williams settle his back pay. However, the $50k monthly payments due to their two children will still stand. According to her, this shouldn't be a problem to Williams' who's earning a sizeable amount from his show, "Grey's Anatomy." The actor reportedly earns $521k monthly.
Drake-Lee is a former real estate agent who was married to Williams from 2012 to 2017. She claims her career took a backseat to give way to Williams' own career advancement. After their divorce, she tried her hand in businesses but proved unsuccessful. She also opened a gift shop that has yet to see a return of her investment.
The ex-spouses share joint legal custody of their children with a flexible schedule that allows for Williams to accommodate his shooting schedules. However, Drake-Lee is now expressing her frustration over the star's erratic schedule that's taking a toll on their children's sense of stability. According to her court documents, they "often do not know from day to day whether Petitioner [Williams] will be exercising time."
Also included in her petition are her demands regarding their properties and assets she claims are due to her. One of them is their Los Angeles mansion which she wants to keep. They also have a Brooklyn home which she bought as well as an Oakland home, both of which she also wants to lay claim on. Likewise, she cited a participation check Williams received from Disney in 2017 in the amount of $796,800 and intends to get her cut from it. She also wants Williams' residual income to continue to be split between the two of them.
In terms of their children's protection, Drake-Lee prohibits the posting of their children's photos on social media. She also insists they should not be introduced to any potential significant others until at least six months of dating.
Williams was reportedly seeing "Friday Night Lights" star Minka Kelly who was also suspected to be the reason the actor's marriage crumbled. Both denied this and said they were just friends after meeting in January 2017 during a video game shoot in Paris. The couple eventually started dating and by early last year, news broke that they went their separate ways. Months later, Williams was linked to sports reporter Taylor Rooks and more recently, to "Zola" actress, Taylour Paige.
Please fill in your e-mail so we can share with you our top stories!