'The Munsters' and 'Another World' Actress Beverly Owen Dies at 81
The original "Marilyn Munster" Beverly Owen passed away in Vermont last week Thursday; she was 81 years old. 
The beloved actress played the role the daughter of Lily Munster's sister in the comedy show "The Munsters," which premiered in 1964. Beverly played in the first 13 episodes of the series, but none seemed to get the hang of filling her shoes. 
Butch Patrick, Beverly's co-star who played "Eddie Munster" announced the news on Facebook:
Pat Priest took over the role of "Marilyn" from Beverly when she left to marry Jon Stone, the Sesame Street director. The couple had two beautiful daughters as a result, not surprising since "Marilyn" was the "ugly" niece.
Born on May 13, 1937, Beverly left "The Munsters" at the height of her career. She made her debut in television on the 1956 soap opera, "As the World Turns." 
The actress also moved on to other soaps like "Another World" and "The Virginian," while Beverly also starred in "Wagon Train"  and appeared in "Bullet for Badman" before she got the role of "Marilyn Munster."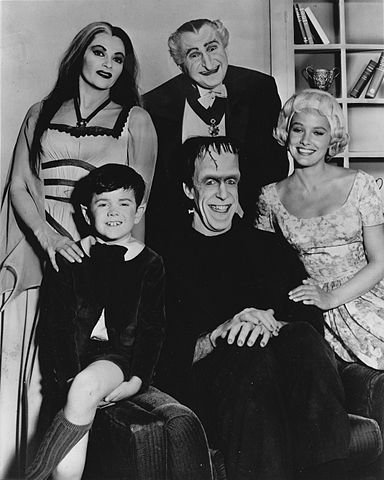 After Beverly left the show, she pursued studies in Early American History while she raised her two daughters. Beverly and Jon divorced in 1974 after ten years of marriage.
The Ottumwa, Iowa born actress got diagnosed with ovarian cancer in January 2017 but wanted to keep the diagnosis private. She was surrounded by family and friends during her last moments.
Fans took to social media after the news went public to express their condolences:
RIP Beverley Owen. Thank you for the laughs and being a true Munster on the inside. pic.twitter.com/IP59myXNtY

— Mike Cin (@Spooky__Mike) February 25, 2019
Many followers of Butch on Facebook felt sad and nostalgic at the news he shared as one commented:
"Great memories of watching her and this show back in the 1960s. Great times, I miss those days."
Originally born Beverley Ogg, this actress stole the hearts of many as another fan wrote of Facebook:
"My condolences, such a beautiful and talented actress ?"
Meanwhile, people on Twitter got hold of their favorite Beverly Owen picture and posted their tributes online:
We here at Hake's were saddened to hear of the passing of #TheMunsters star #BeverlyOwen over the weekend. Thank you for your memorable role as the 1st #MarilynMunster. RIP 📺#ComicWow #DiamondInternationalGalleries #PREVIEWSworld #Munsters #TV #60sTV #popculture pic.twitter.com/w0PJps2giJ

— Hake's Auctions (@HakesAuctions) February 25, 2019
If you remembered the charming Beverly Owen, chances are you might remember an unmatched legend in the world of baseball, Frank Robinson as well.
The man became the first African American in history to become a manager in Major League Baseball. Undoubtedly one of the baseball greats, sadly Frank recently passed away aged 83.