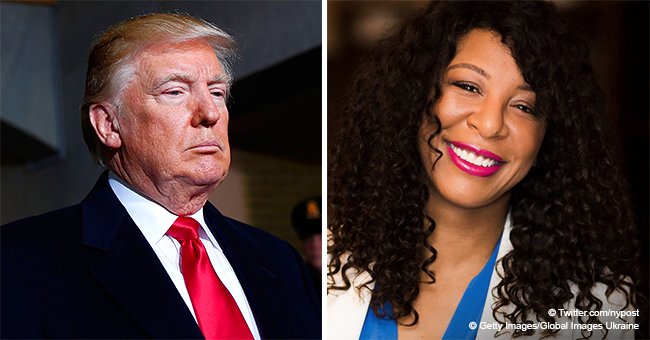 Former Trump Campaign Staffer Sues, Claims That the President Kissed Her without Consent

A former staff member on Donald Trump's 2016 presidential campaign filed a lawsuit on Monday, accusing the president of kissing her without consent before a rally. The staffer also claimed to have faced other forms of discrimination while working on the campaign.
Alva Johnson, a 43-year-old mother-of-four has come forward, becoming the first woman to accuse Trump of unwanted contact since he assumed office.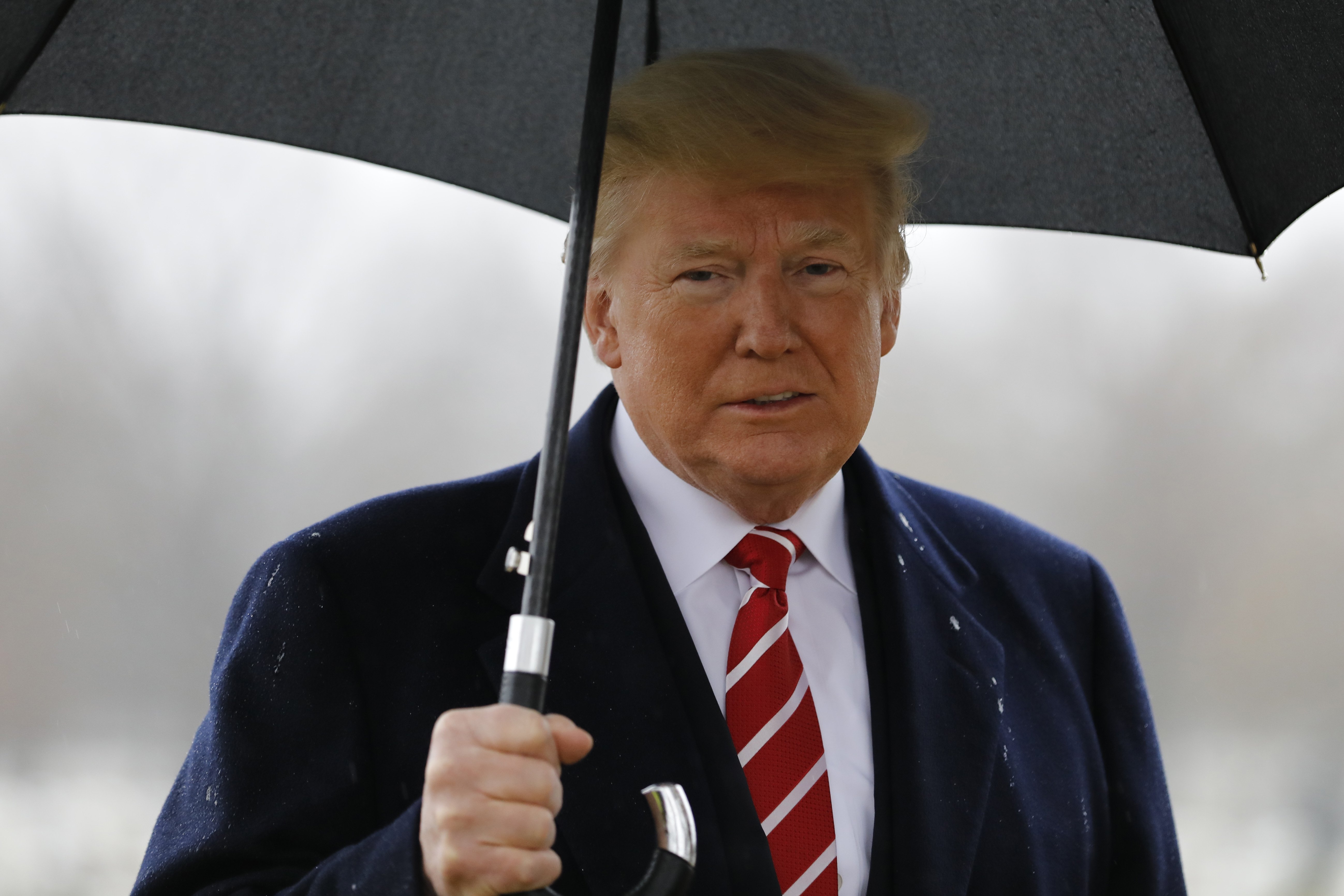 President Donald Trump at the Arlington National Cemetery, Virginia, on December 15, 2018. | Photo: Getty Images.
In an interview with The Washington Post, Johnson revealed that the improper gesture took place on August 24, 2016, before a rally in Tampa, Florida. The president was exiting one of the campaign RVs she was assigned to manage.
Recalling the interaction she described as "super-creepy and inappropriate," Johnson said:
"Oh, my God, I think he's going to kiss me. He's coming straight for my lips. So I turn my head, and he kisses me right on corner [sic] of my mouth, still holding my hand the entire time. Then he walks on out."
The lawsuit, filed by the attorney, Hassan Zavareei, on behalf of Johnson, further claimed that:
"In the moment that Defendant Trump forcibly kissed her, Ms. Johnson, a highly successful and widely respected campaign staffer, felt reduced to just another object."
INITIAL REACTION
Johnson admitted to The Post that she felt humiliated after the encounter but continued working on the campaign.
The event planner, who works in Madison County, Alaska, said she told her boyfriend about the incident. She also told her mother, Anne Savage, and her stepfather, Jacob Savage.
Savage, who introduced Johnson to the Trump campaign initially, said he "felt it was a betrayal of trust."
"I felt I was responsible because, had I not introduced her to the campaign, she would not have been in that position," he added.
A SICKENING PATTERN?
It wasn't until six weeks later, in October 2016, that Johnson decided to speak up, eventually quitting the entire campaign three weeks before the election.
She credits the appearance of the Access Hollywood videotape where Trump can be heard bragging about kissing women without their consent, for her decision.
"I felt sick to my stomach," Johnson said. "That was what he did to me."
She added tearfully:
"I've tried to let it go. You want to move on with your life. I don't sleep. I wake up at 4 in the morning looking at the news. I feel guilty. The only thing I did was show up for work one day."
MORE ALLEGATIONS OF DISCRIMINATION
Johnson is now seeking unspecified damages for emotional pain and suffering as a result of the incident.
The lawsuit also alleges that Johnson, who is black, was paid less than her white male counterparts working on the campaign. The Post, however, reports that a campaign spokesperson, Kayleigh McEnany, rejected that claim as "off-base and unfounded."
The White House Press Secretary, Sarah Sanders, has also dismissed Johnson's allegation as "absurd on its face," adding that:
"This never happened and is directly contradicted by multiple highly credible eye witness accounts."
A WITNESS DENIES JOHNSON'S CLAIMS
One of the witnesses identified by Johnson is Pam Bondi, who at the time was the Attorney General of Florida.
Bondi told The Post:
"Do I recall seeing anything inappropriate? One hundred percent no. I'm a prosecutor, and if I saw something inappropriate, I would have said something."
On Monday, Johnson's client, Zavareei, described his client in a tweet as "a brave woman" and said he is "proud to represent her in this important lawsuit."
Please fill in your e-mail so we can share with you our top stories!