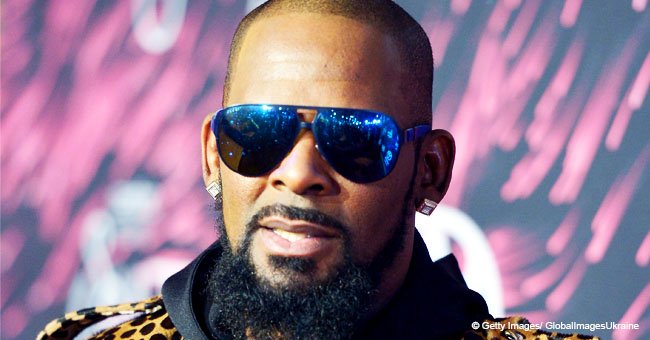 R.Kelly Enjoys the Taste of Freedom at McDonald's after Finally Posting $100K Bail

R Kelly's first stop after being released on bail was to go to a McDonalds for a hamburger.
On February 25, R&B singer R Kelly was released from Cook County Jail after spending three nights incarcerated.
The court set a $1.000.000 bond after the singer was arraigned for the sexual abuse of 4 women, three of whom were underage at the time of the attacks.
R KELLY SPENT THREE DAYS IN JAIL WITH NO MONEY FOR BAIL
The singer who once boasted a net worth of over $300 million, had to endure a three-day wait in jail while friends and family scrounged up the 10% bail money to set him free.
R Kelly exited the jail wearing the same outfit in which he'd appeared in court on the previous Friday: a black hoodie and pants, a blue jacket and white shoes with no laces. The R&B star immediately headed for McDonald's for a hamburger, obviously tired of prison fare.
The presiding Judge, John Fitzgerald Lyke Jr, imposed a $250,000 bond for each of the 4 victims
"SURVIVING R KELLY" EXPOSED HIS CRIMES
R Kelly surrendered voluntarily to Chicago police on February 22, 2019, after a documentary series exposed his continued abusive behavior with underage girls.
The latest arrest follows on decades of accusations of having sex with minors, possession of child pornography, and operating a sex cult.
THIS IS NOT THE FIRST TIME HE FACES CRIMINAL CHARGES
In 2008, R Kelly had been accused of child pornography after a video which appeared to show the singer having sex and urinating on a teenage girl was circulated.
The singer was acquitted of all charges when R Kelly's defense team convinced the jury that the identity of the girl was not conclusive.
R KELLY SURRENDERED HIS PASSPORT TO THE COURT
In order to effect his release, R Kelly had to surrender his passport. The presiding Judge, John Fitzgerald Lyke Jr, imposed a $250,000 bond for each of the 4 victims that form the basis of the accusations against the R&B singer.
R Kelly will now face an arduous - and expensive - legal battle against the overwhelming evidence and witnesses willing to testify to his sexual misconduct.
MYSTERY CHICAGO WOMAN POSTED BAIL FOR R KELLY
On Monday, February 25, 2019, a mystery woman posted the $100,000 bail the court remanded for the R&B singer, R Kelly.
Kelly has been accused of sexual abuse by 4 women and was arraigned on Friday, and forced to spend the weekend in prison since he did not have the money to post bail.
The Court records show a that a 47-year-old woman from Chicago posted the bail, but remains unidentified. She described herself on the bond slip as 'a friend' of the singer.
In a related story, R. Kelly stayed in jail for three days because he didn't have $100,000 bail because he is "too broke.
Please fill in your e-mail so we can share with you our top stories!