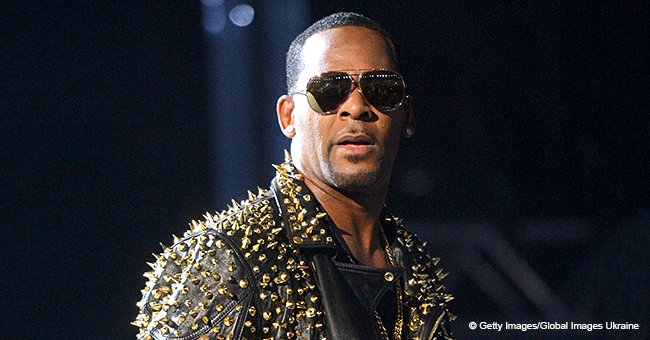 R. Kelly Stays in Jail after Failing to Pay $100K Bond Because He's Allegedly 'Too Broke'
R. Kelly stayed in jail much longer than he planned after he failed to provide the $100,000 bail requirement needed for him to leave. The singe is alleged "too broke," following his mismanagement of all the funds he's earned.
The famous R&B singer turned himself in over the weekend to face charges of sexual assault, and after a hearing, a Chicago judge set his total bond at $1 million. His inditement was on 10 counts of aggravated sexual abuse against four victims, of which three were minors at the time of the attack.
The bond decided on by the judge was set at $250,000 for each victim, but for him to leave jail, he is required to pay 10% of the total bond, which is at $100,000.
Kelly's attorney, Steve Greenberg, told reporters after the bail hearing that the singer was "very happy" with the given bond, as it seemed "fair and reasonable given the allegations." However, he also revealed that his client "really doesn't have any money at this point" because of his mismanagement of funds and his bad deal choices in the past.
KELLY'S MONEY PROBLEMS
It seems money has been a problem for R. Kelly for quite some time now after his ex-wife revealed just last month that he hasn't been paying the child support he's supposed to.
Andrea Kelly, one of the R&B singer's alleged victims, visited the set of "The Bert Show," where she revealed details about how R. Kelly has been dodging responsibilities and abusing her financially after he's decided not to interact with his kids and forego paying child support altogether.
She shares that until now, she is still feeling his abuse, this time financially.
"Even now, financially I am being abused. He stopped paying child support as of June. When I came out and told my story, that was the last time he paid support. Because again, you can't abuse me physically, you can't abuse me emotionally, so you abuse me financially."
Aside from not paying for child support, the singer also allegedly stopped talking to his children, Joann, Jay, and Robert Jr.
"It is very difficult. He has no relationship with his children now. He doesn't call them; he changed his phone number. We don't have that phone number. Like, what dad does that? But that's him."
Now that Kelly will be facing a rough couple of months thanks to his court case, it'll most definitely be more difficult for his family to get child support off him since he'll be needing the money to pay for his bail and legal fees.
Please fill in your e-mail so we can share with you our top stories!