Mariska Hargitay Is Jayne Mansfield's Most Famous Child, but She Also Has 4 Other Children
The 55-year-old actor, Mariska Hargitay, is most famously known for the portrayal of Lieutenant Olivia Benson in the NBC drama series "Law & Order: Special Victims Unit." 
The acclaimed actor who began her career in mid-eighties has more than 50 film credits to her name, along with a list of nominations and awards. 
However, it's often easy to forget that Hargitay is the daughter of the late Jayne Mansfield, an acclaimed actress and one of the first Playboy Playmates. 
She was referred to as "Hollywood's smartest dumb blonde" and was fluent in five languages – English, French, Spanish, German, and Italian.
In addition, she has three other siblings, most of whom had stayed away from Hollywood, choosing to keep their private lives private. 
Mansfield was the ultimate Hollywood bombshell from the film industry's Golden Era, but her life was sadly cut short at the age of 34 when she was involved in a devastating car accident. 
Three of the children were on the backseat of the car, including Mariska, who was only five years old at the time. Back in 2018, Mariska opened up about losing her mother at such a young age. 
She told People that the only way she could cope with the loss was to "lean into it," in order to get through it. Mariska explained: 
"I've learned instead to real­ly lean into it [...] I'm not saying it's easy, and it certainly hasn't been for me. There's been a lot of darkness. But on the other side things can be so bright."
Mansfield's eldest child is Jayne Marie, whom she shared with her first husband, Paul Mansfield. The couple only had one child and couple filed for divorce in 1956.
Jayne Marie tried to follow in her mother's acting footstep but didn't get far. Instead, she focused on raising her family. 
Mansfield married her second husband, actor and bodybuilder Mickey Hargitay, just days after divorcing from Paul in 1958. The couple had three children – Miklos Jr, Zoltan, and Mariska Hargitay. 
Miklos stayed away from Hollywood from the start. He founded Mickey Margitay Plants, which sells plants and provides landscaping services. 
Zolton also chose a life away from the public's eye but did make headlines once in the mid-sixties when he was attacked by a lion named Sammy at Jungleland USA.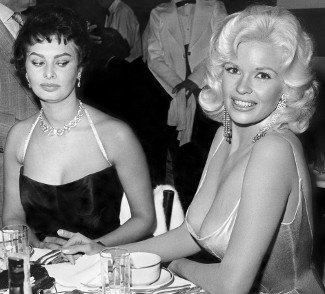 He suffered from severe head trauma and needed three surgeries, including six-hour brain surgery. He contracted meningitis as well.  
Mariska's younger brother, Tony Climber, was born to Mansfield's third marriage to Matt Cimber, an Italian-born film director.