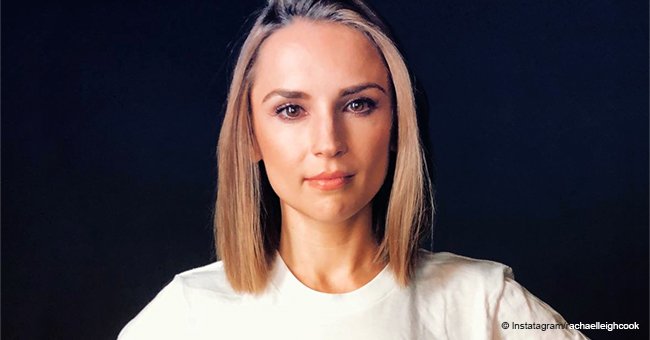 'Criminal Minds' Reportedly Casts Rachael Leigh Cook as Another Love Interest for Reid

The "Perception" star has reportedly been cast to appear in at least two episodes in the 10-episode long upcoming final season of the police procedural series, to play a woman named Max.
39-year-old actress Rachael Leigh Cook will join the cast of "Criminal Minds" for its 15th and final season as a love interest for the character Dr. Spencer Reid played by 38-year-old Matthew Gray Gubler, TVLine reported.
The news break two weeks after the shocking Season 14's finale, on which Reid's love life gets complicated with the unexpected revelation made by another character during a critical situation.
"I've always loved you. I was just too scared to say it before. And things are really just too complicated to say it now. But you should know," J.J. Jareau (A.J. Cook) told Reid while the two were taken a hostage, leaving us with a cliffhanger.
According to showrunner Erica Messer, the upcoming season will start by addressing the emotional consequences of Jarreau's love confession –which she tried to downplay later in the aforementioned episode.
"It's definitely a huge driver for the first handful of episodes that will help add layers to those characters again," Messer announced.
As Country Living points out, what was missing from Season 14's final episode was to let the audience know what Reid feels about this bombshell revelation, but it probably won't go as fans expect, now that Max (Cook) will be in the picture.
After the "Truth or Dare" episode was aired on February 6, introducing a plot twist that few saw coming (some fans claim to have always known that there was something going on between them), the audience took to social media to discuss their reactions to this.
"I always knew it, then she married Will and I was so confused!" Twitter user Lesley Stanley tweeted.
"Thank you so much, writers! and I know AJ and Matthew (even AJ´s husband) wanted this... I never thought it would actually happen BUT THANK YOU!!!" added another user.
But not every fan agrees with Jarreau and Reid developing an actual love relationship.
"JJ and Reid...idk. I love them both, but they are such great friends. AND if we lose Will bc of this twist I will be sad. Don't do that to Will. I love his appearances," someone else wrote.
"So anyways jeid sorta happened last night and if that's the way criminal minds writers wanna go then i am glad the show is ending" Eryn del Rey tweeted.
They, and all of us, now have to wait and see how this develops and how the introduction of Cook's character will affect the entire plot towards its conclusion.
Please fill in your e-mail so we can share with you our top stories!