Niecy Nash and Teen Daughter Dia Look like Twins in Matching Hairstyles & Outfits in New Photo
Niecy Nash is twinning with her youngest daughter, Dia, and fans can't stop gushing about their incredible resemblance. Dia is already following her mom's career path, despite Niecy's initial hesitance of letting her kids get into Hollywood.
Niecy Nash is exuding beauty and youth in recent pics and videos shared to her Instagram, as she poses with her 19-year-old daughter, Dia.
The pair could easily pass as twins, wearing matching black t-shirts and jeans as they debuted a new hairstyle with bangs. The mother-daughter duo even recorded some videos using cute filters, as Niecy danced excitedly behind Dia while the girl made some kissy faces to the camera.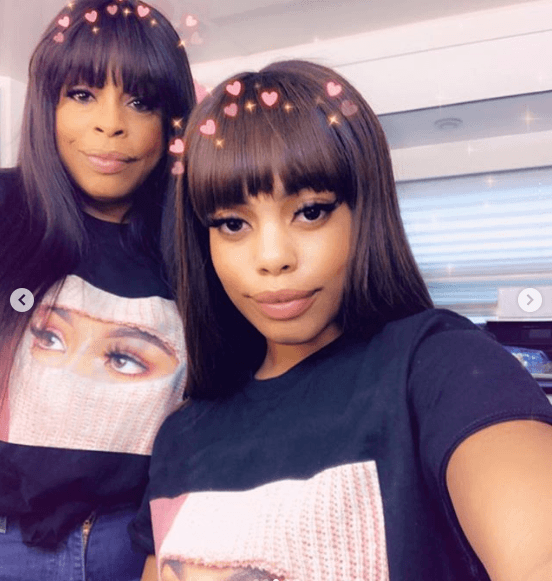 "Banging with my baby @thebalenciagababy_," Nash captioned the post. 
Fans of the "Claws" star filled the comment section gushing about how much Dia resembles her. "It's like you gave birth to yourself," wrote one fan.
"It's crazy how much Y'all look alike. She stole your entire face!!!!! That is so cute!!!!!" another added.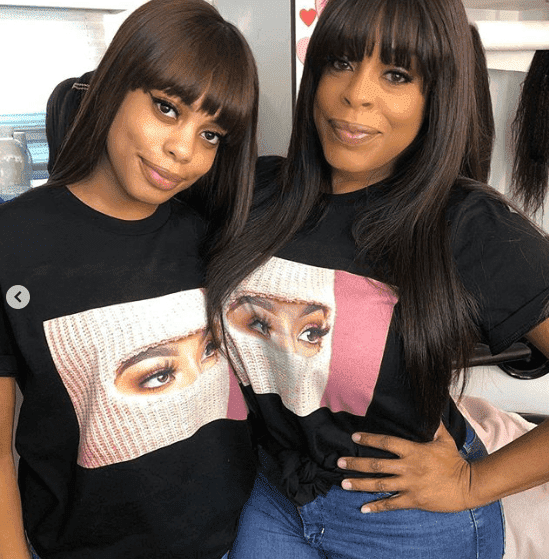 Dia's resemblance to her mom was, in part, what led her to win the role of young Desna Simms, Niecy's character, on the TNT's series "Claws."
The young beauty joined the cast on the second season—as the series took a look to the past to follow Desna on her teen years—and Niecy couldn't stop gushing about her daughter's success.
She took to Instagram to announce Dia's acting debut by sharing a photo of the girl in character and revealed how she came about snagging the role.
"Look who's playing Teen Desna. Go, Dia!!! They were seeing girls to play Desna, and I told Dia she should go in for it. 'Let me help you with the audition,' I said. Her reply? 'I'm good. I will go over it with my acting coach'. Me: 'My baby is growing up.' She booked it on her own."
Nash, 49, has been part of the entertainment industry for over 20 years. She has come a long way from being a host on the Style Network show "Clean House," to earning the leading role on a series loved by many people across the nation.
However, she knows that making it in Hollywood is not exactly a walk on the park, and that's why she wasn't that excited after learning that her kids wanted to follow her steps in acting.
She explained in an episode of the Build Series that:
"When I see my kids leaning in [that direction], there is a part of you that says "it is so hard." It can challenge you; it can make you weary in well-doing, you know, you're too thick, you're too thin, you're not this or that enough. You're constantly being judged, and as a parent, you want to protect them from that."
But Nash has become her kids biggest supporter, and even though the fear of watching them being heartbroken over rejection or a mean comment throw in their way is always present, she keeps encouraging them to follow their dreams.
Aside from Dia, Niecy is also mom to daughter Donielle, and son Dominic. All from her relationship with ex-husband Don Nash.