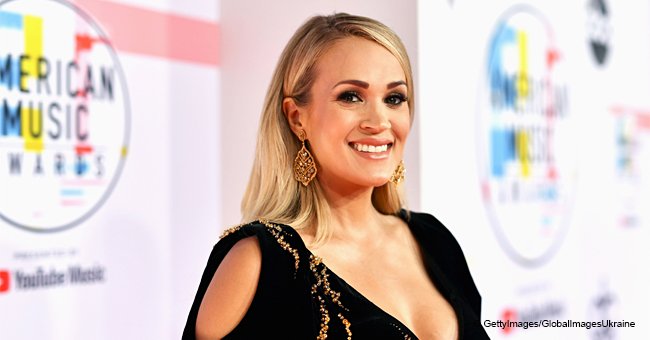 Carrie Underwood Shows off Her Adorable Kids in a Hilarious Video for Isaiah's 4th Birthday
Talented singer, Carrie and her husband make a funny video for their first son to celebrate his 4th birthday.
Former American Idol winner and "Jesus take the wheel" singer, Carrie Underwood and her husband Mike Fisher have both produced a "hit music video" featuring her two kids. But it 's not what we would typically expect.
It is a lovely clip of her singing a birthday song for their first son Isaiah who turned four recently. The singer was seen in the Instagram video which was filmed by her husband, carrying their one-month-old baby, Jacob, on the one hand, and using the other to hold a helium-filled balloon to her mouth.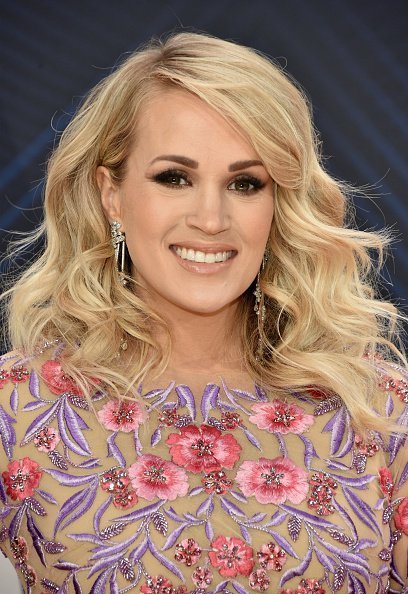 Carrie Underwood at the 52nd annual CMA Awards in Nashville, Tennessee | Photo: Getty Images
She then starts singing in a chipmunk style - an effect she was able to pull off after inhaling helium from the balloon - to her son Jacob who was giggling on the chair next to her.
Although Isaiah loved the birthday song, the little one didn't let his mum finish before cutting in at the end to snatch the balloon away from her.
The video was captioned,
"Happy birthday Isaiah," by Fisher.
The proud dad had fans of the family drop lovely comments about the adorable clip on his page. Underwood, in an interview with "PopCulture," speaks about how she copes with being a mother despite her busy schedule. The singer also said she is proud of her journey and hopes to inspire other working moms.
"I went on tour with Isaiah when he was 11 months old; he was right there when we had our first show. And it was really hard. Obviously, I have help when I'm out there. Somebody's gotta watch my kid when I'm out on stage. But I'm really bad at utilizing that, which I think is good too. Nobody ever got up with my kid in the middle of the night. That was me, and I'm proud of that." Carrie said.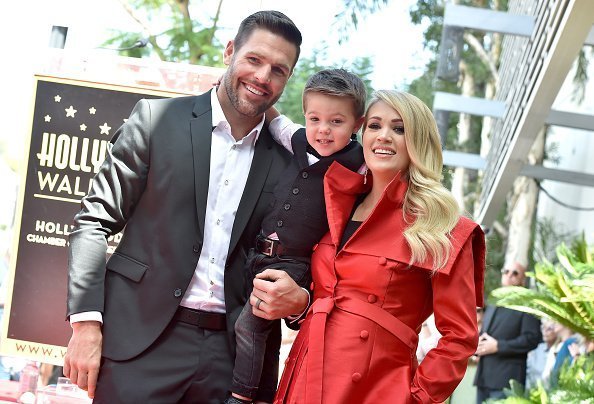 Carrie Underwood, Mike Fisher and Isaiah Michael Fisher in Hollywood, California.| Photo: Getty Images
Meanwhile, Carrie and her husband have put up their Nashville mansion for sale at an asking price of $1.45 million. The family moved out of the property that was acquired in 2007, and the reason is not farfetched. They left because of the challenges Carrie and Fisher have had to face after she talked about freakishly falling in the house two years ago.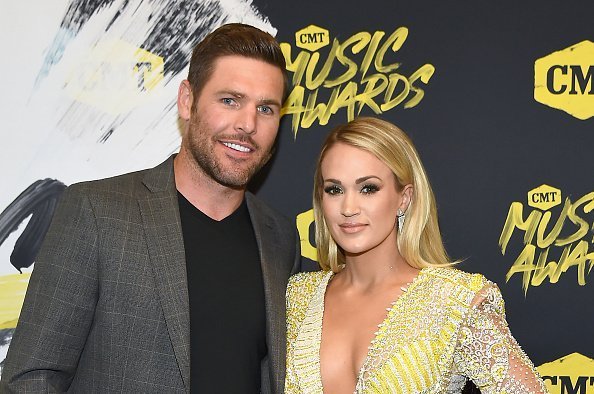 Mike Fisher and Carrie Underwood at the 2018 CMT Music Awards in Nashville, Tennessee. | Photo: Getty Images
"They are completely done with the neighborhood. The decision came after her fall. They've been having a lot of issues with neighbors letting people in the community to look around, and it all escalated after the fall,"
a source close to the family revealed.
Please fill in your e-mail so we can share with you our top stories!