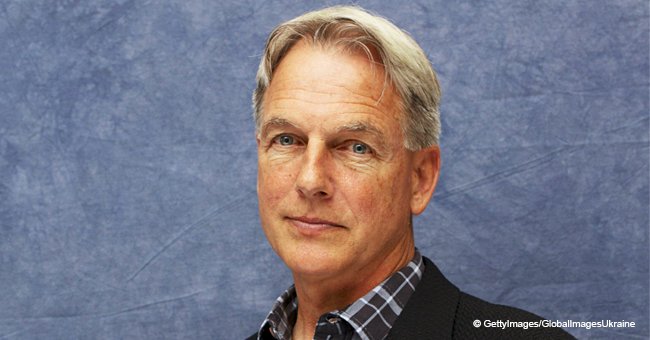 Reason for Mark Harmon's Success Hides in His Dad's Life Advice

Famous among the younger audience for his role in CBS's procedural series "NCIS," actor Mark Harmon has built a solid and successful career spanning more than 40 years, and he has his father to thank for his work ethic.
In February 2018, the 67-year-old star was interviewed on "The Rich Eisen Show," where Harmon shared his thoughts about working on the same show for fifteen years and how did he come to be a successful Hollywood actor.
When questioned about whether he always wanted to be an actor, Harmon said that first of all came the example of his father's work ethic, which was something on which he wanted to follow his path.
HARD WORK BEFORE ANYTHING ELSE
"I wanted to take pride in doing something and working hard at it every day. That's kind of how I grew up watching my dad and I had a bunch of different starts, you know."
-Mark Harmon, The Rich Eisen Show, February 4, 2018.
The first activity on which a young Harmon committed to with this spirit was football, and he went on to become UCLA's quarterback, with chances of pursuing a professional sports career, before he got bitten by the acting bug.
After that, he did many jobs to support himself as he kept studying acting at night, and he used his father's example and advice to never lose focus on what he wanted to achieve.
"I come from working stock, and I'm proud of that. You have to get up every day and just try hard. That's what I still wake up willing to do: try my hardest," Harmon told People recently.
"Work your ass off, and don't let the effort show."
TEACHINGS FROM HIS FOOTBALL YEARS
Football was an interest he shared with his father Tom, who was a broadcasting icon, and although it wasn't his true call in the end, the dynamics he practiced there stayed with him and were key to his development as an actor.
"I'm a practice guy, a repetition guy. You can tell me I can't do something, but I'm likely to take that as incentive to prove you wrong," Harmon also said.
"I'm a tough guy, I'm a jock, so you can yell at me all day long, and that won't hurt me — I'm just going to try to get better. In this business I've used that to my advantage," he added.
HE NEVER FORGETS HIS FATHER'S ADVICE
Mark's father passed away almost 30 years ago when the actor was 38 years old, but the star always carries his advice with him. "Work your ass off, and don't let the effort show," his late father used to tell him.
"Also: Treat people the same, not based on who they are or what they are. Show them common kindness. Don't be colored by their fame or profession," Harmon shared.
HE IS COMMITTED TO NCIS
All this inherited and cultivated wisdom paid off for Harmon, as his impressive 15-year run in "NCIS," to which success the actor has contributed in no small way, proves it.
The record-breaking series has recently been approved for a 16th season, and although most of the members of the original cast have left, Harmon has promised that he is not going anywhere.
"I've been around long enough to know what this is. That commitment is part of what I signed up for; I know when this show ends that's it — there won't be anything else like this for me," he shared.
AND TO HIS MARRIAGE
If you think that 15 years working on the same show shows commitment, you will be surprised to learn –if you didn't know this already– that he has been married to actress Pam Dawber for 31 years.
Apart from being a man who finishes what he starts, and the love he has for his wife, to whom he says to be proud of being married to, he credits maturity with helping them go this far.
"We were both in our thirties when we got married, so hopefully the stupid stuff we did earlier. That's probably the closest I have to what the key is," Harmon revealed.
Please fill in your e-mail so we can share with you our top stories!