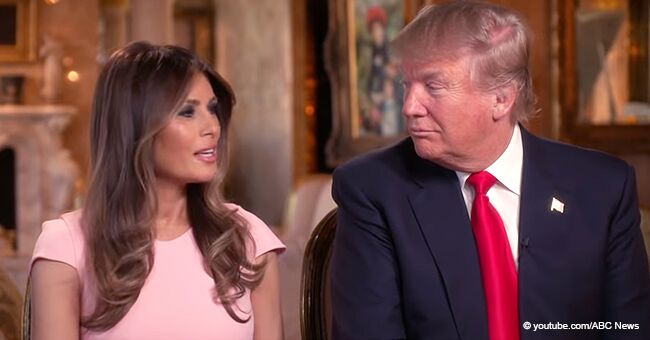 Melania Reveals Meeting the 'Charming' Donald Trump for the First Time in a Resurfaced Interview

Melania Trump in a rare interview reveals how she met President Donald Trump for the first time, and what went down. The two had their 14th-anniversary last month and did nothing to acknowledge it on social media.
The silence of Melania and the president during their wedding anniversary last month led to a lot of criticisms, as former United States Presidents and their wives have been known to celebrate each other on their anniversaries.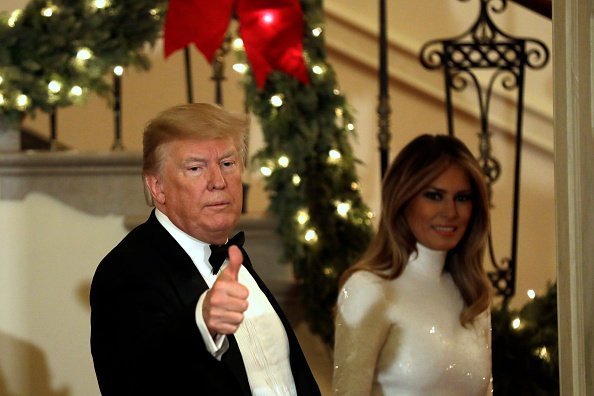 President Donald Trump and First Lady Melania Trump at the Congressional Ball at White House in Washington | Photo: Getty Images
The first family chose to do the opposite, as the President tweeted on politics and congratulated baseball athlete, Mariano Rivera, on his election to the "National Baseball Hall of Fame." The First Lady, on the other hand, did not share any post on her social media accounts.
This is not surprising, as the first family since being elected into office, rarely talk about their personal lives. In a resurfaced interview done by the First Lady in 2015, with Barbara Walters of "ABC News," the former model spoke about how she met President Trump, and what happened afterward.
The two met in at a party in New York City hosted by a mutual friend, an Italian businessman, Paolo Zampolli. This was two years after the First Lady migrated to the United States in 1996. Back then, she was known as Melania Knauss and had been modeling since she came to New York.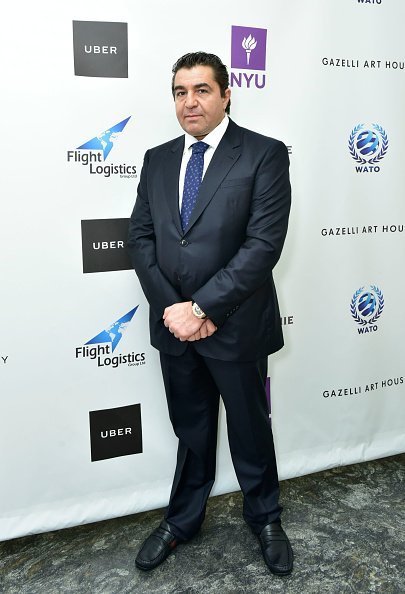 Paolo Zampolli at the Marine Tanguy in New York City | Photo: Getty Images
Revealing that the President had a date, whom he sent off to the restroom so he could talk to her, The First Lady added;
"When he asked for my number, I told him, no, but he should give me his, and I'll call him."
One week later, they met, and although she knew him to be a ladies man and didn't want to become "one of the ladies," they connected instantly as she found him charming. Melania was 28, and President Trump was 52 and separated from his second wife, Marla Maples, whom he got divorced from the next year.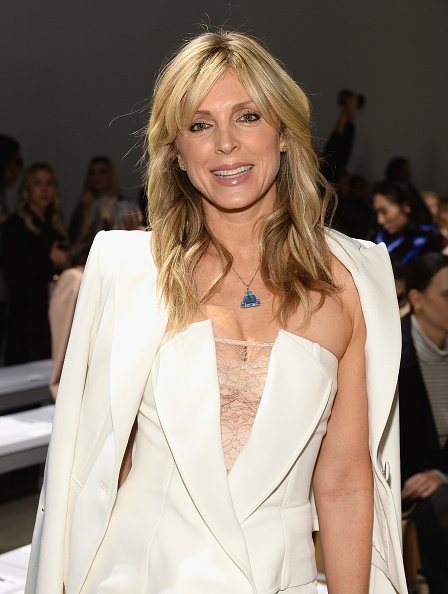 Marla Maples at the Taoray Wang in New York City. | Photo: Getty Images
Seven years into the relationship, after a breakup in the year 2000, they got married in 2005, and had their son, Barron Trump, in 2006.
In another interview in 1999 granted by the First Lady, which was a part of the 2017 British Documentary "Donald Trump: An American Dream," she revealed she was attracted to the President because of a part of his character, which showed her that they were very similar.
Please fill in your e-mail so we can share with you our top stories!