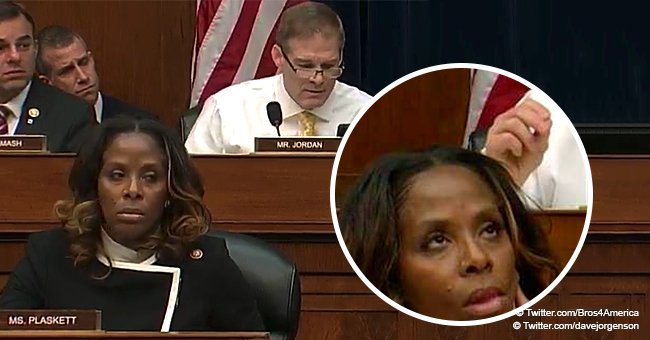 Rep. Stacey Plaskett Goes Viral for 'Eye Roll' at Republican during Cohen Hearing

Democratic Congresswoman Stacey Plaskett was so annoyed at a fellow congressman during Michael Cohen's hearing that her "eye roll" reaction to him made waves on the internet.
Congresswoman Stacey Plaskett had the perfect reaction to express her annoyance at Congressman Jim Jordan during Michael Cohen's testimony to the House Oversight Committee.
Jordan, Republican representative of Ohio and a staunch supporter of Donald Trump made every effort to discredit Cohen's testimony during his turn to question Trump's former lawyer. He even referred to Cohen as a "patsy" for the Democrats. But Plaskett expressed extreme frustration when Jordan complained about not receiving a copy of Cohen's opening statement prior to the hearing.
As Jordan began to raise his motion, Plaskett turned around to look at him. At that moment, she gave the most memorable eye roll that made waves on social media right after.
It was clear from her reaction that she's had enough of Jordan's antics. And it seems she wasn't alone. Twitter users commiserated with her and lauded her for expressing what many felt.
"Rep. Stacey Plaskett is all of us every time Jim Jordan speaks. #CohenHearing"
ESPN personality Jemele Hill also wrote,
"Stacey Plaskett is all of us looking at Jim Jordan, the last person who should address anyone's character."
Several users' comments even caught Plaskett's attention and prompted her to retweet them. Here are some of them.
Cohen gave an explosive testimony which included his admission of paying hush money to adult film star Stormy Daniels, the woman who allegedly had an affair with Trump during his marriage to Melania Trump. Cohen confessed that Trump asked him to use his personal funds to pay Daniels $135,000 to silence her. He was later reimbursed by POTUS in 11 installments. One check issued by Trump in 2017 worth $35,000 was submitted as evidence.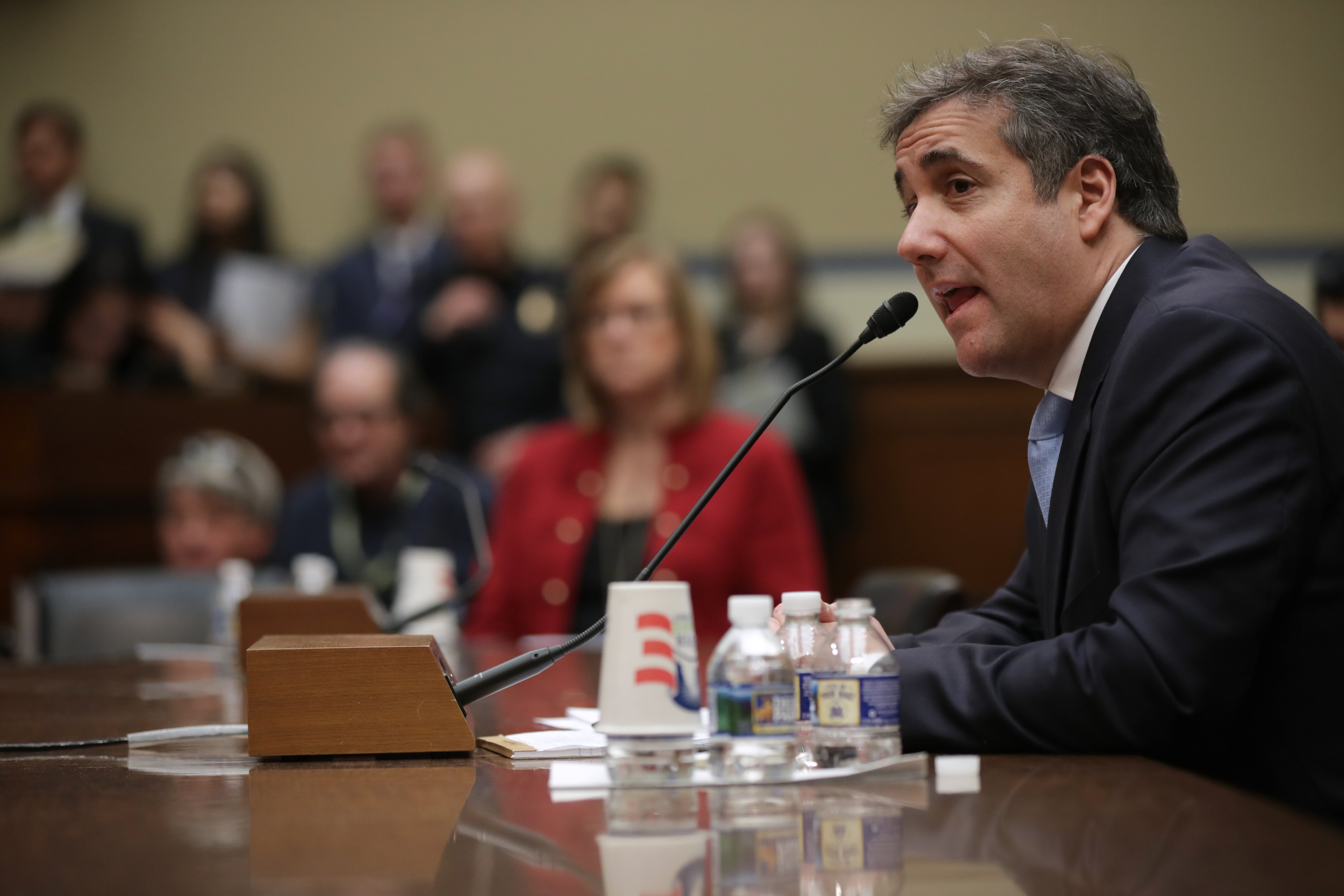 Former Trump lawyer Michael Cohen during his testimony before the House Oversight Committee on February 26, 2019.
In a surprise move, Cohen also apologized to Melania Trump for lying to her about the affair under orders of her husband. "She didn't deserve that," he said.
Last year, Cohen pled to eight counts of campaign finance violations committed while working for Trump during the 2016 presidential elections. He was sentenced to three years imprisonment. In his recent testimony, he admitted regretting working for his former employer and now feels ashamed of his actions.
Please fill in your e-mail so we can share with you our top stories!