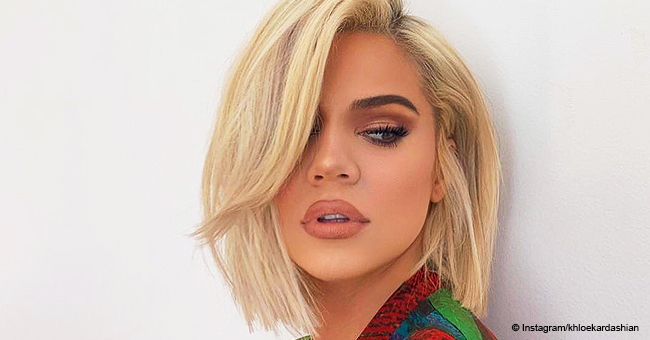 This Was Tristan's Fault,' Khloé Kardashian Says Jordyn Woods Is Not to Be Blamed for Breakup

Khloe Kardashian has shifted gears and now blames Tristan Thompson for their breakup. She previously lashed out at Jordyn Woods following their cheating scandal but now tweeted "This was Tristan's fault."
After unleashing her wrath at Jordyn Woods, the woman her boyfriend Tristan Thomspon freshly cheated on her with, Khloe Kardashian now appears to have shifted gears and clarified in a new post that Tristan is to blame for the whole fiasco.
Khloe ended her tumultuous relationship with Tristan, the father of her ten-month-old daughter True after she discovered he cheated on her again. This time he did so with Jordyn, a close friend of her family.
Jordyn and Tristan reportedly made out at a house party on Valentine's weekend. The former admitted on Friday in an exclusive interview on "Red Table Talk" that she was drunk that night. But she insisted that nothing happened. She said she never sat on Tristan but instead had only one leg over his lap. She also claimed the NBA player merely gave her a friendly goodnight kiss before they parted ways.
When Khloe learned the news of Tristan's second indiscretion (the first was shortly before she gave birth to her daughter last year), she finally called it quits with him and laid the blame on Jordyn. In a series of social media posts, she accused Kylie Jenner's BFF of being a "snake."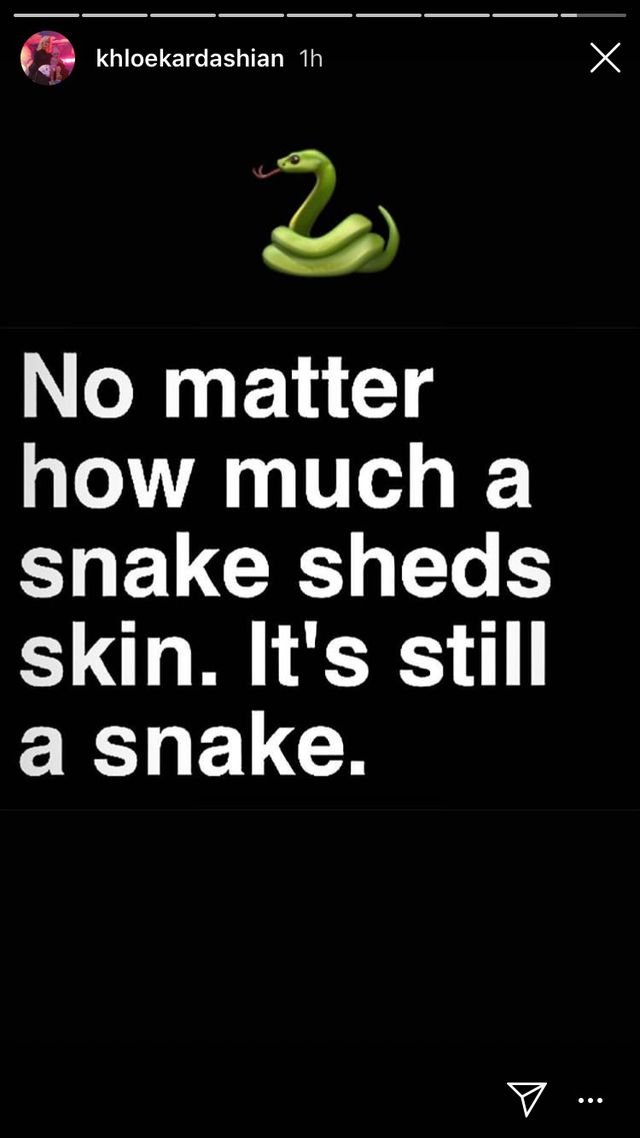 Khloe Kardashian's Instagram story post following news of the cheating scandal. | Source: Instagram / Khloe Kardashian
Shortly after Jordyn's "Red Table Talk" interview where she insisted she wasn't the reason Khloe and Tristan broke up, the "Good American" entrepreneur clapped back and tweeted, "You ARE the reason my family broke up!" while calling her a liar.
However, the following day, Khloe seemed to have a change of heart when she decided the 21-year-old model was not to blame for the demise of her relationship with Tristan who she finally unfollowed on social media. Explaining herself to fans after they criticized her for lashing out at Jordyn instead of Tristan, she wrote,
"This has been an awful week & I know everyone is sick of hearing about it all (as am I. I'm a rollercoaster of emotions & have said things I shouldn't have. Honestly, Tristan cheating on me & humiliating me, wasn't such a shock as the first time."
She continued,
"What's been harder & more painful is being hurt by someone so close to me. Someone whom I love & treat like a little sister. But Jordyn is not to be blamed for the breakup of my family. This was Tristan's fault.
"I have to move on with my life & count my blessings, my family, my health, & my beautiful baby True."
Jordyn told "Red Table Talk" host Jada Pinkett-Smith that she apologized to Khloe for her "mistake." However, it doesn't seem like her relationship with the Kardashians will ever go back to the way it used to be. Sources claim no one in the family is buying the story she told during her interview.
Please fill in your e-mail so we can share with you our top stories!