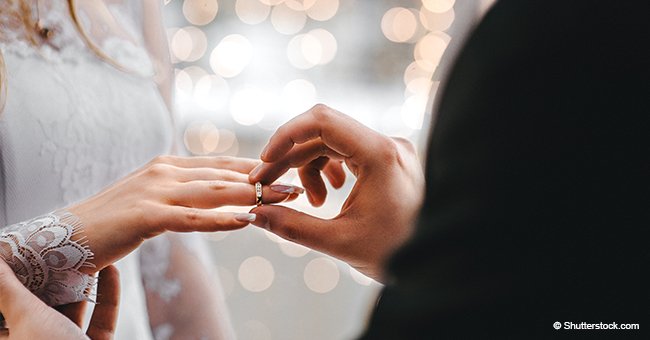 Dying Woman with Cancer Chose to Celebrate Daughter's Wedding on Her Last Day out of Hospital
A very sick mother decided to do one last thing on her final day outside the hospital. She walked her daughter down the aisle.
Jessie Quigley whose wedding won the Easy Weddings' "Wedding of The Year" for 2018 narrates the emotional occurrences that surrounded the time of her marriage.
In 2016, Quigley's mother, Leona was diagnosed with a rare illness, an unusual form of multiple myeloma - a type of cancer that affects the plasma cells. This occurred months before Jessie got engaged to her husband, Adam.
Quigley explained that at the time, her mother's health was nothing close to deterioration and she had joined the couple for a vacation which led to the proposal. Jessie also revealed that Leona at the time knew about the plan and was able to keep it a secret after helping Adam through the marriage proposal.
However, Leona couldn't keep up because her health took a negative turn months before the stipulated date for the wedding. It got so bad, and the couple had to contemplate moving the day forward in Leona's favor. But according to Jessie, her sick mother refused.
"She was stubborn and downplayed how sick she was, she wouldn't let us bring it forward, however, and so we kept the original date," - Jessie said.
The 4th of November, 2017, the day of the wedding was Leona's last day out of the hospital. The wedding day also ended up being Leona's last day with her daughter. On the day of the wedding, Jessie who is a splitting image of her mother looked beautiful and radiant in her white traditional wedding dress.
Leona also looked pretty in a dress although she was covered in a navy blue jacket. Her shaved head was adorned with a crown of beautiful flowers which intensified her beauty while her face was made-up. With the help of Jessie's brother in law and NRL player, Anthony Watmough, Leona was able to walk her daughter down the aisle as Watmough held her. The sweet mother was also able to deliver a speech. Jessie recalls a line from her mother's message which read,
"I may not be there to hold your hand each day, but I'll always be there in your heart."'
Leona passed on in December 2017. Jessie got pregnant a year after but she wished her mother was there. She, however, wasn't too worried, Leona already prepared her ahead of the nearest future.
"Mum was also prepared for me to become a mother and had knitted beanies for the baby, even though they weren't yet born. She left me a gift box for the baby; she was the most prepared person in the world." Another story was reported of a father who watched his daughter wed before getting married.
A new development has reported that there are survivors from this deadly disease.
Please fill in your e-mail so we can share with you our top stories!