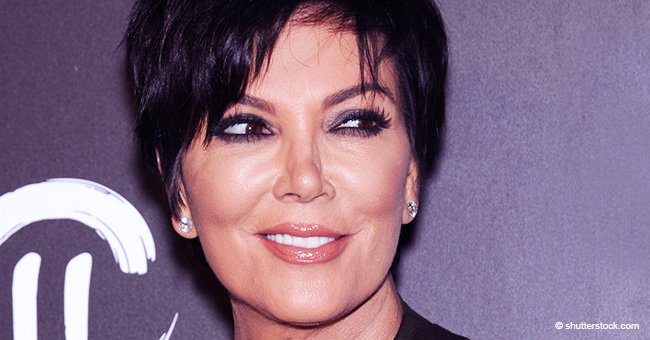 Kris Jenner Got a Hair Transformation and It's Unlike Any Hairstyle She's Had Before
Kris Jenner surprises with a never seen before hairstyle.
Kardashian women often change their look, using wigs, straight hair, with waves and even different colors. But there is one of them that does not change: Kris Jenner, the mother of the famous clan.
With her short, dark hair and bangs, her appearance is unmistakable. However, in her most recent makeover has generated a stir because is the first time she has ever worn a haircut so different and long.
Her hairstylist, Jorge Serrano, posted a video on Instagram to show her fans the new textured bob haircut. The famous momager looks like a totally new woman with an array of face-framing layers and strands that now fall just above her shoulders.
Last time she surprised her fans with a change of her looks, Jenner posted a picture of her wearing a new hairstyle looking just like her daughter Kim's twin sister.
The famous stylist Andrew Fitzsimons published on his Instagram account an image of the hair transformation that he did to Kris Jenner: a high bun with bangs curtain and soft caramel highlights.
While it is not new that mothers and daughters are similar, users of the social media were puzzled to see the image, to the point of thinking, for a moment, that it was not Kris Jenner but her daughter, Kim Kardashian.
It is true that Kris is not only very rejuvenated with this new hairstyle but that, with it, the similarity with Kim Kardashian is overwhelming. Not to mention the smoky eyes in brown that also looks Kris in the photo, identical to what her daughter usually wear.
In fact, there have already been several media accounts that have unearthed old photos of Kim with the hairstyle to make the comparison.
Robert Kardashian is the father of Kourtney, Kim, Khloé, and Robert, and was married to Kris Jenner for 12 years. Their marriage ended because of Kris' infidelity, but later they remained friends when she married Bruce and Kendall and Kylie.
After her divorce from Bruce Jenner, Kris took refuge in the arms of Corey Gamble, an attractive young man 26 years younger than her who gets along great with the Kardashian - Jenner, especially with Kourtney.
Please fill in your e-mail so we can share with you our top stories!