Doctor Who Performed C-Section on Pregnant Girl, 11, Criticizes Hospital Staff for Being Unhelpful
An 11-year-old girl in Tucuman, Argentina, was raped by a 65-year-old man, got pregnant, and underwent a C-section to get an abortion.
Unfortunately, the partner of the girl's grandmother, whose name was not revealed, raped her multiple times and ultimately got her pregnant. Doctor Jose Gijena, the man in charge of performing the abortion, complained about the hospital's lack of assistance during the process.
Due to reasons that the authorities have not disclosed yet, the abortion didn't happen until the 23rd week of pregnancy. The doctor pointed out that the only way to remove the fetus from the girl's womb was via C-section.
AHORA | en #YAQPA, José Gijena, médico ginecólogo de San Miguel de Tucumán que le practicó la cesárea a la niña de 11 años, habla con @ertenembaum. Escuchalo en https://t.co/ISFXSdTbIA pic.twitter.com/6dXlXLUHCN

— Radio Con Vos 89.9 (@radioconvos899) March 1, 2019
THE DOCTOR'S EXPLANATION
Gijena explained that he took that decision because the girl was too young, so her sexual organs were not fully developed to give birth naturally. Apart from that, he said the girl's blood pressure was so high that she suffered from pre-eclampsia, which would make the possible delivery even more risky for her.
The doctor said that high blood pressure in pregnant girls under the age of 13 is a common problem because their bodies are not prepared for having a child. He added that if he didn't perform the abortion, the girl would have died.
THE HOSPITAL DIDN'T HELP
Even though the girl's story and the decision Gijena had to make were impressive, the doctor also shared an aspect of the procedure that shocked many people: the hospital's lack of assistance.
"La nena entendió perfectamente lo que le íbamos a hacer y accedió a ello. Cuando terminó se sonrió y nos dio las gracias", José Gijena, en @novuelvenmasfm. Por https://t.co/o5ixut4x06 📻 pic.twitter.com/ERYnP5Lon8

— FM La Patriada (@FMLaPatriada) February 27, 2019
Gijena pointed out that his wife, Cecilia Ousset (who is also a gynecologist), had to help him because the nurses of the Eva Peron Hospital didn't want to help while in the operating room. He added that Ousset was supposed to observe, but she had to assist him when nurses didn't.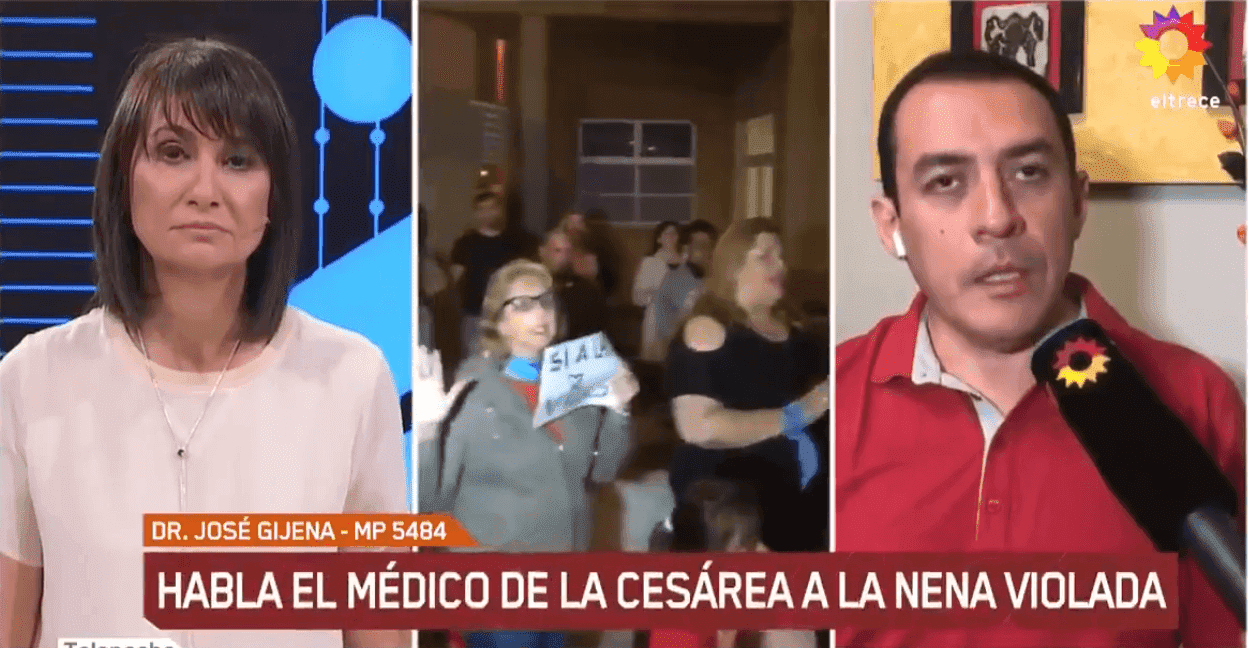 The doctor said that the girl and his mother were playing with toys minutes before the surgery took place. He explained to her how the process would be, and she kept saying that she was ready but that she was afraid of the needles.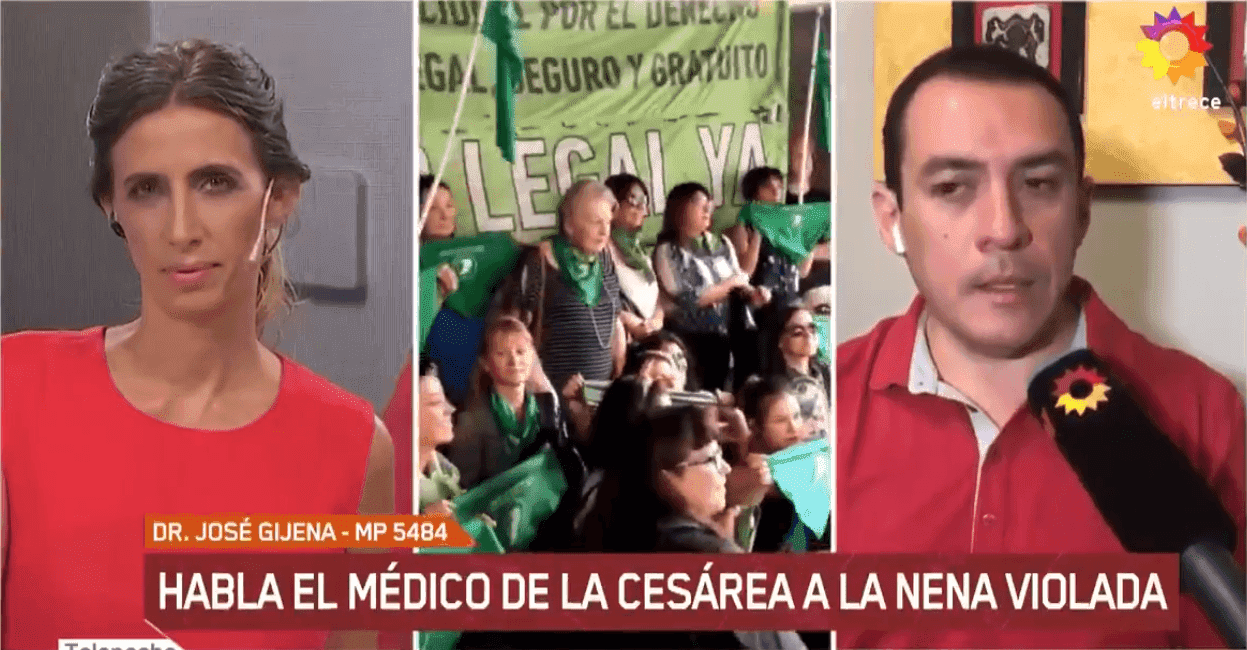 Gijena added that the girl's case was handled with exaggerated secrecy and that he only got the information about the girl's psychological treatment just minutes before performing the C-section. Thankfully, the surgery went well, and the girl is healthy.
La palabra de José Gijena, el médico que le hizo la cesárea a la nena de 11 años violada. pic.twitter.com/3bbzrMbsVm

— eltrece (@eltreceoficial) February 28, 2019
SOUTH CAROLINA ABORTION LAWS
Abortion is legal in Argentina only if the pregnant woman was raped. However, that is not the case in most countries. Lawmakers in South Carolina, for instance, created legislation that states that fetus cannot be "deprived of life."
President Trump: "To defend the dignity of every person, I am asking Congress to pass legislation to prohibit the late-term abortion of children who can feel pain in the mother's womb" https://t.co/TreW1lnqhZ #SOTU pic.twitter.com/tykYQ9umnz

— ABC News Politics (@ABCPolitics) February 6, 2019
State Senator Richard Cash and state Representative Josiah Magnuson introduced two bills that would "establish that the right to life for each born and preborn human being vests at fertilization."
With the exception of risk to a mother's life, abortion would then constitute a felony in Cash's legislation. Magnuson's did not go that far but detailed that birth control methods would not be restricted in any way.
ⓘ The information in this article is not intended or implied to be a substitute for professional medical advice, diagnosis or treatment. All content, including text, and images contained on, or available through this NEWS.AMOMAMA.COM is for general information purposes only. NEWS.AMOMAMA.COM does not take responsibility for any action taken as a result of reading this article. Before undertaking any course of treatment please consult with your healthcare provider.