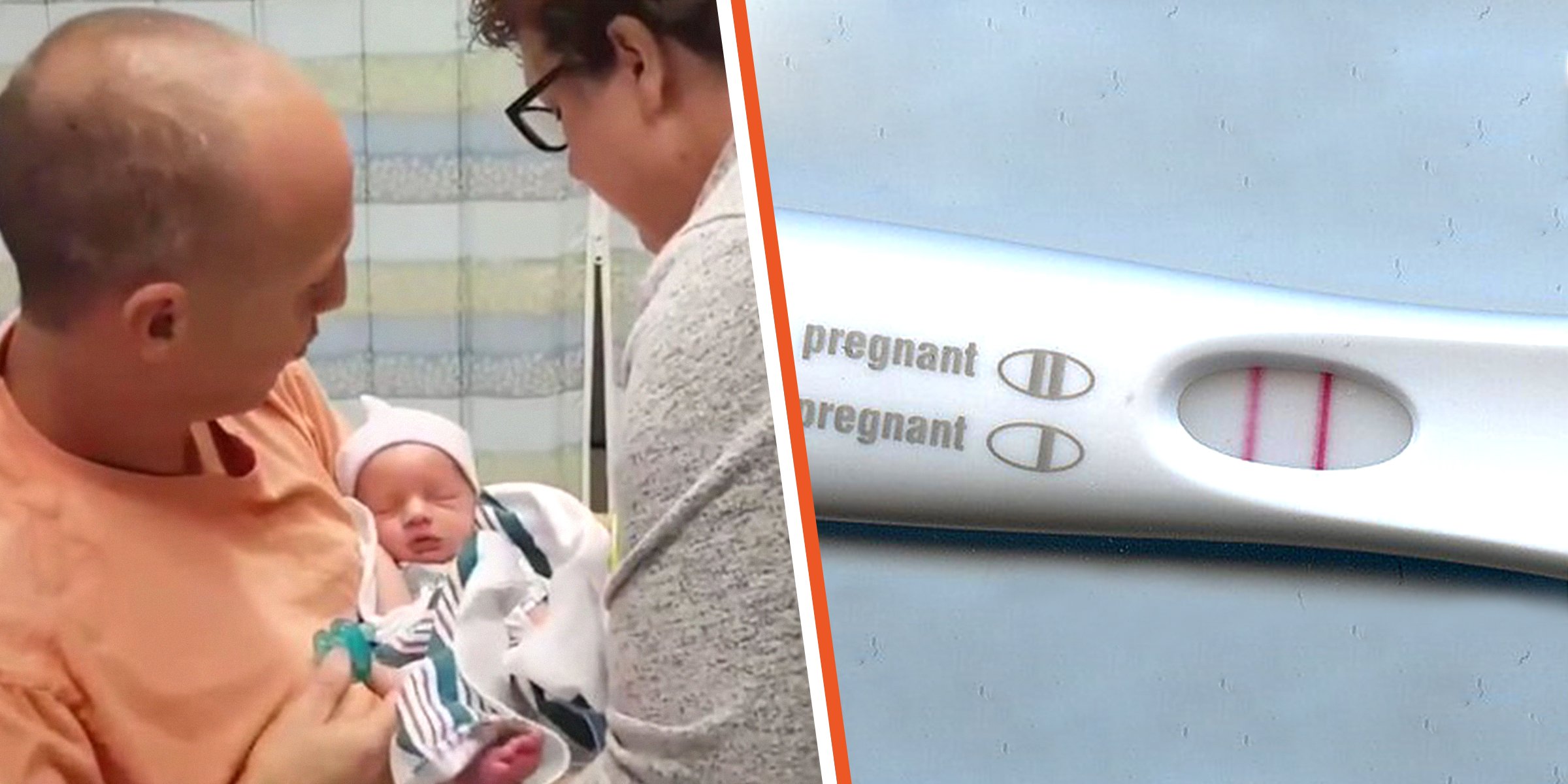 Twitter/RealDLHughley | Flickr/tipstimesadmin
50-Year-Old Grandma Buys Pregnancy Test Out of Curiosity, Finds Out She's 26 Weeks Pregnant

A Florida grandmom was assured that she had entered menopause after her doctors officially confirmed it. But a year later, she felt weird changes in her body. Curious, she bought a pregnancy test kit and had the shock of her life after taking the test.
Pregnancy announcements can be thrilling but imagine being told that you are pregnant when you are 50 and have officially entered menopause. To beef up the shock, what if you are already 26 weeks pregnant with just two months left to bring your baby into the world?
That's the kind of shock a 50-year-old grandma from Naples, Florida, experienced when she found out she was pregnant in 2018. She knew nothing about it until she bought a pregnancy test kit after her curiosity won. But how did she miss the signs was the million-dollar question.
PREGNANCY WAS OUT OF THE QUESTION
Michele Hall had three adult children who were out of the house and one 14-year-old daughter, Aubrey Hall, the only child she shared with her 47-year-old husband, Jerry. She was also a proud grandmom of two grandkids.
Considering Michele's age and the other ailments she was dealing with, she feared just one thing—if her baby would be alright and arrive healthily.
In 2017, the two different doctors she had visited had told her that she had entered menopause. So, any chance of her conceiving again was close to zero and next to impossible. But a few months later, Michele experienced sudden body aches, and she brushed them off as aftereffects of menopause or lupus.
THE PREGNANCY TEST
But with each passing day, her discomfort worsened, and she started feeling weird. She had assumed it was because of the autoimmune disease she had been battling for over ten years.
However, Michele had her doubts and surmised it could be something different. Out of curiosity, she followed her gut feeling and bought a pregnancy test kit to find out. She hadn't experienced morning sickness or weight gain, so pregnancy was out of the question. But something just didn't add up, and she decided to take the test.
On October 8, 2018, Michele screamed out to her husband Jerry, who was making breakfast in the kitchen. She came out of the bathroom and slowly handed him the kit with a plus sign. Jerry's face flushed with shock, and he couldn't believe that she was pregnant.
FEARS ADD UP
The family was stunned. Michele and Jerry had no plans to expand their brood and were planning on vacationing once Aubrey left their nest. But the pregnancy news hit them hard.
Considering Michele's age and the other ailments she was dealing with, she feared just one thing—if her baby would be alright and arrive healthily. During the two months leading to the delivery, Michele had regular checkups done.
Due to her pre-existing ailments and lack of prenatal care before finding out she was pregnant, the doctors told Michele that her pregnancy was high-risk. Her only way out was to deliver early and via C-section. Since Michele had never had surgery before, the suggestion frightened her, but she was left with no choice.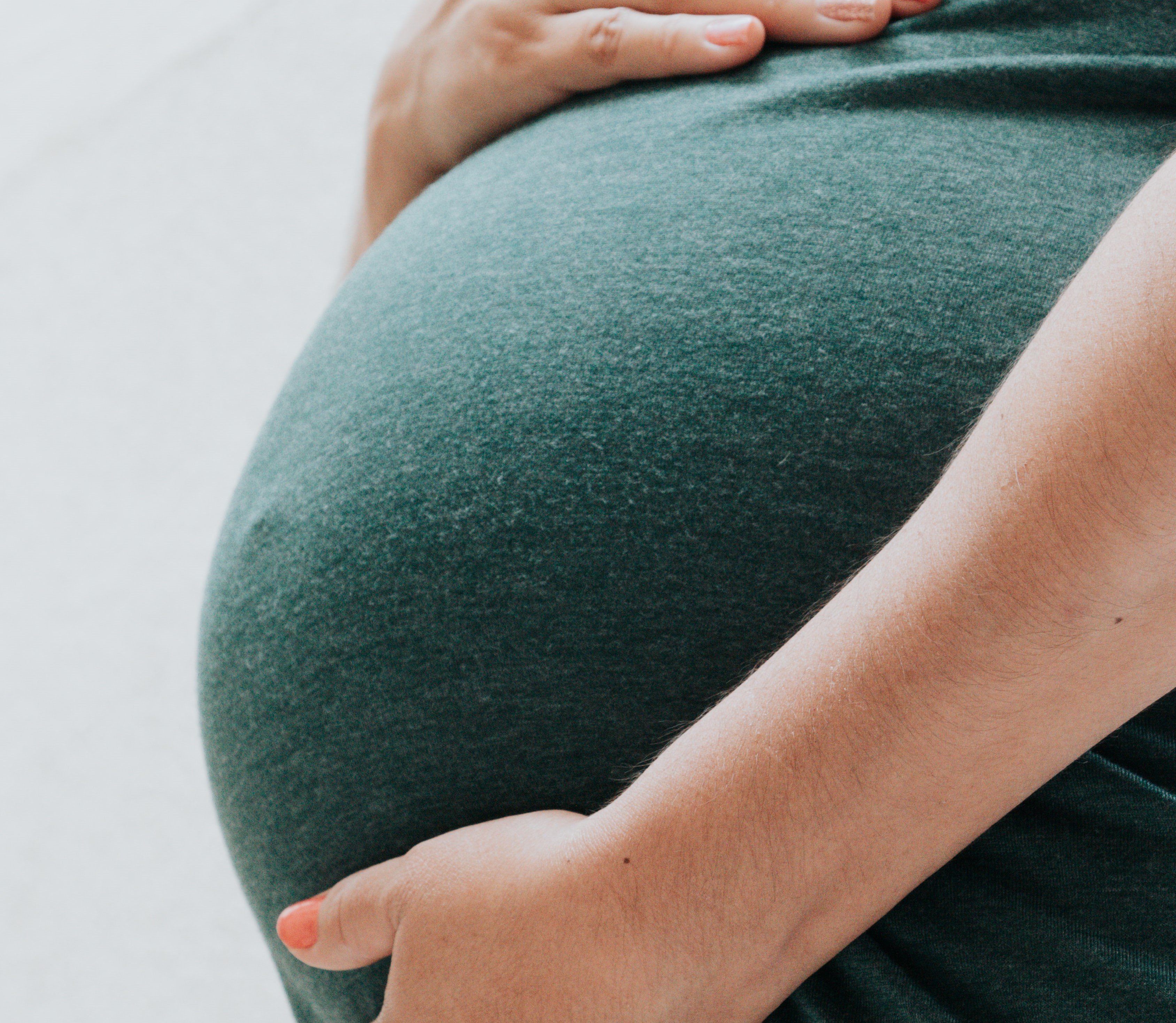 Pregnant woman holding her baby bump. | Source: Unsplash
AMASSING THOSE ODD LOOKS
Although the last two months of Michele's pregnancy went well, the odd looks she amassed from people around bothered her. She recounted:
"A lot of older people would look at me and do a double-take because they were probably trying to figure out if I was as old as they thought I was."
On December 27, the doctors performed the scheduled C-section on Michelle, assuming her baby was 37 weeks old. But to their shock, they discovered that the baby boy, whom the Halls named Grayson, was only around 34 or 35 weeks, weighing just a little over 6 pounds.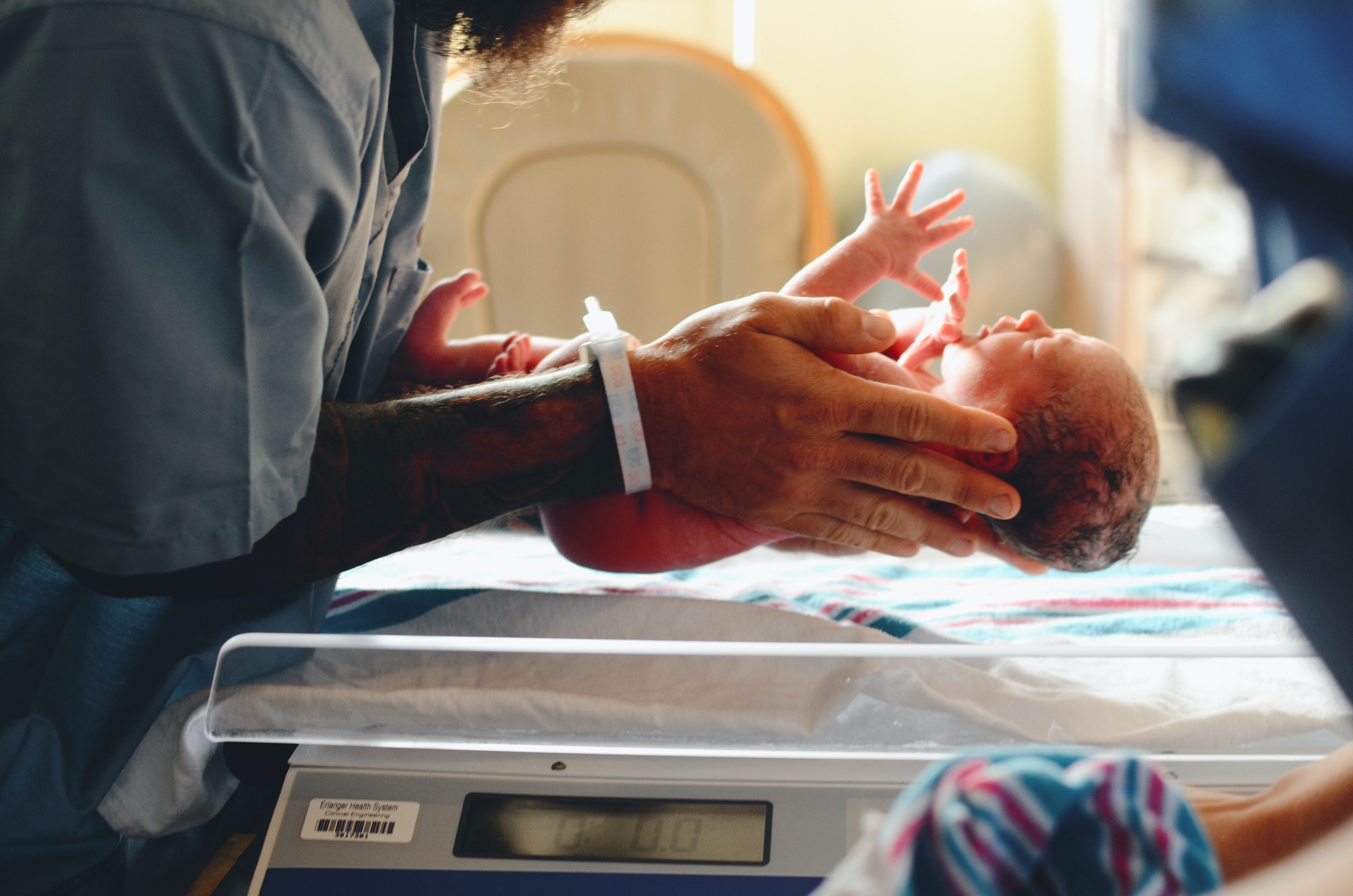 Newborn baby in hospital. | Source: Unsplash
NEWBORN IN THE ICU
Although Grayson was born healthy, he ended up in the intensive care unit for a little over a week after suffering from several episodes involving a slower heart rate and sleep apnea.
Those 12 days after their son's birth was unforgettable trauma for the Halls. At this point, all they wanted was to take their little miracle home safe and sound. An emotional Michelle recounted:
"It goes through your mind that something can go wrong."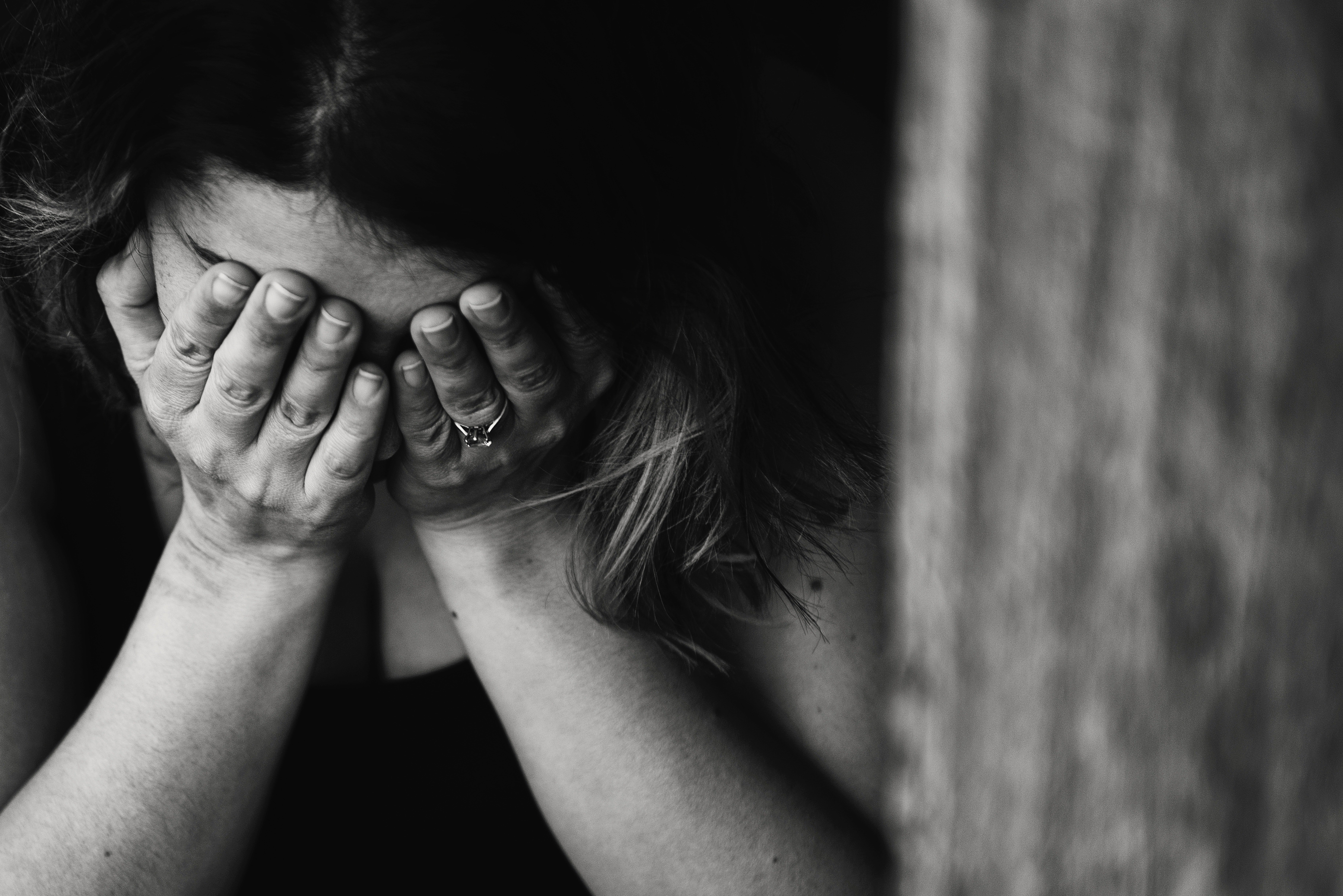 Upset woman crying. | Source: Pexels
BACK TO A NORMAL LIFE
On January 7, 2019, the dust settled when the Halls were finally able to take Grayson home. The family settled into normal life after the newborn was added to their nest.
However, Michelle was confident that this would be her last baby because she had her fallopian tubes removed after her C-section. She said:
"I'm 100 percent sure I'm not having any more kids... He's a blessing!"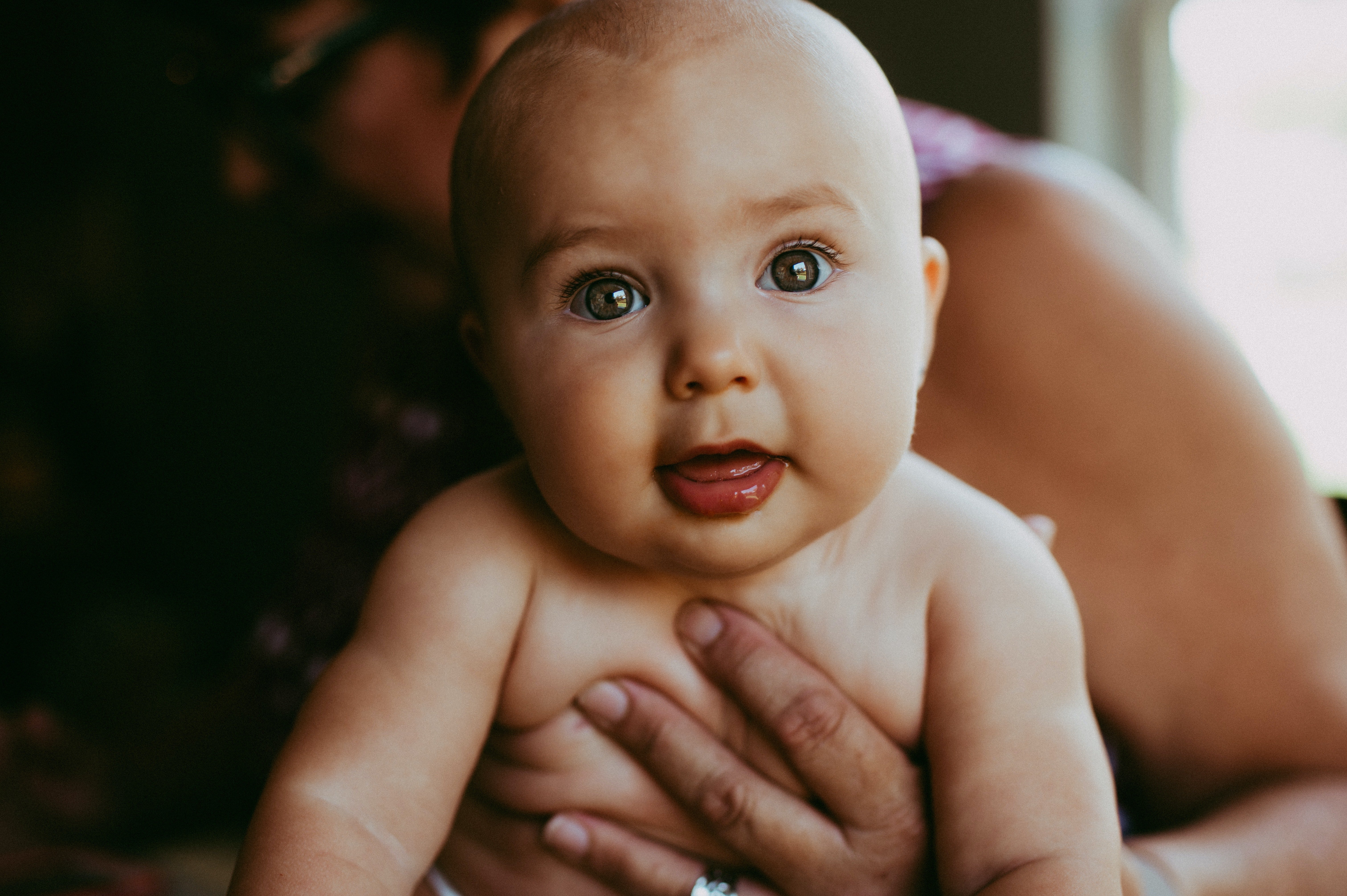 Older woman holding baby. | Source: Pexels
Why is it important to seek immediate medical advice when specific ailments or physical conditions obstruct regular routines rather than assuming things? What could have happened if Michelle Hall had never tested her pregnancy? Do you think her lack of knowledge about her conception could have posed other risks?
Click here to read about how two colleagues parked in the same garage, unaware they were the long-lost mom and son who had been looking for each other for several years.
Please fill in your e-mail so we can share with you our top stories!
The information in this article is not intended or implied to be a substitute for professional medical advice, diagnosis or treatment. All content, including text, and images contained on news.AmoMama.com, or available through news.AmoMama.com is for general information purposes only. news.AmoMama.com does not take responsibility for any action taken as a result of reading this article. Before undertaking any course of treatment please consult with your healthcare provider.