50-Year-Old Grandma with Two Grandkids Gets Surprise of Her Life, Gives Birth to a Baby Boy
A Florida Grandmom who thought she had reached menopause gave birth to a baby boy at 50.
Michelle Hall's story is what some category of people would call a miracle while some others would dig out specific scientific explanations. Mrs. Hall, a mother of three and grandmom of two, tested positive after she took a pregnancy test. This happened after her doctor told her she had reached menopause just a year earlier.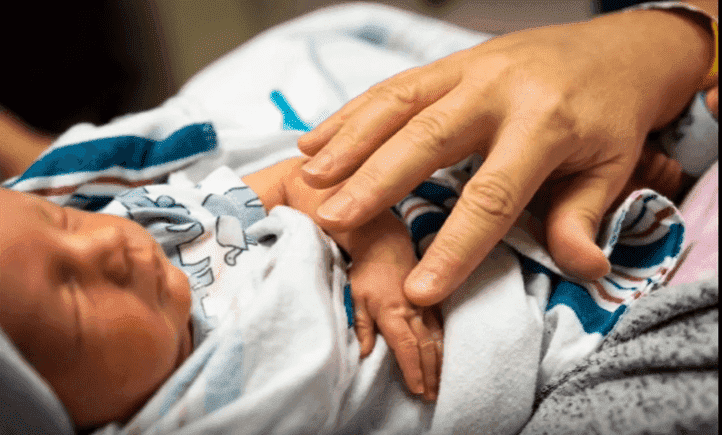 Why did Michelle opt for a pregnancy in the first place?
The grandma presented at a health facility with complaints of a persistent stomach ache which she said has been there for a couple of months. She suspected menopausal complications or her 10-year-old lupus. To fulfill all righteousness, Mrs. Hall was diagnosed and later told to take a pregnancy test which surprisingly came out positive.
Even more shocking, Michelle was only two months away from her expected day of delivery. The results, back in October 2018, stated that the 50-year-old granny was 26 weeks pregnant.
Amazing! I honestly could not imagine having a baby at that age. God bless them all. ❤️

— Sarah Malone (@Sarah_M_Malone) March 4, 2019
According to the mother of three, she didn't have or feel any of the experiences that come with pregnancy. No significant weight gain and neither did she have the typical morning sickness as she had in previous pregnancies.
Michelle said everyone including herself found it unbelievable that her ovaries still housed some eggs. Talking to local news in Naples, Michelle's husband, Jerry said he was "definitely in shock" and added that the situation makes him feel like a young guy.
50-Year-Old Grandma Who Didn't Know She Was Pregnant Gives Birth: 'I Used to Call Bull on That' https://t.co/84l4GYO9d6

— People (@people) March 4, 2019
The pregnant woman used to "call bull" on those stories from TLC's former show, "I Didn't Know I Was Pregnant" until it happened to her. The granny's Ob-Gyn, Thomas Beckett commented that she is the oldest of her kind that he had seen. Before Mrs. Hall, Beckett hasn't delivered any woman over 50.
The general thoughts about menopause are that once you lose your period, you are no longer eligible for pregnancy. However, in some rare cases, the process of transitioning takes longer where the body hasn't lost all its ovulating ability.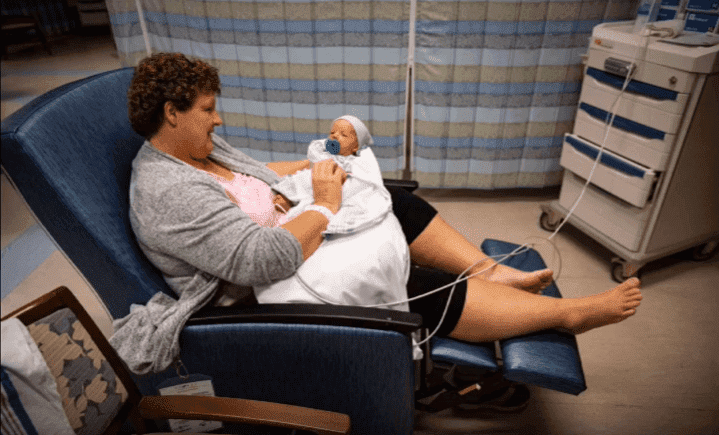 A report by Medial News Today said the body can still ovulate even at menopause. However, older eggs tend to have issues which explain why adult pregnancies often birth children with chromosomal abnormalities.
This realization was part of Michelle's worries after she got the shocking news. Nevertheless, she had her baby through a Cesarean section on December 27, 2018, which was two weeks earlier than expected. For this cause and other perinatal complications, baby Greyson stayed in the ICU for two weeks. 
Michelle and Jerry are now proud parents of four children and two grandchildren. The couple is not expecting more children as Michelle had her fallopian tubes removed after the C-section.