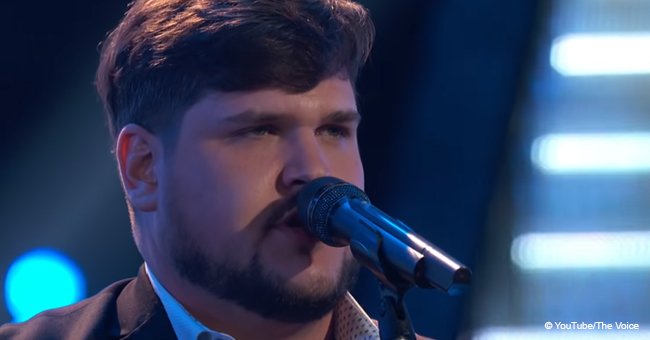 Former 'Idol' Finalist Gets Standing Ovation on 'The Voice' after Astounding Performance

Dexter Roberts earned the approval of all four judges on the blind audition of "The Voice." Very few people would, however, notice that Roberts once contested on "American Idol."
On Monday, March 4, the Alabama native gave an excellent rendition as he auditioned to contest in the new season of "The Voice."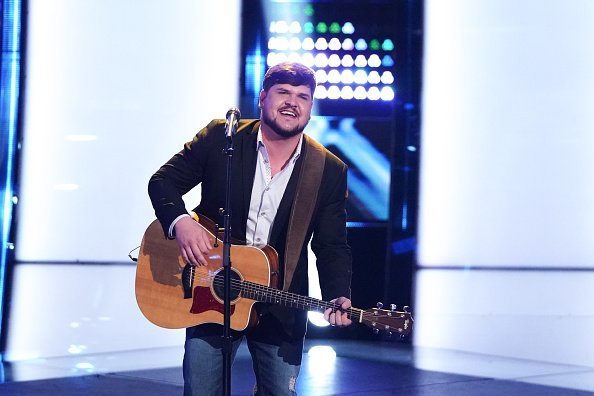 Dexter Roberts on stage at THE VOICE | Photo: Getty Images
He performed a country cover of Randy Houser's "Like a Cowboy," and as soon as he started singing, he got three of the judges to turn around!
That includes Blake Shelton, John Legend and Kelly Clarkson. Levine, who didn't turn, waited until he finished the song.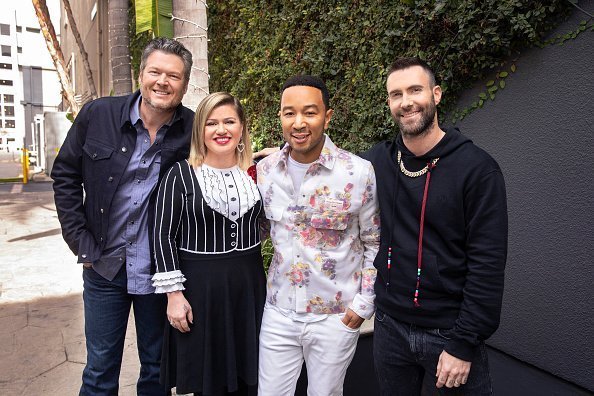 Blake Shelton, Kelly Clarkson, John Legend, Adam Levine at Universal Studios, Hollywood | Photo: Getty Images
Roberts finished the piece to a standing ovation from the audience, and it was well-deserved if we'd say. All four judges were in awe of his talented and all vied to have him on their team. Legend praised his talents saying:
"You sounded beautiful. Your low stuff was so rich, and the baritone was beautiful. Then you hit the power notes at the end. Everything was perfect! I may not be an expert in the country, but I know a great voice, and I heard it today."
Being a lover of the country genre, it was quite obvious Roberts would choose Blake Shelton as his coach, but the other coaches did try their hardest. Placing her argument forward, Clarkson said:
"I want you to think right now about two things. One…strategy. Who is going to have all the country singer's that you're going to be up against on this show? Because half the teams go home right off the top in the Battles," she continued. "Two…think beyond what everyone else does on this show. Think about Kelly Clarkson."
Well, her efforts went down the drain after Shelton, who almost didn't need to persuade Roberts, humorously chided his fellow judges and then expressed his never-ending love of the country genre.
That sealed the deal as Roberts chose Shelton to be his mentor. Funny enough, not one of the judges realized Roberts had once been on the rival show, "American Idol." He finished in the 7th place, but John Legend was entirely oblivious to the fact that they had shared the same stage for the grand finale of the 13th season!
Finishing as a finalist earned Roberts an invite to be a part of the 2014 American Idols LIVE! Tour. Sadly, this was cut short due to his health as he caught the Rocky Mountain Spotted Fever.
Please fill in your e-mail so we can share with you our top stories!