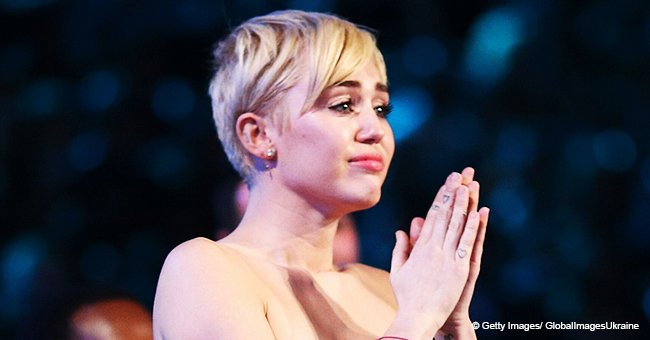 Miley Cyrus Calls Late Janice Freeman 'Best Singer' Ever on 'The Voice' in Touching Post
Heartbroken Miley Cyrus posts a tribute to her dear friend Janice Freeman who died at 33-years-old of complications from pneumonia.
Friends Miley Cyrus and Janice Freeman met on the 13th season of "The Voice". Janice made a big impression on the judges that night with her performance of "Radioactive" by Imagine Dragons.
The two kept their friendship even after the show, with Cyrus coming to Freeman's aid when she was struggling financially. Freeman was open about her health issues which included cervical cancer and lupus.
Janice experienced some difficulty breathing while she was home with her husband, Dion, in Pasadena, California. After phoning 911, she was taken to a local hospital where she died that evening. She had an extreme case of pneumonia and a blood clot that traveled to her heart.
Miley shared how the loss of her close friend pained her saying,
"I miss you so much it hurts. Everywhere ..... but so did you. So often. So much pain and no one would ever notice because of the smile and joy you constantly radiated. I am trying my best today to celebrate your existence, but I can't help but just deeply mourn over your absence."
Jennifer Hudson posted a message of condolences on her Instagram which read,
"the voice of hers we got to hear and the bit of life we got to watch her live was a blessing and inspiration to us all! My heart and prayers go out to @janicefreeman daughter and family!"
Freeman left behind a 12-year-old daughter, and Cyrus publicly promised on social media that she would continue to care for Hannah.
"To hug you one more time @janicefreeman …. I made a promise to you here on earth and will keep that promise as you watch from heaven. To take care of your precious little girl, my baby sister. To shine light on your husband and mother when days are dark ! I love you."
Please fill in your e-mail so we can share with you our top stories!