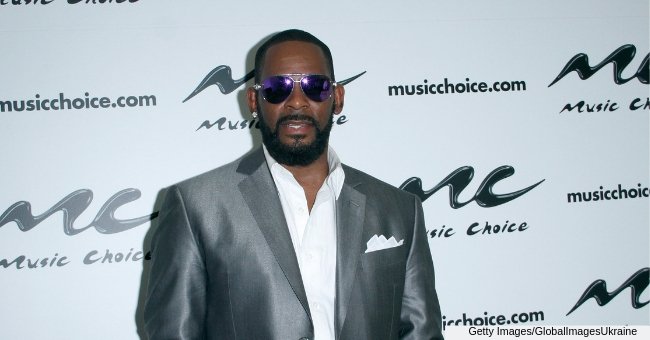 R. Kelly Arrested for Failure to Pay Over $161,633 in Child Support

R. Kelly is facing time behind bars for failing to pay more than $160,000 in child support to his ex-wife, Drea Kelly.
NBC News reported live from the Cook County's Sheriff's Office and confirmed that R. Kelly was "taken into custody at a hearing over unpaid child support."
R. Kelly will be transferred to the county jail, and a short video clip taken at the scene shows the embattled singer (in the pale blue shirt) being handcuffed and led away.
Deputies escorted R. Kelly out of the courtroom less than two hours after the singer arrived at the hearing with his legal team.
As reported by US Magazine, the 52-year-old singer owes Drea for child support for their three children, Joann, 21, Jay, 19, and Robert, 17.
His arrest follows just one week after he pleaded not guilty to no less than 10 cases of aggravated sexual abuse.
The musician was in the middle of a media controversy back in 2018 when the #MuteRKelly campaign gained momentum.
R. Kelly has been on shaky ground since the mid-nineties when he married a then 15-year-old Aaliyah. He was 27 years old at the time.
Please fill in your e-mail so we can share with you our top stories!