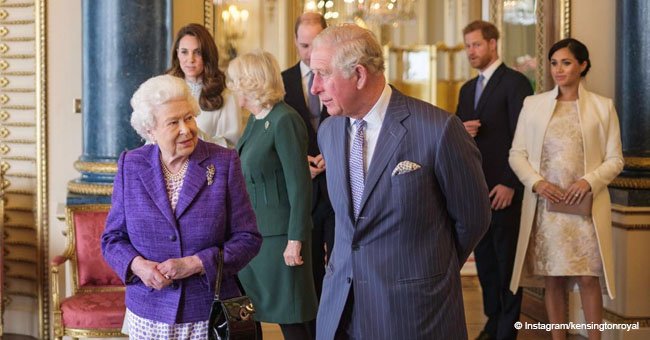 The Royal Family Comes Together to Celebrate the 50th Anniversary of Prince Charles' Investiture
Several members of the Royal Family have recently gotten together to formally celebrate Prince Charles' 50 years as the Prince of Wales, a truly honorable achievement.
The special occasion took place on Tuesday, March 5, 2019, at Buckingham Palace and was attended by Queen Elizabeth II, the Duke and Duchess of Cambridge and the Duke and Duchess of Sussex.
It has been reported that Charles is the longest-serving Prince of Wales in history and has gone above beyond when it comes to his royal duties.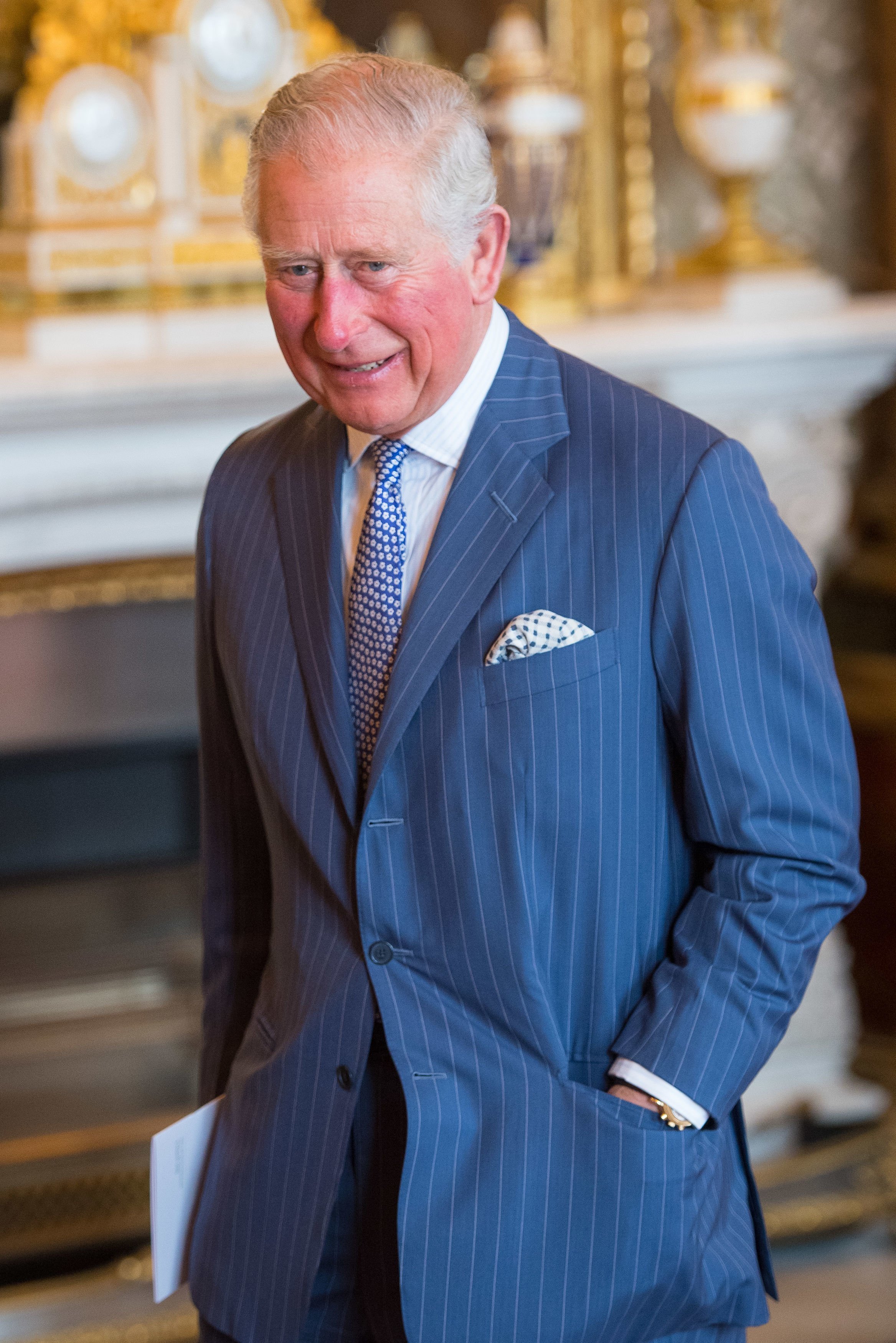 Prince Charles at the 50th anniversary of the Investiture of the Prince of Wales | Photo: Getty Images
COMING A LONG WAY SINCE THE LATE SIXTIES
His wife Camilla, the Duchess of Cornwall, as well as Prime Minister Theresa May, were also present, along with several representatives from the groups and organizations supported by Charles.
The 70-year-old's official regalia, which he wore for his investiture back in 1969, at Caernarfon Castle, was put on display to be admired and Queen Elizabeth was spotted inspecting it right by her son's side.
BRINGING THE FAMILY TOGETHER
At the time, the Prince was only nine years old and had to recite the traditional pledge, in which he vowed to become "your liege man of life and limb."
But although Charles was the man of the hour, his sons and their wives still managed to capture some of the attention as they hadn't been spotted together since Christmas Day.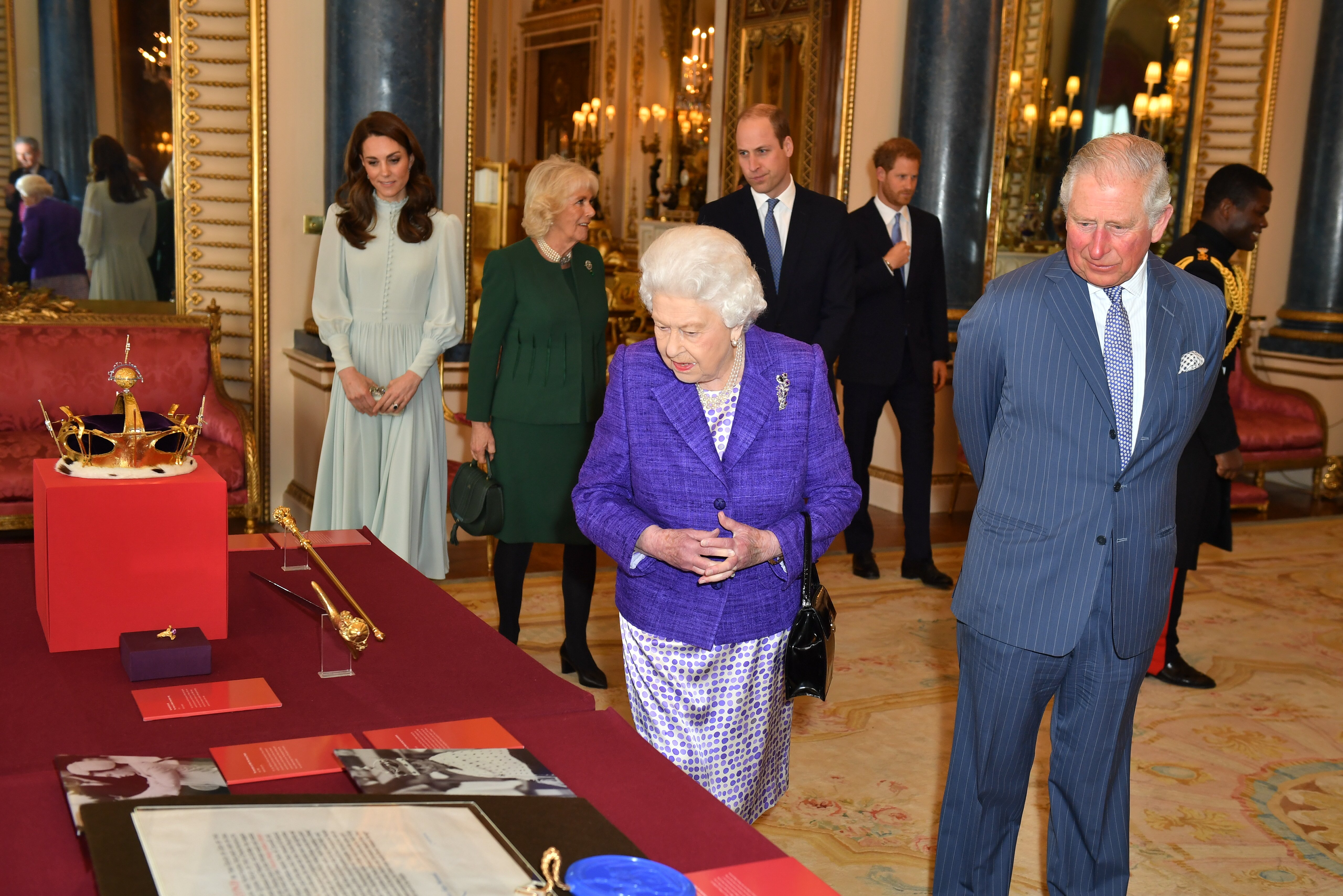 The Royal family together at the 50th anniversary of the Investiture of the Prince of Wales at Buckingham Palace | Photo: Getty Images
DUKES AND DUCHESSES AND THEIR ROYAL OUTINGS
Prince William and Kate Middleton recently went on an unannounced two-day trip to Northern Ireland, where they had the opportunity to mingle with the locals.
The couple engaged in several outdoor activities, such as a soccer match, soccer drills and canoe races, and even served beer to customers at an Irish bar.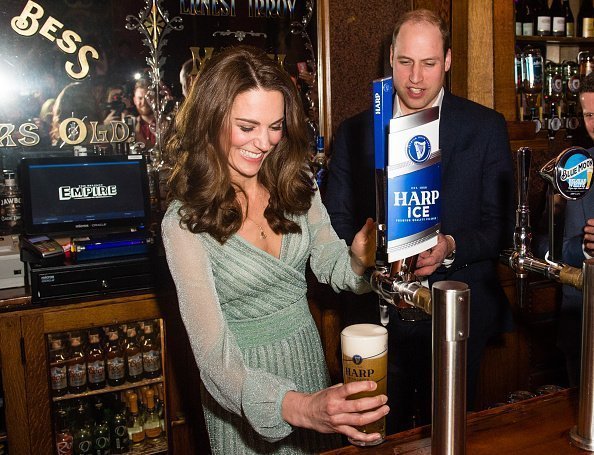 Kate Middleton, the Duchess of Cambridge, pulling a pint of beer in Belfast, Northern Ireland | Photo: Getty Images
Prince Harry and Meghan Markle on the other hand, made an appearance at WE Day UK, which sought to inspire young people to become more involved in social change.
The Prince stepped on stage and delivered a speech in front of 12,000 teens and teachers, and, in the end, Markle joined him, making the crowd go absolutely wild.
Please fill in your e-mail so we can share with you our top stories!