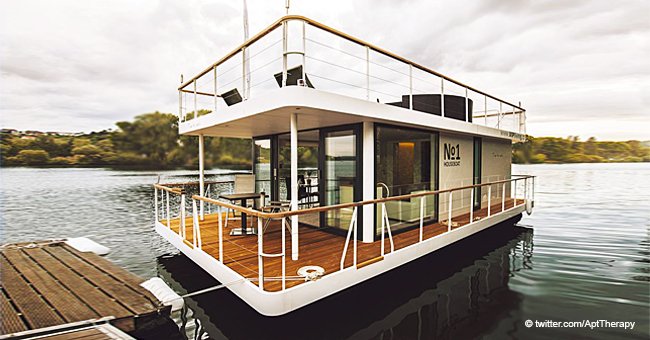 Kentucky Company Built Incredible Tiny Houseboat and It's the Best Thing We've Seen in a Long Time
Living in tiny houses has become quite a trend among people who want to reduce costs and live comfortably. Now, Harbor Cottage Houseboats are taking a step further in the industry with their amazing tiny boathouses.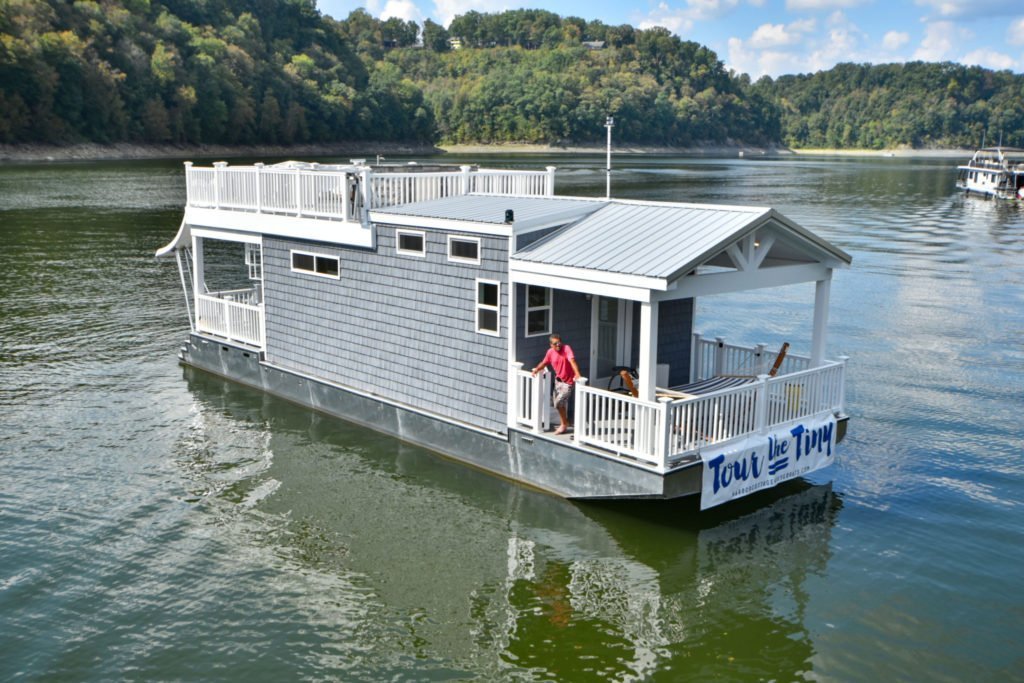 The Tiny Houseboat has plenty amenities at a low cost. | Photo: Harbor Cottage House Boats.
The Kentucky-based company has created a cozy boathouse measured 400 square feet that somehow, manages to squeeze in two bedrooms, two porches, one large kitchen and many other amenities for those who want to live on a waterfront without paying the high costs of waterfront land.
The co-owner of this invention, Jimmy Hamilton said this to CountryLiving.com.
"It packs in a lot of full-sized amenities because I think a lot of people look at tinies and they think they're really neat and novel and kind of cute, but I think 90 percent of people wouldn't try and live in one. What I'm trying to do is make a tiny that is also something that people actually want to live in."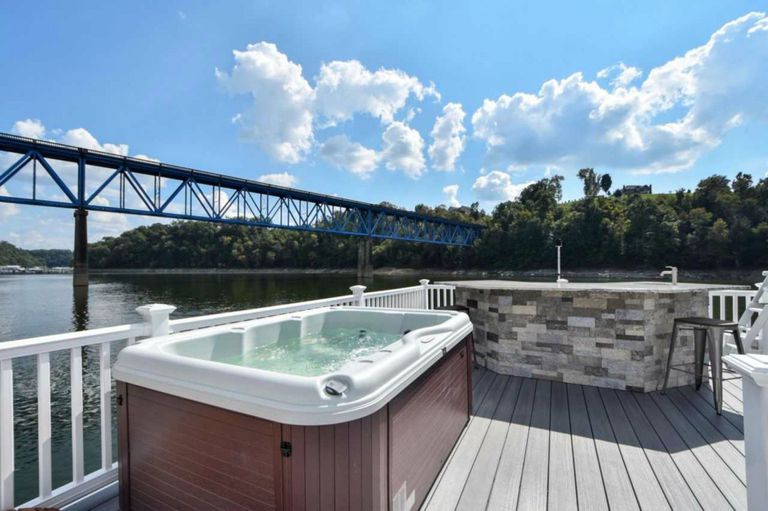 The houseboat has a roof deck with hot tub and slide included. | Photo: Harbor Cottage House Boats.
Although they had developed several options for their buyers, the basic boathouse's prize starts at $99,000 and can go up depending on the details the buyer wants to add to their future home.
The open kitchen includes an island and is packed with all the necessary household amenities like a range-top stove, microwave, double door refrigerator, and full-sized dishwasher. On top of that, countertops and cabinets can be customized to fit the buyer's style, including gorgeous shiplap walls.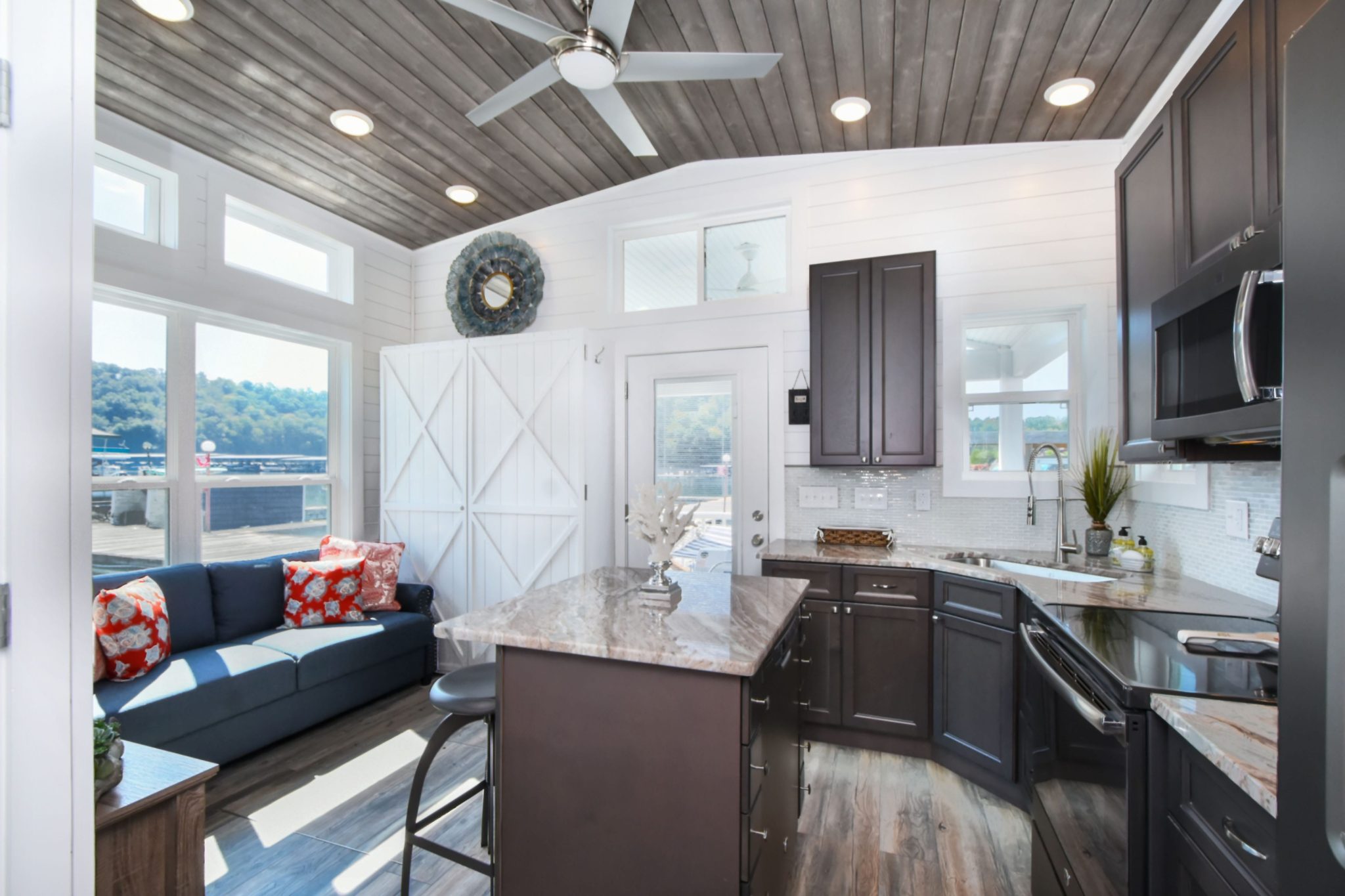 The kitchen is equiped with all the necessary amenities. | Photo: Harbor Cottage House Boats.
The boathouse also includes a washer and dryer, a bathtub with its shower, vanity cabinet & commode and a hot tub on the roof deck. There's also a roof bar, slide, and a diving board for entertainment.
The bedroom fits a king-sized bed and has plenty of storage space. Guests can enjoy their stay on a twin bed in the lower stateroom. According to the website, the houseboat can sleep up to six people.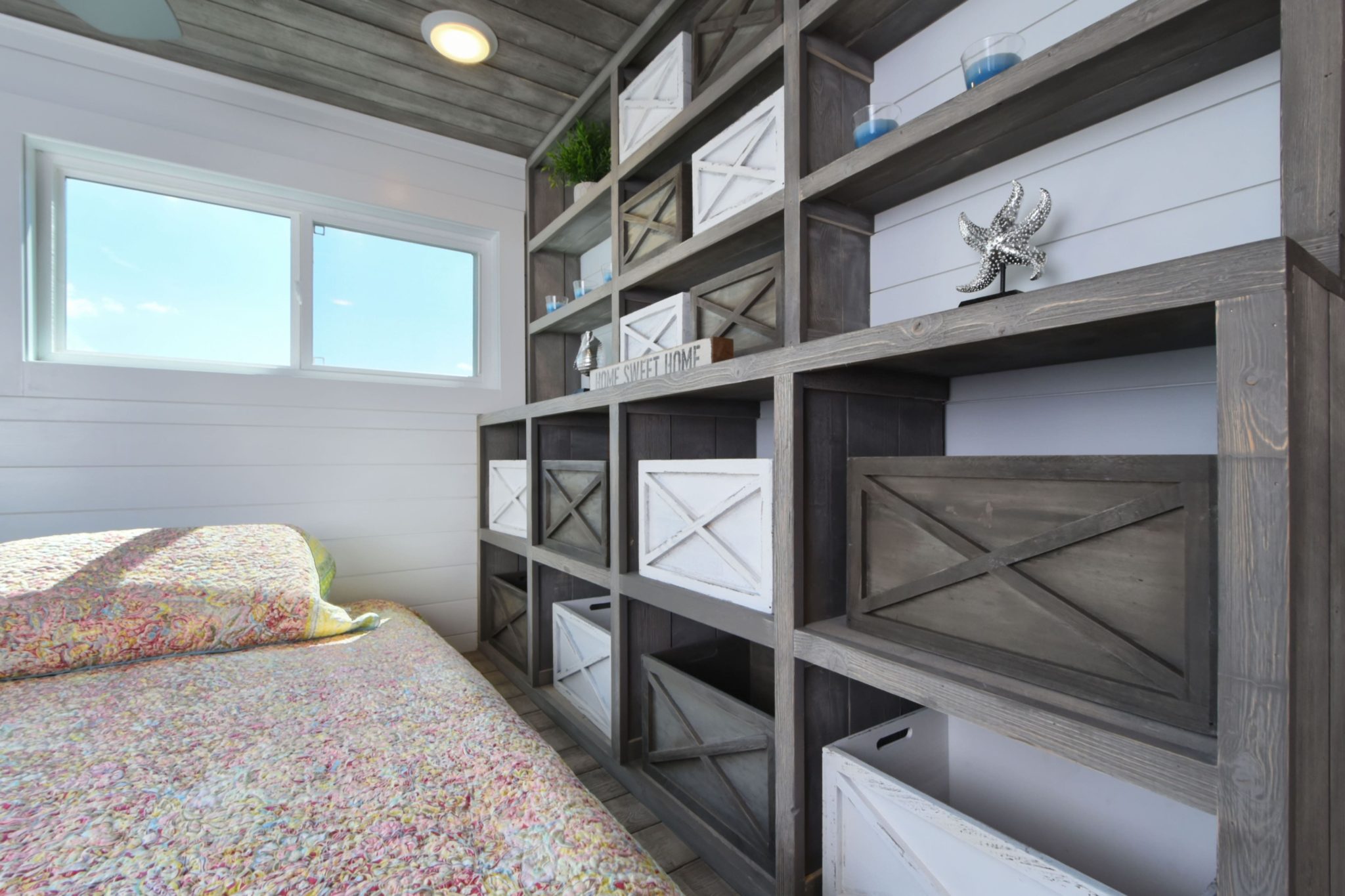 There's plenty of storage in the room. | Photo: Harbor Cottage House Boats.
On top of that, the boathouse is energy efficient. It has insulated in walls, ceiling, and floor with high-quality windows and an efficient central heat pump to match.
The boathouse is available for sale and vacation rentals.
Living in a tiny house has become an attractive idea in the past few years. A married couple took advantage of an old school bus and turned it into a gorgeous tiny home that allowed them to travel the country for six weeks.
Andrew and Steph McArthur, both teachers from Greenwich, New York, decided to work on their tiny house project in October 2017. They purchased an old, yellow school bus and called it Rusty.
Even though space is limited, the mobile home still features the comforts of a regular house. It features wood countertops, a solar-powered fridge, sink, living room, bathroom, and sleeping area. It even has enough storage space.
Take a look at the fantastic bus-house below:
Please fill in your e-mail so we can share with you our top stories!