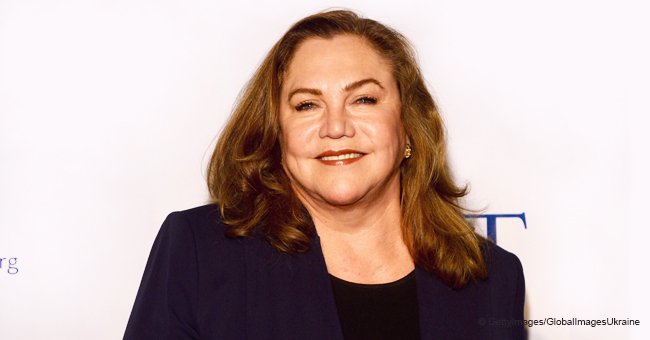 Disease and Alcoholism Derailed the Career of '80s 'Sex Symbol' Kathleen Turner
Kathleen Turner was once one of the most desirable leading ladies of Hollywood but her suffering through rheumatoid arthritis and consequently her alcohol addiction that turned her life around.
Her first significant role in the movie "Body Heat" made her a "sexual target" in the early 80s. She later heard from her friend Michael Douglas that he, Warren Beatty, and Jack Nicholson made bets on who would get her first. None of them succeeded because she hated being treated like a prize or trophy.
But her rise to stardom was derailed by a diagnosis of rheumatoid arthritis in her late 30s. The feeling of loss set in, Turner shares,
"The hardest part was that so much of my confidence was based on my physicality. If I didn't have that, who was I?"
She soon had to turn down roles because of the pain, which she chose to numb with excessive alcohol consumption. Her medication for the disease had affected her looks, and the cycle continued. And she remained out of the spotlight as the role offers slowed down.
Thankfully her arthritis went into remission after new treatments became available. She got some good roles in TV shows like "Friends", "Nip/Tuck", and "Law & Order".
Another celebrity who shared her diagnosis publicly is Sadie Frost, the 52-year-old ex-wife of actor Jude Law, who found out she had the disease while on a trip to the Himalayas.
She gave some tips on how she is choosing to battle the pain and effects of the disease through natural treatments and remedies.
"I recently been diagnosed with early RA which can be quite painful! It's silly because I blame myself, but its mainly a genetic disorder and just happens when things degenerate then inflame.I would love to thank @anandainthehimalayas it's been so blissful - thankful for their wisdom, care, Dr's & tips to ease the inflammation. Listed below- if it helps one other person then that's good- I want to prevent taking hardcore medicine - so the below is for me with an Ayurvedic diet and remedies...Up your omega 3, calcium, Vit C&DDrink warm water Turmeric, black-pepper, cider vinegar,Rub sesame oil into the painful areas.Don't stress. Moderate exercise."
Please fill in your e-mail so we can share with you our top stories!