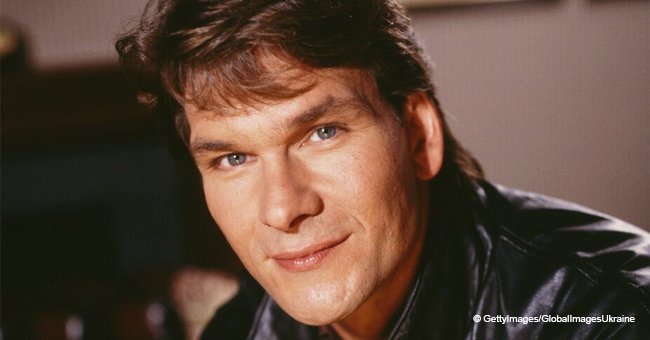 Patrick Swayze Was Brutally Bullied as a Child until His Father Gave Him Life-Changing Advice
Patrick Swayze's inspiring struggle against bullies as a child is an example to millions.
Fans of the fabulous dancer and actor Patrick Swayze are used to thinking of him as the acclaimed movie star, adored by millions, but that is not how he started out.
When Swayze was a little boy he had a very hard time at school. He was constantly bullied and beaten up, and fame and fortune were a distant dream of an impossible future.
"Having a gentle side doesn't make you less of a man, it makes you a better one; and you might not always win, but you never, ever give up."
THE LITTLE BOY WHO NEVER COMPLAINED
While other boys played baseball and dreamed of becoming sports stars, Swayze dreamed of dancing. He studied ballet with his mother who was a choreographer, dance instructor, and dancer.
Swayze would often come home with cuts and bruised from being beaten up for carrying ballet slippers. but he never complained to his parents or his teachers.
Patrick Swayze passed away in 2009 after being diagnosed with pancreatic at the age of 57
HIS DAD'S ADVICE SHAPED HIS LIFE
Even though Swayze never complained, his father realized what was happening and gave him a piece of advice that was to become the foundation for his life's philosophy.
Jesse Swayze told his son that being gentle didn't make him less of a man - it made him a better one. He extolled his son to never give up, and Swayze never did.
"KEEP ON BELIEVING"
Years later, Swayze was to share the advice that got him through his dark teenage days with his fans:
"Keep on pushing, keep on believing. Because that, in the end, is the greatest gift we have."
A SAD GOODBYE TO PATRICK SWAYZE
The bullied boy was to go on to become one of the greatest movie stars of his generation, and one of the world's most celebrated dancers.
With a brilliant career that included cult hit "Dirty Dancing," "Point Break", "Ghost", "Red Dawn" and "Roadhouse"; as well as many TV series, Swayze is an icon for millions.
Sadly, Patrick Swayze passed away in 2009 after being diagnosed with pancreatic at the age of 57, but his legacy will continue to inspire generations to come.
SHOCKING CLAIM BY FRIEND THAT PATRICK SWAYZE WAS MISTREATED IN HIS LAST DAYS
Fans of iconic dancer and actor Patrick Swayze were shocked by claims that the star may have been a victim of domestic violence in his last days.
The world mourned when Swayze died on September14, 2009, after a long battle with pancreatic cancer. Shortly after that, allegations were made by the actor's friends and family that Swayze had been bullied and brutalized by his wife of 34 years, Lisa Niemi.
Allegations have been made that Niemi had prevented Swayze from seeing his family and friends, including his mother, in his last days. Niemi was the sole beneficiary of Swayze's will and inherited approximately $40 million when the actor died.
In a related story, Jennifer Grey opened up about her chemistry with Patrick Swayze decades after 'Dirty Dancing'.
Please fill in your e-mail so we can share with you our top stories!