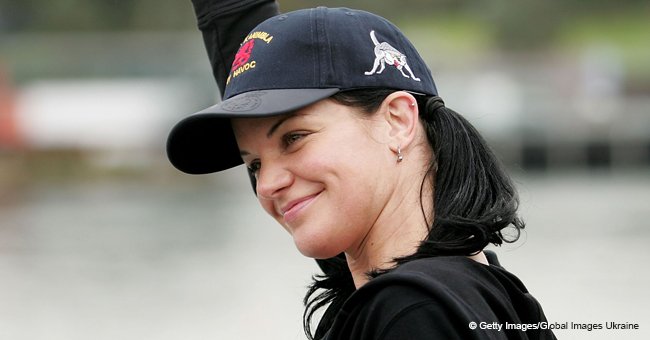 Former 'NCIS' Star Pauley Perrette Is Reportedly Returning to CBS in New Show

Returning to CBS and leaving the stresses of crime fighting behind, Pauley Perrette is ready for some comedy.
Far removed from her former role as forensic specialist Abby Scuito on CBS's NCIS, the actress got cast in a new comedy, "Broke" alongside "Jane the Virgin" star Jaime Camil.
Pauley and Jaime play estranged siblings that reconnect after the wealthy trust fund kid (Jaime) is cut off by his father. Swallowing his pride, he moves into his estranged sister Jackie's (Pauley) condo with his wife.
Jackie is an interesting character as one would expect. She is tough and needs to be as a single mother to her nine-year-old son and as the manager of a bar.
Described as "feisty, not easily cowed, sometimes hot-headed, the kind of woman who knows her way around a toolbox," the loving mother Jackie is not too pleased with the arrival of her brother and snobby sister in law.
Initially annoyed with their reappearance in her life, Jackie's perspective changed to the point where she was grateful for them reconnecting.
Produced by CBS TV Studios, the new comedy is written by Alex Herschlag from "Will and Grace" with executive producers Jennie Snyder Unman, "Jane the Virgin" creator, and Jaime Camil.
Pauley's fans were devastated when she left the crime-solving series NCIS, over 15 seasons she became one of the most popular characters on the show in her role as Abby Scuito. For some die-hard fans the show was not going to be the same without Abby, as one fan tweeted:
Some fans felt rather emotional when the news of Pauley's departure went viral:
When Pauley left the show, rumors abound that there was bad blood between Abby and the network, which caused her to leave. However, Pauley denies such rumors and assured fans that all was well between her and CBS network.
In January Pauley posted a throwback picture after she decided to do the "10-year-challenge" and although it reminded fans of her time as Abby, something else stood out as well:
Although the pictures got taken ten years apart, it's surely doesn't look it. The actress appears not to have aged a day since 2008, and it didn't take long before fans commented on it:
One of the things Pauley is particular about is her skin and only uses certain products on her face and body, while also crediting her youthful appearance to genetics:
In January Pauley caused quite the stir after a longtime friend finally did what she had been "begging" her to do.
Please fill in your e-mail so we can share with you our top stories!