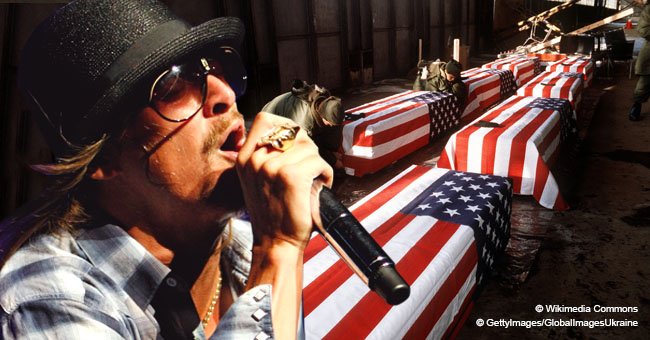 Kid Rock's Song 'Highway of Heroes' Honors Fallen Soldiers and Its Lyrics Have a Deep Meaning
Kid Rock is a fervent supporter of America's military, and he's not afraid to prove it. During his time in the industry, he performed for servicemen and women on numbers occasions.
Back in 2016, Kid Rock recorded a heart-rending song titled "The Trews – Highway of Heroes." The track was featured on his album, "Time Capsule."
Kid Rock also supports Operation Homefront, a team of people dedicated to providing emergency assistance to the troops and their families.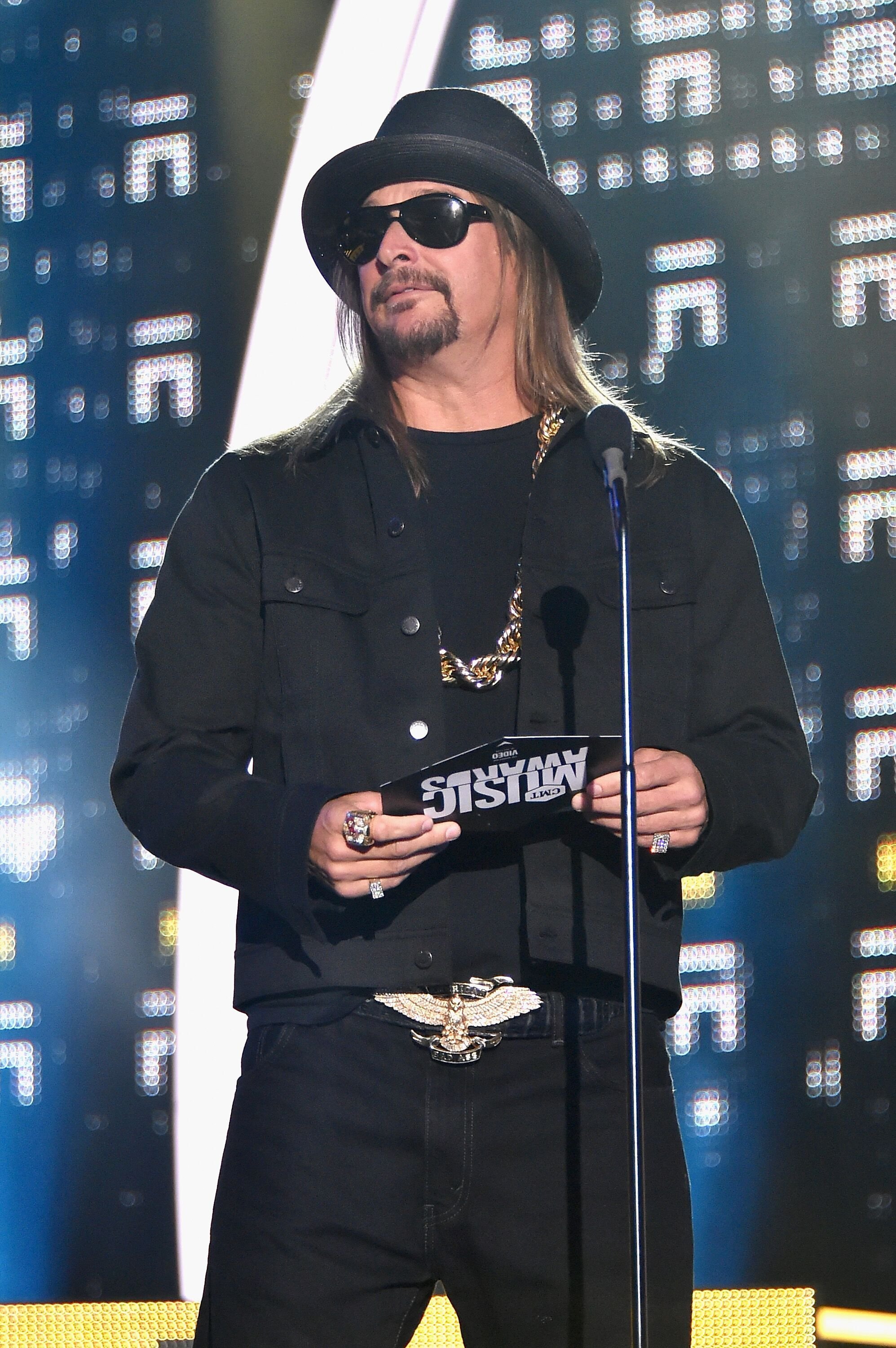 Kid Rock on stage at the Musica Awards. Image credit: Getty Images/GlobalImagesUkraine
The video can be seen below. Keep the tissues ready because the lyrics will tug at your heartstrings. Read the lyrics here.
A POSSIBLE POLITICAL CAREER
Kid Rock has an interest in politics too. He made a political run and tried to use his music to distract from more important issues.
Real name Robert James Ritchie, the controversial Kid Rock has been a strong supporter of Donald Trump and met with the president in the oval office.
The Former Vice-Presidential candidate Sarah Palin had invited Kid Rock for dinner at the White House on behest of President Trump.
In 2016, Kid Rock told Rolling Stone Magazine: "My feeling: let the [expletive] business guy run [the country] like a [expletive] business. And his campaign has been entertaining as [expletive]."
KID ROCK LEADS A SIMPLE LIFE
Kid Rock recently revealed why he lives a double-wide trailer despite his success as the musician and the millions in his bank account.
He said in an interview that a trailer is more suited to his lifestyle and the maintenance of a mansion would be "a nightmare."
If anything were to happen to his trailer, he'd simply order another one and would be ready to move in within two weeks.
It's a flexible choice for a musician who doesn't "require a lot." Kid Rock explains:
"I'm just figuring out what really makes me happy and I'd rather have land and things of this nature and maybe some cool cars and my plane of course and stuff like that."
Please fill in your e-mail so we can share with you our top stories!