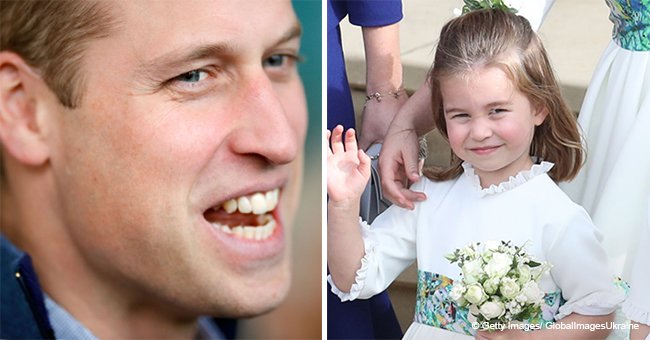 Prince William Revealed His Precious Parent Struggles of Trying to Style Princess Charlotte's Hair
During the royal couple's last official visit to the town of Blackpool, the Duke of Cambridge shared a candid moment with a local and he revealed his struggles when trying to do his daughter's hair.
While we are used to his wife Kate Middleton revealing little details about their three children to fans as she chats with them in public events, but less often we hear about Prince William talk about his day-to-day life as a father.
But during their visit to Blackpool, the 37-year-old heir to the throne of England had a casual conversation with a member of the group Dads 4 Life on which they discussed the challenges of styling their daughters' hair.
When the resident and fellow father admitted that he had to watch YouTube tutorials in order to learn how to face this task, William replied by ventilating his own frustrations in that area.
"Never try to do a ponytail! Nightmare," William reportedly said to this man. Then, Middleton intervened to ask if any of them had ever tried a plait braid.
"I can do [3-year-old Princess Charlotte's] ponytail, but that's about it as I don't have enough hair to practice on!"
-Prince William, People, March 6, 2019.
Clearly more skilled than her husband in this art, Middleton braided the hair of a Primary School girl ahead of a little performance the children dedicated to the Duchess in her visit.
To keep charming everyone, the Duchess had a down-to-earth gesture with the crowds that were gathered to receive her and the Prince in Blackpool under the rain.
While the two appeared under their umbrellas at their arrival at the iconic Blackpool Tower, Middleton opted to drop leave it behind as she exchanged with the crowd and she took the time to let even those further in the back get a look at her.
Please fill in your e-mail so we can share with you our top stories!