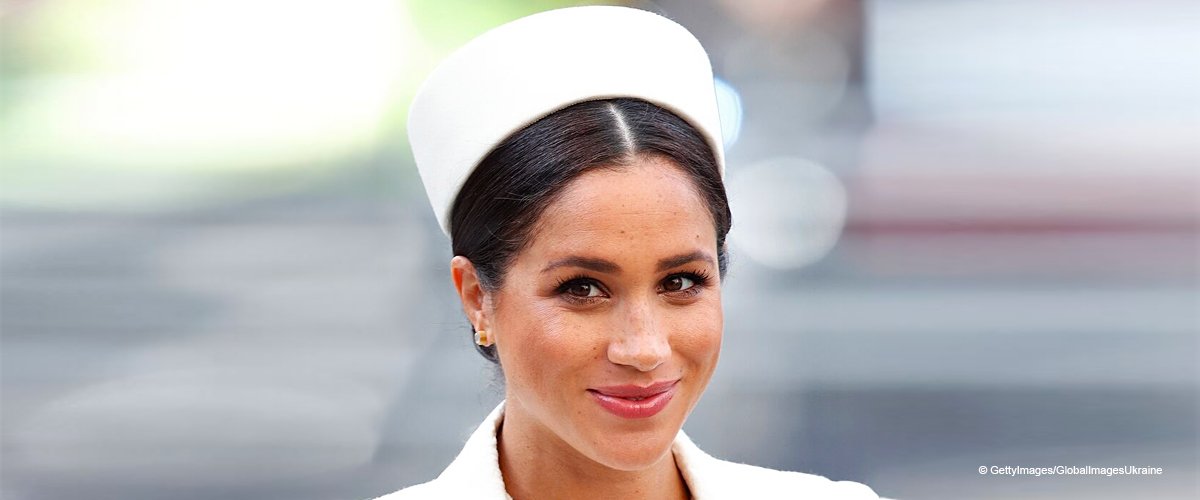 Here's Meghan Markle's First Curtsy to Prince Charles, and She Does It Perfectly

A heavily pregnant Meghan Markle surprised royal fans during the Commonwealth Day service with a first time and perfect curtsy to Prince Charles.
Held on Monday at Westminster Abbey, the traditional service got televised live, so it would have been difficult to miss what is believed to be Meghan's first curtsy to Prince Charles.
The Duke of Cornwall's sons arrived separately with their wives who exchanged friendly kiss-on-the-cheek greetings while Prince Harry and Prince William shook hands as they met inside.
As the future King made his way in, Meghan dipped into a curtsy before she added a double kiss on the cheeks as a friendly hello while Kate skipped on the curtsy.
According to the director and founder of Beaumont Etiquette, Myka Meier, the Duchess of Sussex is expected to curtsy to many of her immediate inlaws.
They include Prince Charles, Camilla, Prince Phillip, and of course, Queen Elizabeth.The immediate family, however, is rarely seen bowing to Charles. A palace insider elaborated on the royal's view about the subject and said:
"There is no hard and fast rule [about curtsying]. There is such a lot of nonsense published about this. There is nothing written down about this, even for members of the royal family. People normally just do what they feel comfortable with. Even when a member of the public doesn't curtsy, the Queen doesn't take offense."
None the less, as a sign of respect the Duchess' of Cornwall, Sussex, and Cambridge all curtsied the Queen in unison when she entered Westminster Abbey.
The Royals then followed behind the Queen as part of the procession to their seats for an extra special Commonwealth Day service this year.
This year marks the modern Commonwealth's 70th anniversary, and as newly appointed Youth Ambassador, Prince Harry and his wife Meghan made the organization a focal point of their efforts.
The Commonwealth covers a third of the world's population, calculating in numbers to 2.4 billion people.Meghan evidently appeased fans for what many referred to as a "too short" curtsy late last year during her first official tour with Prince Harry.
Upon meeting the Tongan King Tupou VI and his wife Queen Nanasipau'u Tuku'aho on October 26, Meghan gave a slight tip of her right foot behind the left without bending at the knee as required.
Fans were at odds over Meghan's behavior again. On the Royalty and Protocol Instagram page, divided comments came in one after the other as one person wrote:
"To those saying she's still learning – commoners who get to meet the Queen do better than her, and they have never done it before. Meghan has had plenty of opportunities to get it right. She isn't trying hard enough."
Everyone did not share that opinion as another royal fan commented:
"The girl is pregnant! Leave her alone with the curtsy nonsense. Who are you people the curtsy police? Get a life stop criticizing her and compared her to other people."
However, if you want to be a stifler for royal protocol, there is a much longer list of royals that outrank Meghan and to whom she has to show the respect of a curtsy.
Please fill in your e-mail so we can share with you our top stories!