Cassie Gets Steamy with New Man in Pic after Diddy Confessed He Regretted Not Marrying Kim Porter
Cassie Ventura didn't need much time to replace Diddy, her boyfriend of ten years, with a new man. Now, the singer and model has been flaunting her new relationship all over Instagram, while Diddy keeps mourning the tragic death of his ex, Kim Porter.
Cassie Ventura is a woman in love, and her social media post are the proof of that.
A few days ago, Cassie took her Instagram stories to share a romantic photo where she's cuddling to her boyfriend, Alex Fine. In the shot, Fine, a personal trainer is shirtless and planting a kiss of Ventura's head while putting his arm around her. Cassie, on the other hand, kept it casual with a black crop top, jeans, and her hair tied in a top bun.
"Love you," she wrote on the top of the steamy shot.
The gorgeous 32-year-old recently also made sure to congratulate Fine on his 26th birthday last Tuesday with three pics shared to her stories.
In the first one, the trainer is smiling to the camera while a cake with a candle on top waits for him at the table. "Happy Birthday My Love," Cassie wrote on the picture.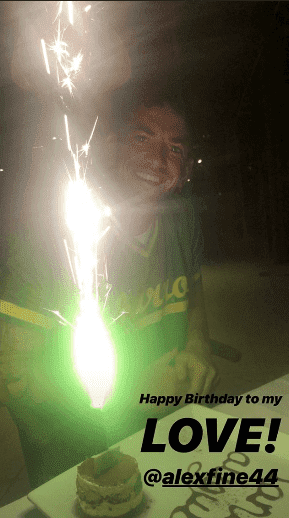 The second shot shows the couple sharing a laugh in matching tan coats while Ventura holds a red rose in her hand. "Thanks for the butterflies," she added to the picture. And to top things off, Cassie shared a sexy shirtless pic of Fine, adding a bunch of heart eyes emojis to it.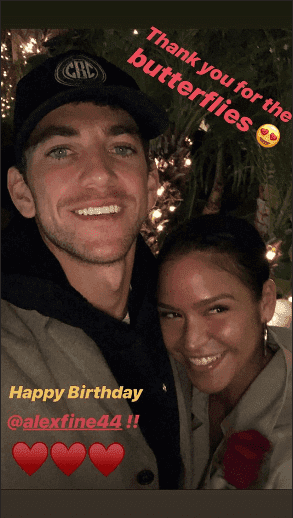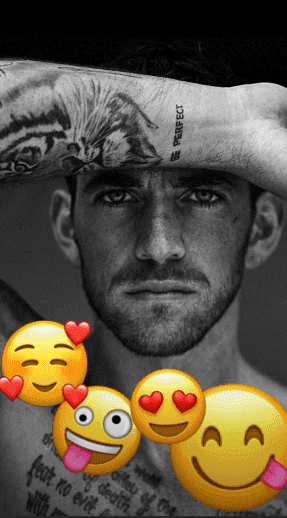 Although is not clear when the pair started dating, Ventura made the relationship official last December, just a few months after her rep confirmed her split from Diddy, with whom she shared an on-and-off relationship for the past ten years.
Despite their split, Ventura made sure to be a supportive friend to Diddy after the death of Kim Porter, the mother of four of his six children.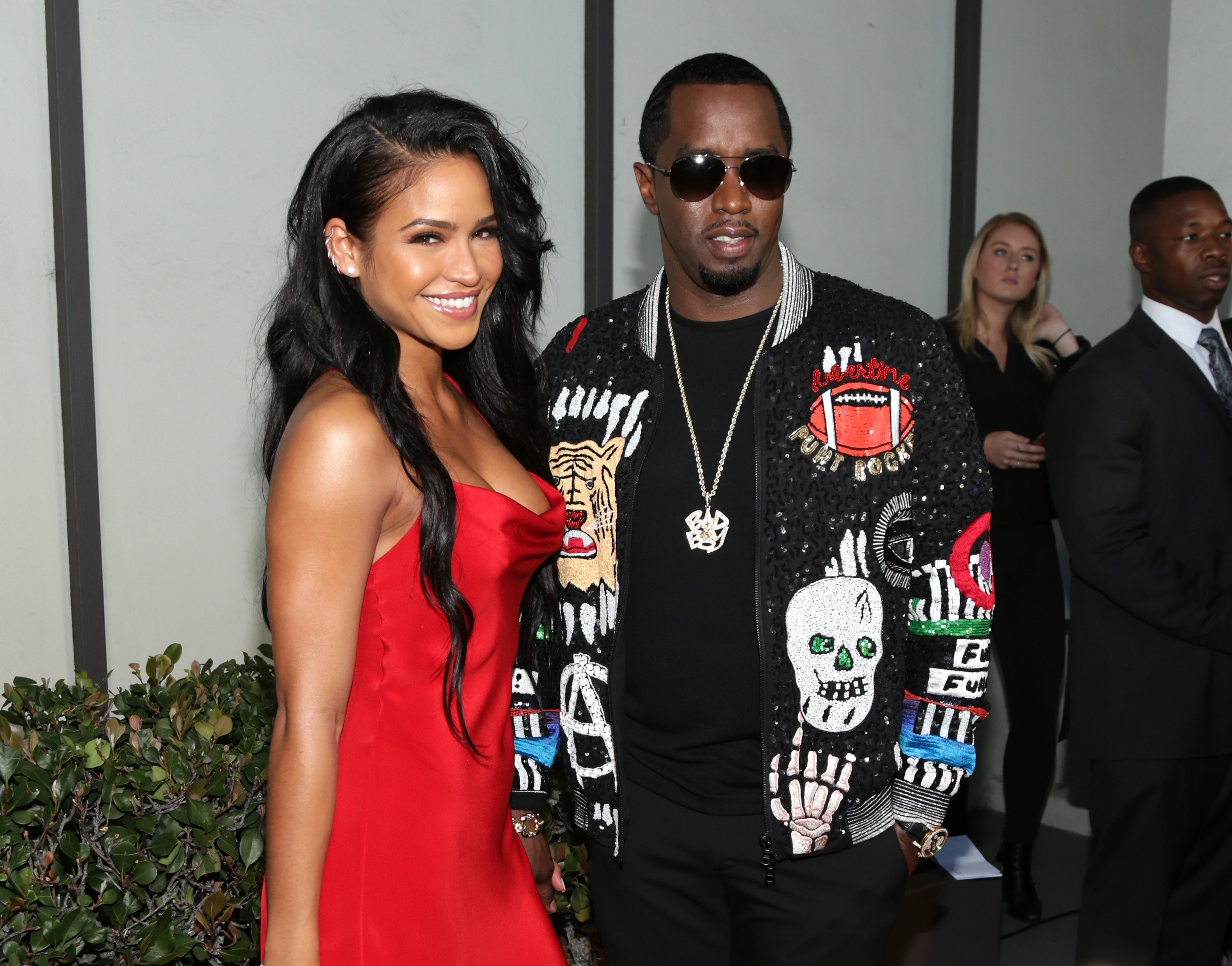 Porter was 47-year-old when she passed away from lobar pneumonia complications last November. Her death was shocking for family and friends, and Diddy was reportedly devastated by losing the woman he considered his soulmate.
Just a few weeks ago, the rapper took to Instagram to pay tribute to Kim, posting a throwback pic of the pair cuddled up on a couch, with Kim's arms lovingly wrapped around his head.
"SMH," Diddy captioned the photo, adding a broken heart emoji next to the message. (SMH is internet slang for Shaking My Head.)
While most fans were supportive, leaving encouraging words for Diddy as he mourns his loss, one rude commenter wrote "When she was alive, and you didn't want to marry her. Confused n****. GTFOH," to which Diddy replied: "I know. Played myself smh," revealing his regret of never marrying the model.