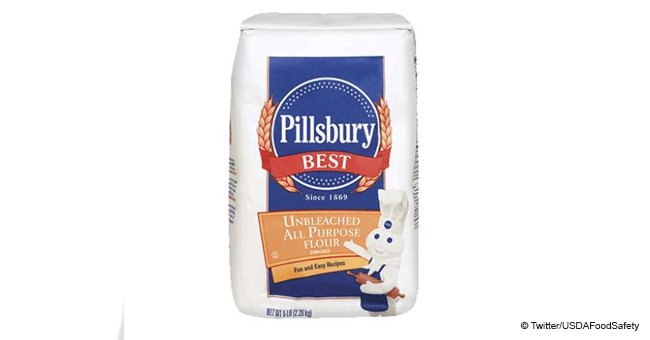 Caution! Flour Contaminated with Salmonella Recalled

Pillsbury flour products, "unbleached-all-purpose-flour" has been recalled from all stores due to the risk of salmonella contamination, a bacteria which is dangerous to human health.
"Hometown Food Company," the parent company of Pillsbury recalled certain "unbleached-all-purpose-flour" products due to fears that the bags of flour may contain the Salmonella bacteria. The flour products were already distributed and put in circulation before public announcements were issued from different platforms.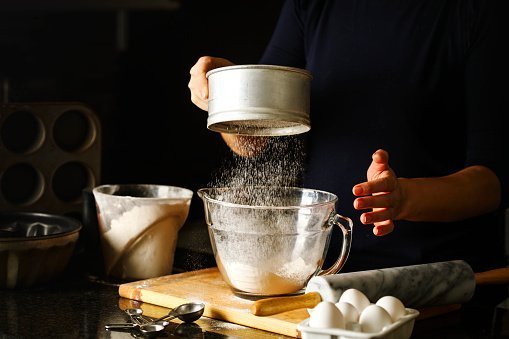 Woman sifting flour through sieve | Photo: Getty Images
SDA Food Safety shared a post via their Twitter handle which said:
"…Hometown Food Company announces voluntary recall on select Pillsbury Unbleached-All-Purpose-Flour products because they may be contaminated with Salmonella. The flour products were sold through a limited number of retailers including Publix & Winn-Dixie. Do not eat."
Pillsbury also took to the internet as they advised that: "flour should not be considered a ready-to-eat-product."
Luckily, the affected bags of flour were sold to limited retailers, including "Publix" and "Winn Dixie." This has helped in narrowing down the areas where the flour bags were distributed to and therefore made the recall process a bit less hectic.
"Hometown Foods" chief operating officer, Dan Anglemyer, revealed that the company has been able to contact every direct customer that the supposed contaminated product has reached.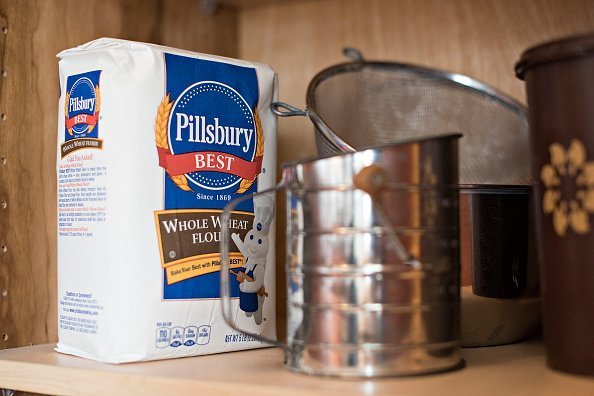 Pillsbury Flour | Photo: Getty Images
Mr. Anglemyer also offered his apologies saying,
"It's unfortunate. We try to be as cautious as possible, we apologize for any inconvenience."
He also informed the public that the company is working on an official press release in collaboration with the Food and Drug Administration (FDA) while the company also offered a coupon for all the affected products when they're identified. The FDA issued a stern warning to citizens, employing them to refrain from eating raw cookie dough, cake mix, batter, or any other raw dough or batter product that is supposed to be cooked or baked.
Citizens of the country have been advised to check the products in their possession thoroughly to avoid Salmonella poisoning. The symptoms of salmonella poisoning include fever, abdominal pains, diarrhea, and vomiting in some cases.
Companies that are involved in food manufacturing do their best to follow safety rules that have been set in place for the protection of the consumer's health. In cases of errors and failure, the items are recalled from markets and other places where these potentially harmful items can be reached. A similar event took place in January when "The United States Food and Drug Administration" recalled all fruit distributed by Jac. Vandenberg, Inc. of Yonkers, New York.
Please fill in your e-mail so we can share with you our top stories!