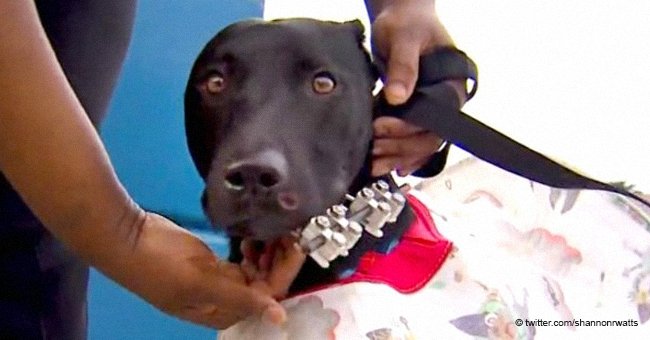 Gunman Shot Family's 9-Month-Old Puppy in the Face in Front of Children after Saying 'Sorry'
The Dallas Police Department is currently looking for a man responsible for shooting a nine-month-old Labrador Retriever mix in front of two young children.
The incident took place on March 7, 2019, in Texas, and the dog's owner, Genola Vance, claimed that the animal ran back inside while bleeding profusely from his snout.
It has been reported that the suspect, an African-American male, approached the children and the dog, named Nolan, while they were taking out the trash in front of their home.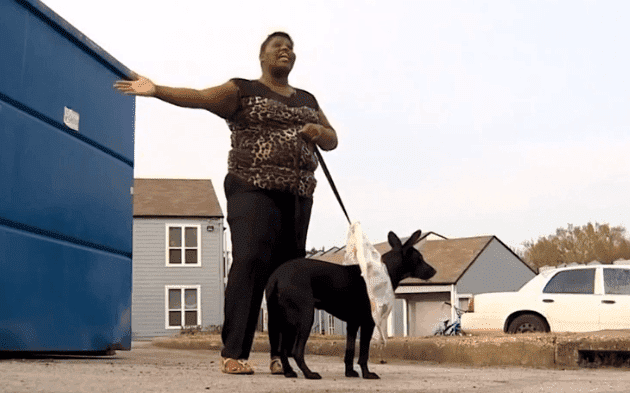 Genola Vance speaking to the media with Nolan by her side | Photo: Newsweek
THE SUSPECT WAS NOT PROVOKED
The identity of the criminal is yet to be revealed, but he was wearing a black hooded sweatshirt and a backpack, having escaped on foot right after shooting Nolan.
It is believed that right before firing the weapon, the suspect said "sorry," but the intention behind his actions are still a mystery and are currently being investigated by the police.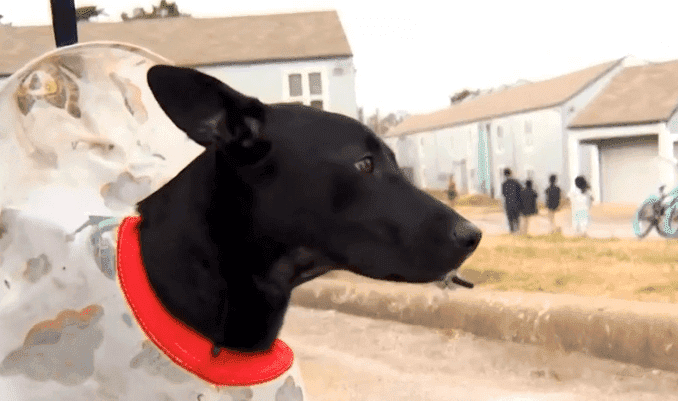 Nolan after the emergency surgery | Photo: Newsweek
Nolan is currently recovering at home and is being hailed a hero
As Nolan ran inside, crying in pain, the children followed him screaming that someone had shot him. He was then rushed to the VCA Metroplex Animal Hospital, where he was submitted to emergency surgery.
Fortunately, the bullet passed right through the front of his mouth and exited through his jaw. The bone was broken but veterinarians were able to fix it by placing an external fixator on it.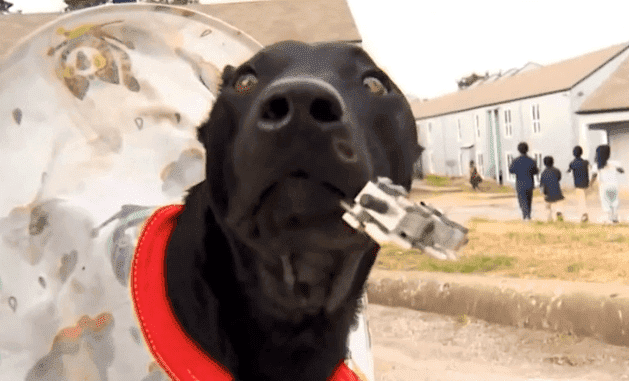 Nolan wearing the external fixator on his jaw | Photo: Newsweek
POLICE ASKS THE COMMUNITY FOR HELP
Nolan is currently recovering at home and is being hailed a hero by Vance, who said that the shooter could have easily killed her son or her nephew.
Police have asked for the public's help when it comes to identifying the shooter, and those with any information regarding the case should contact Crime Stoppers or Detective Tame with the Dallas Police Department's Animal Cruelty Unit.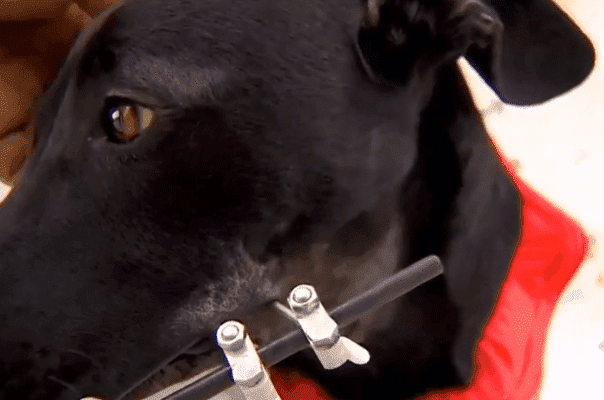 Nolan back home after being shot by a stranger | Photo: Newsweek
ANOTHER CANINE HERO
But Nolan wasn't the only dog that sustained facial injuries in the past few months. Bruno, a 7-year-old K9 German Shephard, was shot while chasing a suspect with his partner, Officer RJ Young.
Bruno's injuries were life-threatening and he was rushed to the nearest animal hospital in Anaheim, California, with a police escort clearing the way.
Veterinarians were able to remove the bullet that went through his head, shattered his jaw and got lodged in his lung, miraculously missing his heart. The brave dog managed to make a full recovery and was later reunited with Officer Young.
Please fill in your e-mail so we can share with you our top stories!