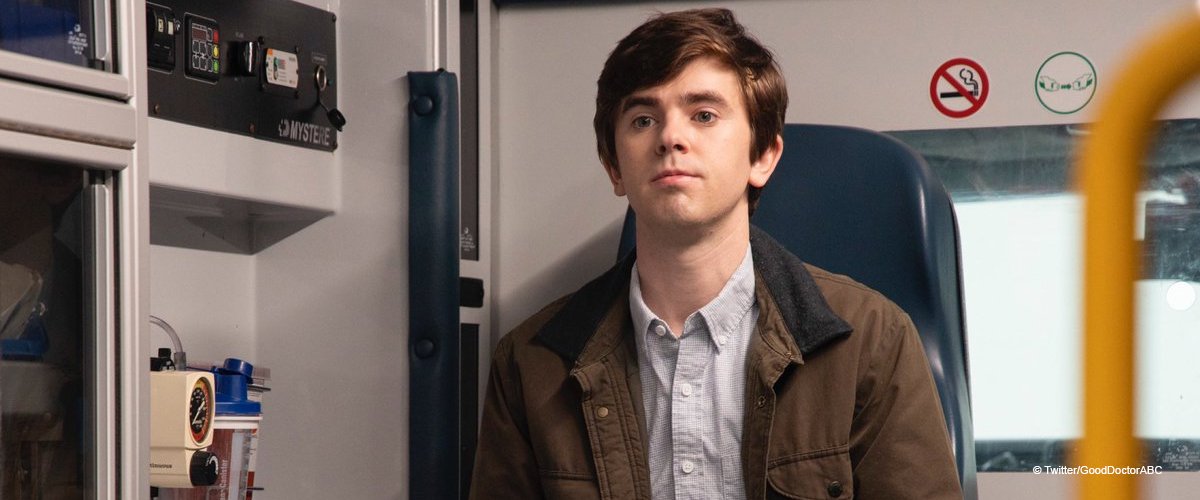 'Good Doctor' Fans Feel like 'Proud Mamas' as Shaun Asks Carly for a Date in the Emotional Finale

"Good Doctor" fans were just as elated as their favorite character might have been on the show's season two finale which aired Monday night.
The show gave viewers several ups and downs and they reacted on Twitter. Continuing from the last episode, the main character Dr. Shaun Murphy (Freddie Highmore) goes to a bar to release his woes after being fired from San Jose St. Bonaventure Hospital.
There, he ends up in a bar fight. Luckily for Murphy and unluckily for his attacker, the latter gets sick and loses consciousness. Being "The Good Doctor," Murphy tried to help out the man.
Murphy is able to figure out the problem but before he lets others know, he passes out as well. Claire, played by Antonia Thomas, uses Murphy's strategy to come to the same conclusion he did, saving the sick man.
After the incident, Dr. Marcus Andrews (Hill Harper), realizes that the hospital needs Murphy back. However, Dr. Jackson Han refuses to rehire him in any capacity.
Andrews then takes the leap and fires Han, overrides his decision, and reinstates Murphy as a surgical resident.
The good news seems to inspire Murphy, who then prepares himself to ask Dr. Carly Lever out on a date. Advice that Claire gave him in a previous episode apparently work.
At the end of the episode, he is seen slowly walking down the sidewalk holding a box of candy and flowers. At one point, he hesitatingly jumps in the air for joy.
In an interview with TVLine, showrunner David Shore explained why Murphy asked out Carly and not Lea as fans expected.
He said:
"One of the great things that I'm enjoying with this character is that even the smallest victories, given Shaun's challenges, are tremendous. So at a certain point, I was going, 'Oh, the audience is going to hate me for not having him ask Lea out,' but then I thought just seeing him ask anybody out — and Carly is someone we care about, and somebody who cares about Shaun — is going to be a lovely victory."
Shore reassured his audience that the possibility of Murphy getting romantically involved with Lea or Claire is still open. Fans loved Murphy's performance as well as the storyline so it seems Shore was right
Highmore's starring role on "Good Doctor" is not his first. The talented actor got his big start on "Finding Neverland" when he was much younger. The next year, he appeared in another hit film, "Charlie and the Chocolate Factory."
He went on to co-star in "Bates Motel" as Norman Bates. Freddie's own real name is actually Alfred Thomas Highmore. His father Edward Highmore is also an actor.
Mother Sue Latimer also works in the industry as a talent agent. Despite being well-known, Highmore is not very active on social media. He claims he wants to "maintain a clear difference between" his personal and professional life.
For fans, Highman's spectacular performance on their favorite tv show is enough from the young actor. Just as they were thrilled to hear of the second season's premiere date, they are now in anticipation of the date for the third.
The show airs on ABC and is seen as a great reflection of inclusivity in the traditional working world. It follows as Murphy, who has autism, makes his way around the Californian hospital and encounters various challenges. We can't wait to see how the date goes.
Please fill in your e-mail so we can share with you our top stories!