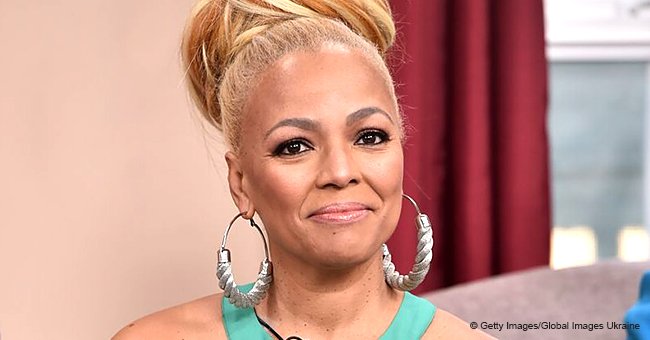 Kim Fields Flashes the Sweetest Smile as She Poses with Her Growing Sons in Precious Photo
Kim Fields is a proud and happy mom as she poses with her two smiling sons on a recent Instagram pic. The actress just finished recording a British sitcom, and despite having a packed schedule, she says "Never say never" when talking about a "Living Single" reboot.
Kim Fields loves her family, and she's not afraid to show it off.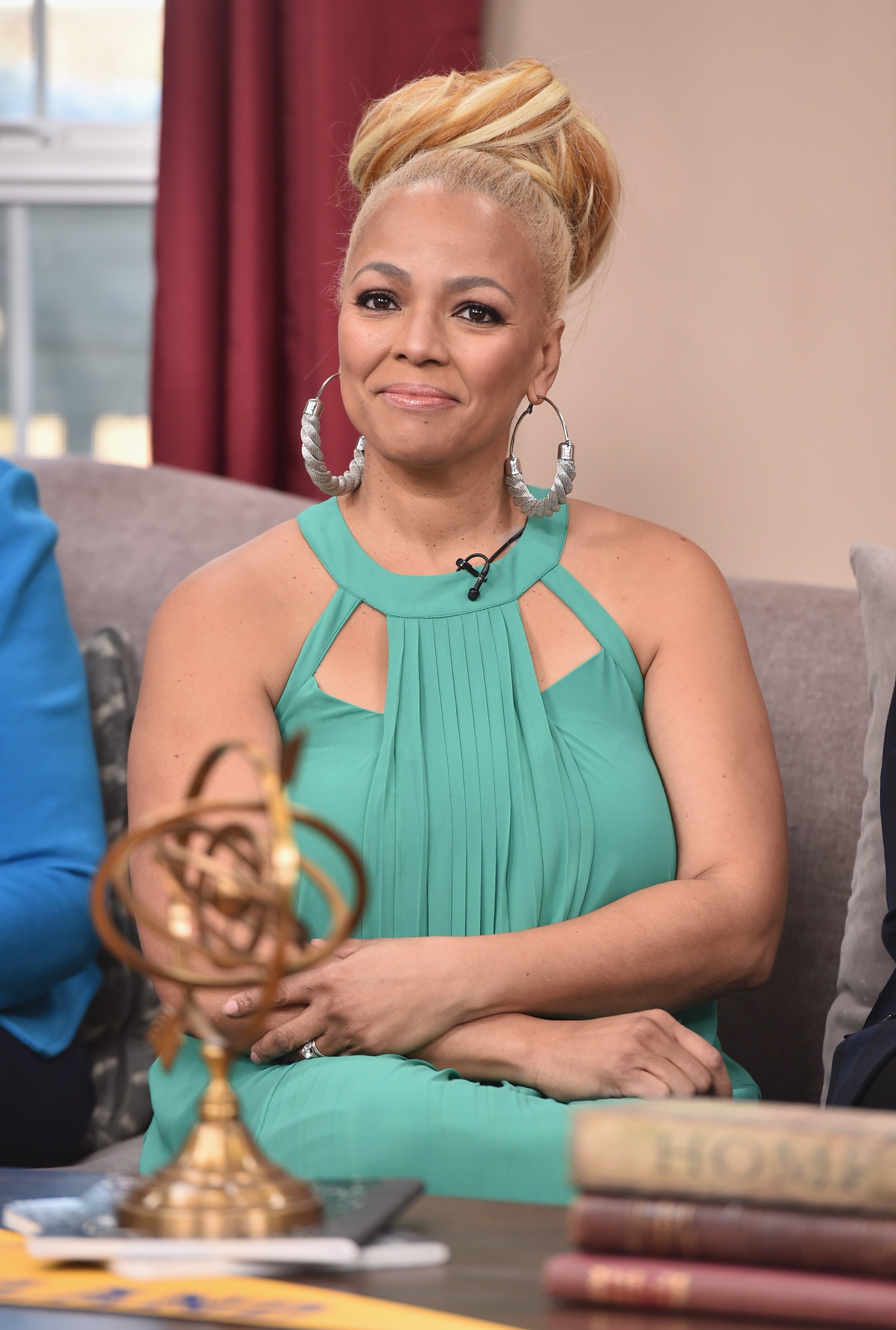 Kim Fields attends Hallmark's Home and Family 'Facts Of Life Reunion.' February 12, 2016. | Photo: GettyImages/Global Images of Ukraine
The 49-year-old recently took to Instagram to share an adorable pic with her two sons, Sebastian Alexander, 11 and Quincy Morgan, 5. The trio seemed to be at an airport and getting ready to travel to somewhere cold, as they all wore warm clothes.
Kim sported a white long-sleeve shirt, puffed best, a gray beanie and a scarf. Sebastian rocked a gray sweater, and Quincy matched with his mom also wearing a gray beanie. The three of them wore sunglasses, making their family resemblance even more accentuated.
"#explorers #3TheHardWay," Kim simply captioned the pic.
Fans were quick to fill the comment section gushing about the trio and how fast the boys seem to be growing up."Your little men are growing like weeds and are SUPER HANDSOME!!!!!" wrote one user.
Another added, "Wait a minute slow this ride down. Your son is looking so mature. I did a double take."
And a third one chimed in to say, "You are an awesomely awesome mother!!"
HER RECENT PROJECTS
Fields, known for her roles in the '90s hit series like "Facts of Life" and "Living Single," recently finished filming a six-episode season for the series "Living the Dream," which airs on the UK based streaming service Britbox.
Talking about her character, Rhoda, Kim revealed that she sees herself as a self-appointed ambassador to the U.S. for her international neighbors.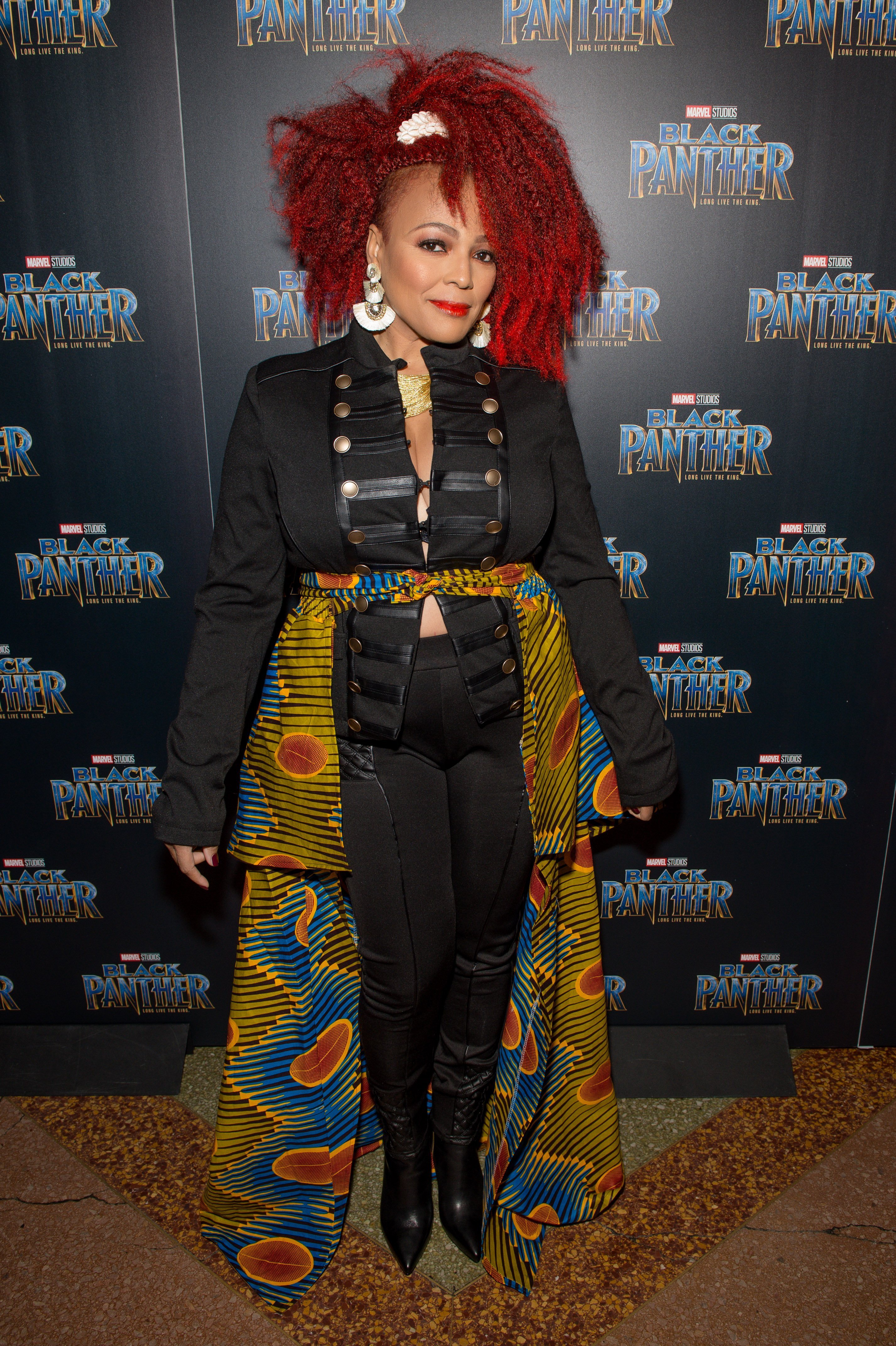 Kim Fields attends the Marvel Studios 'Black Panther' Atlanta movie screening on February 7, 2018. | Photo: GettyImages/Global Images of Ukraine
"She's a big personality. A big lover of life. She plays the saxophone and enjoys the spa and things. I just felt that she was drama-free by choice," Kim added.
NEVER SAY NEVER
Fields, who has also explored her talent in other areas in the entertainment industry, says she's not closed off to the possibility of going back to the "Living Single" world if a reboot was to be made.
However, she is aware that there could be some conflicts with schedules and, most importantly, finding the right angle for a reboot.
"Scheduling and logistics are a huge factor but aside from that the whole idea of rebooting, people have to be careful with that, I think because to have hit anything has a bit of lightning-in-a-bottle-element," she said.
And continued:
"Whether it's a hit show, a hit movie, song, hit project at your company, whatever it may be, you can't just run around and 'Oh, let's do that again.' Especially decades later when people's sensibilities have changed, and the climate has changed.
There are certain shows, and certain characters that really resonate with people at their core and they want that back! They want that feeling back and especially now with so much madness in the world."
THE IMPORTANCE OF A VILLAGE
Kim and her husband, Christopher Morgan, married in 2007 a few months after welcoming son Sebastian to the world. A few years later, they tried to conceive a little brother or sister for the boy, but Fields suffered two miscarriages and had many difficulties in getting pregnant.
That's why, when she got pregnant in 2013 with Quincy, Kim mistook her symptoms for menopause and the flu.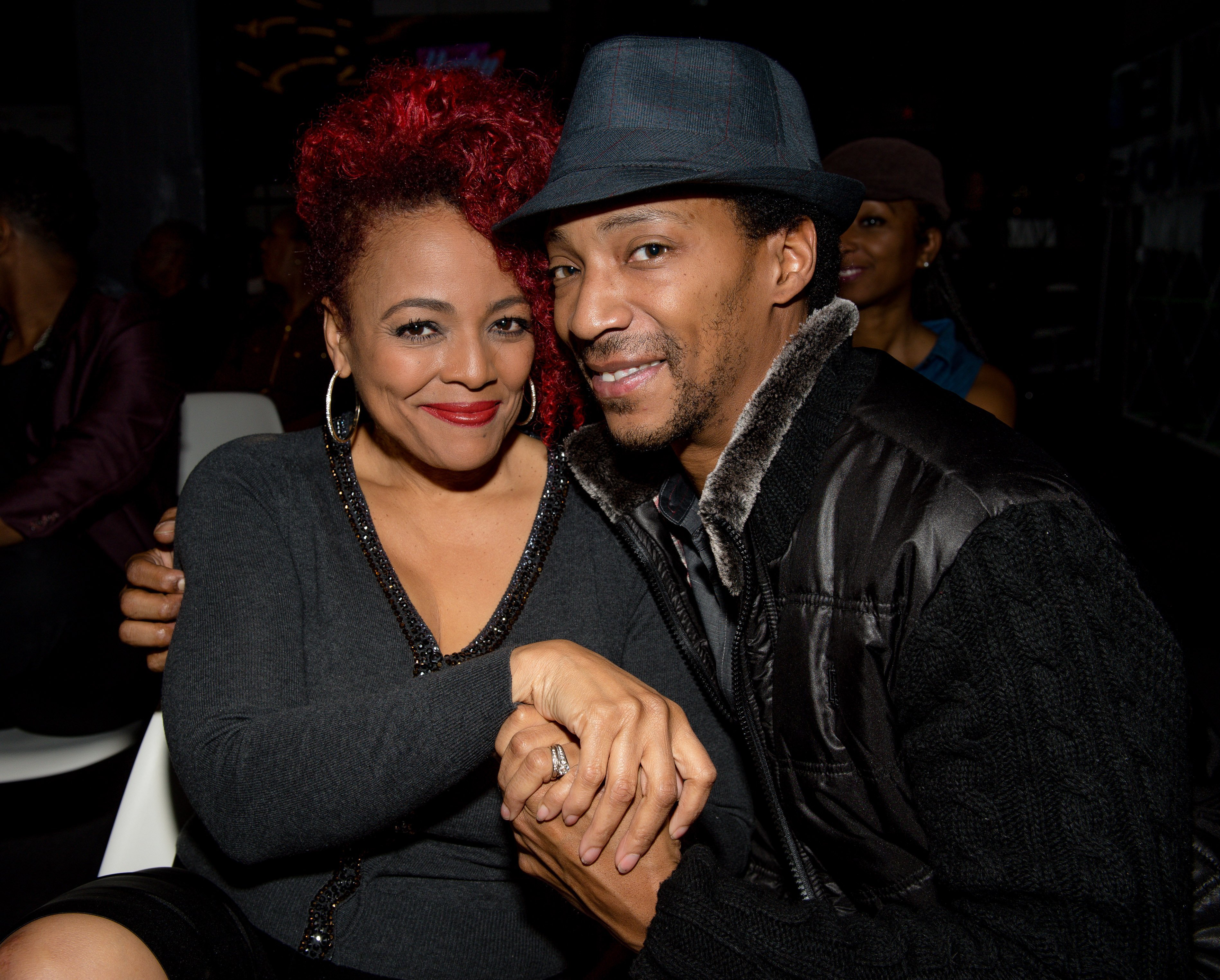 im Fields and Chris Morgan attend the Willie Moore Jr.'s 'Happily After All' Book Release. | Photo: GettyImages/Global Images of Ukraine
She welcomed her "miracle baby" at 44, an age when most women avoid getting pregnant because of all the complications it can imply. Now, the adorable boy is one of the reasons why Fields keeps working hard in an industry that many describe as evil.
She said:
"My village; my family and my friends who help to encourage me, who help to sustain me, whose shoulders I stand on. Sometimes on a regular basis, they lift me up, and I'd like to think it's an even and fair exchange of all of that. They do keep me grounded and then, very, very inspired."
The actress also wants to make sure she sets a good example for the boys. "For them to see somebody keep working hard, reviewing, re-discovering who they are and who they can be, hopefully, ignites and keeps it going for them as well," she concluded.
Please fill in your e-mail so we can share with you our top stories!