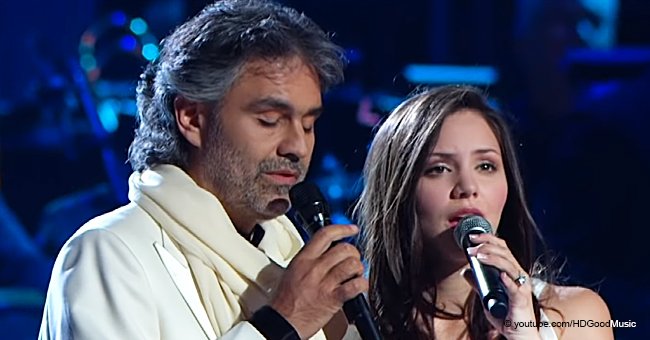 Amazing Throwback Video of Andrea Bocelli Performing 'The Prayer' with Katharine McPhee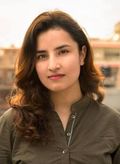 Two of the biggest names in music collaborated to deliver a magical performance of the popular song, "The Prayer."
Andrea Bocelli and American Idol star Katharine McPhee shared the stage back in 2008 when they performed their rendition of the popular song, which was originally voiced by Bocelli himself alongside Celine Dion.
The program began with the talented musician David Foster inviting Bocelli on to the stage before talking about one of his popular compositions, "The Prayer."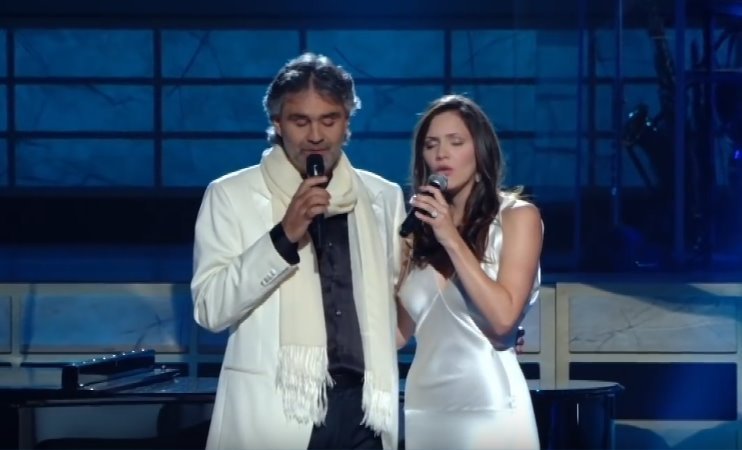 Andrea Bocelli and Katharine McPhee performing a duet with their rendition of "The Prayer." | Source: YouTube/HDGoodMusic
Foster announced to the audience that "The Prayer" was a piece he co-wrote with his friend. It was later translated to Italian by Tony Renis, a mutual friend of him and Bocelli's.
"It's been a song that I've always been proud to say that I've been a part of," Foster told the audience.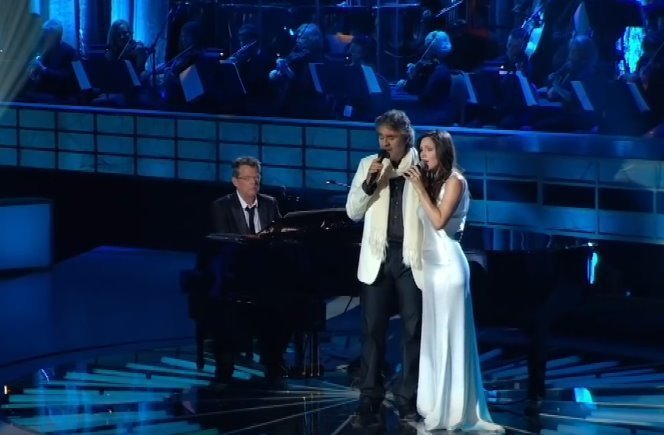 Andrea Bocelli and Katharine McPhee performing a duet with one of the writers of the song, David Foster, playing the piano. | Source: YouTube/HDGoodMusic
He finally invited Katharine McPhee, whom he later dated and also married, onto the stage to sing a duet with the legendary musician Bocelli.
McPhee arrived by Bocelli's side and affectionately held his hand. She then started off the song in her melodic voice.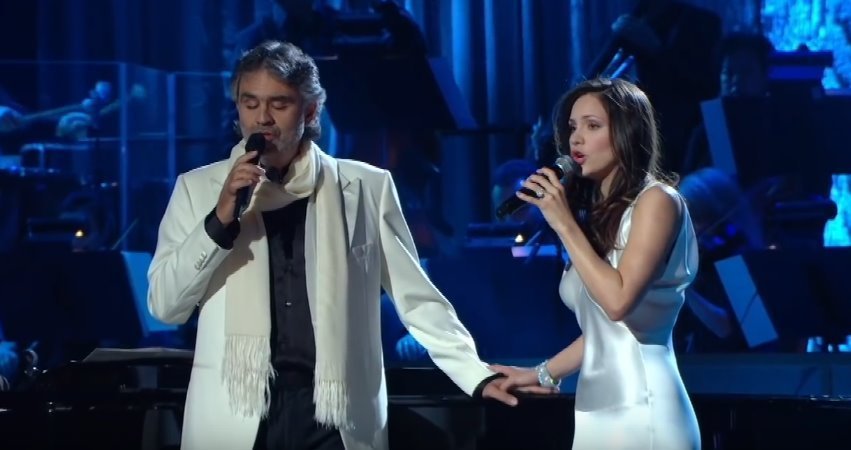 Music artists Andrea Bocelli and Katharine McPhee hold hands as they sing "The Prayer" in front of a live audience back in 2008. | Source: YouTube/HDGoodMusic
The beautiful song seemed even more romantic in McPhee's extraordinary voice as she continued to hit the challenging notes with ease and grace.
After a while, Bocelli joined her and his soothing yet powerful voice took the duet to a whole new level.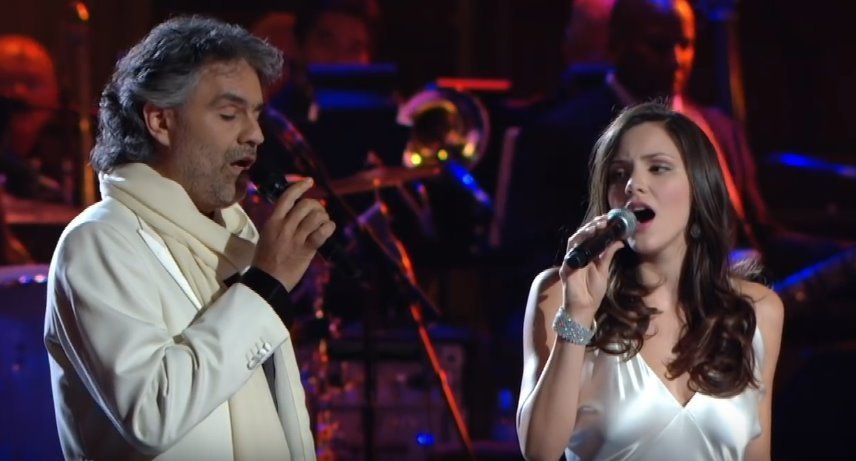 Katharine McPhee watches Andrea Bocelli as the duo belt out emotional lyrics of the song "The Prayer." | Source: YouTube/HDGoodMusic
When the song ended, the entire audience present in the hall rose to their feet and applauded the talent of the two musical stars.
The magical performance also proved to be a great hit on the internet. Ever since its upload in 2011, the video has received over 14 million views and more than 45,000 likes.
This performance is not the only time that the two artists have collaborated on a song together. Previously, they also shared the stage to perform a spectacular rendition of "Somos Novios."
Bocelli is popular for such heartwarming collaborations with other music artists. He has delivered several stunning duets with singers including his own wife, Veronica Berti, Ariana Grande, and Aida Garifullina.
Please fill in your e-mail so we can share with you our top stories!