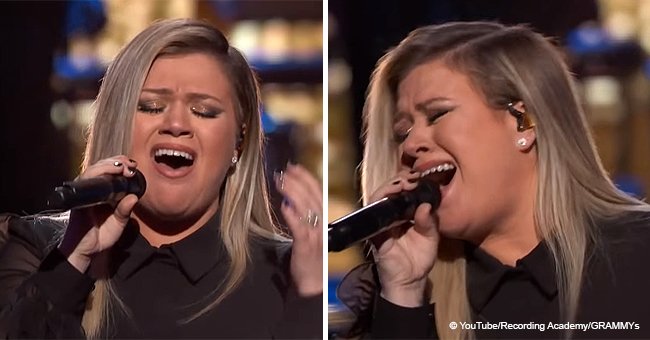 Kelly Clarkson Raises the Bar with Her Tribute to Aretha Franklin, and Her Voice Is Impeccable

It is a common tradition in Hollywood for stars to pay tribute to other celebrities especially legends who have passed away, but in the just concluded "Aretha!" — a Grammy Celebration For The Queen of Soul — Kelly Clarkson set a new and high standard for such tributes.
Top singers in the industry like John Legend, Alicia Keys, Jennifer Hudson, Kelly Clarkson, and Celine Dion also came out to honor the late singer,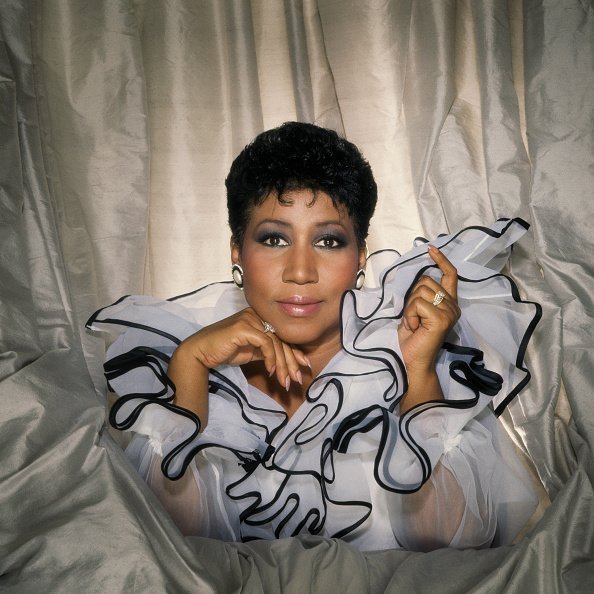 Aretha Franklin performing on stage at the Park West Auditorium, Chicago, Illinois. | Photo: Getty Images
They all sang covers to some of the iconic songs of the late singer. Kelly Clarkson took the stage and gave a jaw-dropping, heartwarming version of Aretha Franklin's "I Never Loved a Man (The Way I Love You)."
Her powerful voice lit the auditorium on fire, making the song hers while still honoring the Queen of Soul. She carried the audience along with her voice and gave a breathtaking performance.
But her performance was not the only one that stole the show, former coach on "The Voice", Jennifer Hudson also wowed the audience and her fans. The former American Idol contestant opened the show; she sang covers to hit songs of Aretha like: "Ain't No Way and Think."
Hudson's voice was not the only thing that caught attention; her white off-shoulder dress was just as beautiful as her voice.
At the end of her performance, the crowd gave a standing ovation.
One fan made a sentimental comment, claiming that American Idol is where talent breeds as it produced the top best performances for the show: Kelly Clarkson and Jennifer Hudson.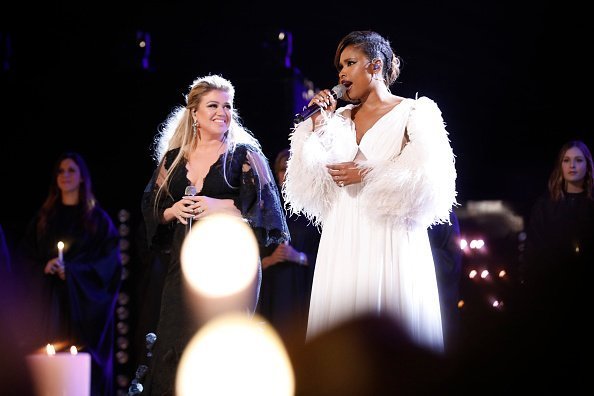 Kelly Clarkson and Jennifer Hudson performing on stage. | Photo: Getty Images
The tribute also featured a performance from John Legend who sang a cover of a cover the late queen of soul sang of the gospel song by Simon & Garfunkel titled "Bridge Over Troubled Waters."
"Tonight I am honored to salute the queen by singing a song on which she demonstrated her genius as an interpretative singer, musician, and arranger. Paul Simon has said this is one of the best covers ever of one of his songs… thank you, Aretha, for your example of what it means to be a true singer, a true artist, who offered us all a bridge over troubled waters," John Legend said right before he started singing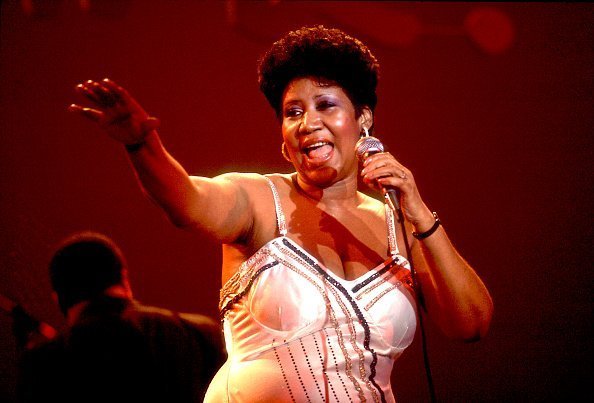 Aretha Franklin promoting her album One Lord, One Faith, One Baptism. | Photo; Getty Images
The show ended with a climax performance of Aretha's famous female anthem: "You Make Me Feel Like, A Natural Woman," by Fantasia, Andra Day, Brandi Carlile and Alessia Cara.
The special ceremony aired on CBS in March and was solely to honor Aretha Franklin, who died at the age of 76 due to an advanced stage of pancreatic cancer, she was surrounded by family when she passed.
Please fill in your e-mail so we can share with you our top stories!