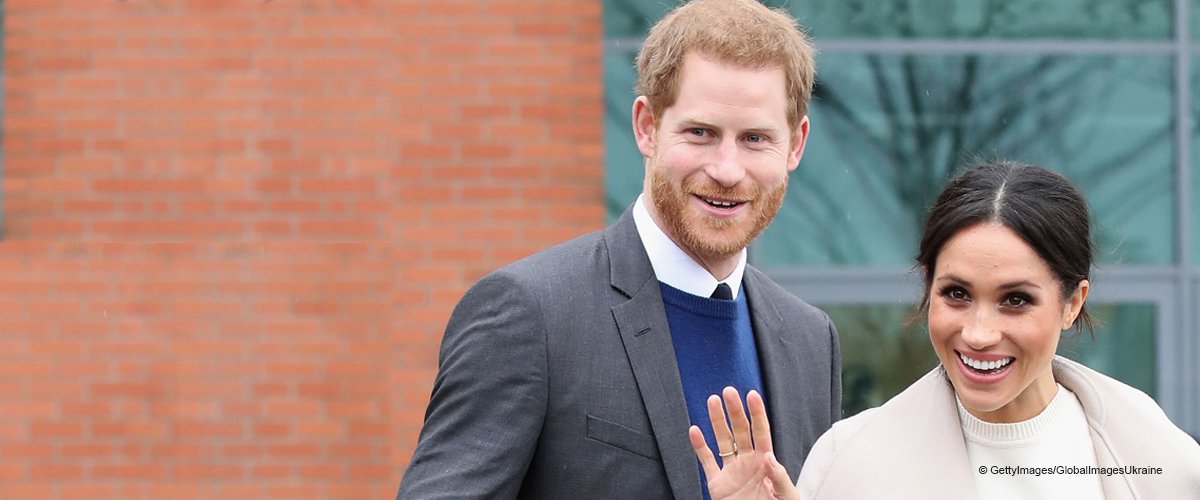 Meghan and Harry Officially Split from Kate and William to Receive Their Own Royal Household

Queen Elizabeth has officially agreed to have two separate households in place for the royal couples of Kensington Palace. Prince Harry and Meghan Markle will soon be moving out.
According to Royal Family specialist Victoria Murphy, the royal family is preparing to have a new setup in place for the Duke and Duchess of Sussex by spring this year.
Their new official residence will be in Frogmore Cottage, Windsor, but the staff of the royal couple will be based in the Buckingham Palace, forming the separate royal household.
The Prince of Wales, Prince William, Prince Harry and Meghan Markle at the 2019 Commonwealth Day service at Westminster Abbey on March 11, 2019 in London, England. | Photo: Getty Images
Murphy also claimed that the house "will be created with the support of "The Queen and The Prince of Wales." The monarch's children were given responsibilities that make it worthwhile to go separate ways.
Last year, the Prince of Wales was given more duties from the Queen. In a domino effect, his firstborn Prince William also got a more high-profile role in the family.
An official statement read:
"The Duke of Sussex currently has his own private office, which has been supporting The Duchess since the engagement of Their Royal Highnesses in November 2017."
It continued:
"This long-planned move will ensure that permanent support arrangements for The Duke and Duchess's work are in place as they start their family and move to their official residence at Frogmore Cottage. The Queen has given permission for The Duke and Duchess of Sussex to base their Household Office at Buckingham Palace."
The news further dismantles rumors that there is a rift between Markle and Middleton that led to the split. Rather, it simply makes sense for the two families to conduct matters separately.
Markle and Harry also reportedly promoted Jason Knauf from communications secretary to Senior Advisor as part of the changes. Sara Latham is now their new communications secretary.
According to royal expert Omid Scobie, Latham was Hilary Clinton's campaign manager during her 2016 presidential run. In addition, she previously "oversaw global corporate accounts" at Freuds with a focus on "purpose-led campaigns" and "executive thought leadership."
Prince William and Middleton will retain Jason Knauf as their senior advisor. Christian Jones is their new communications secretary.
The Duchess of Sussex is, of course, expecting her first child this spring. As such, her appearances this week are expected to be her last. She is reportedly about to take maternity level.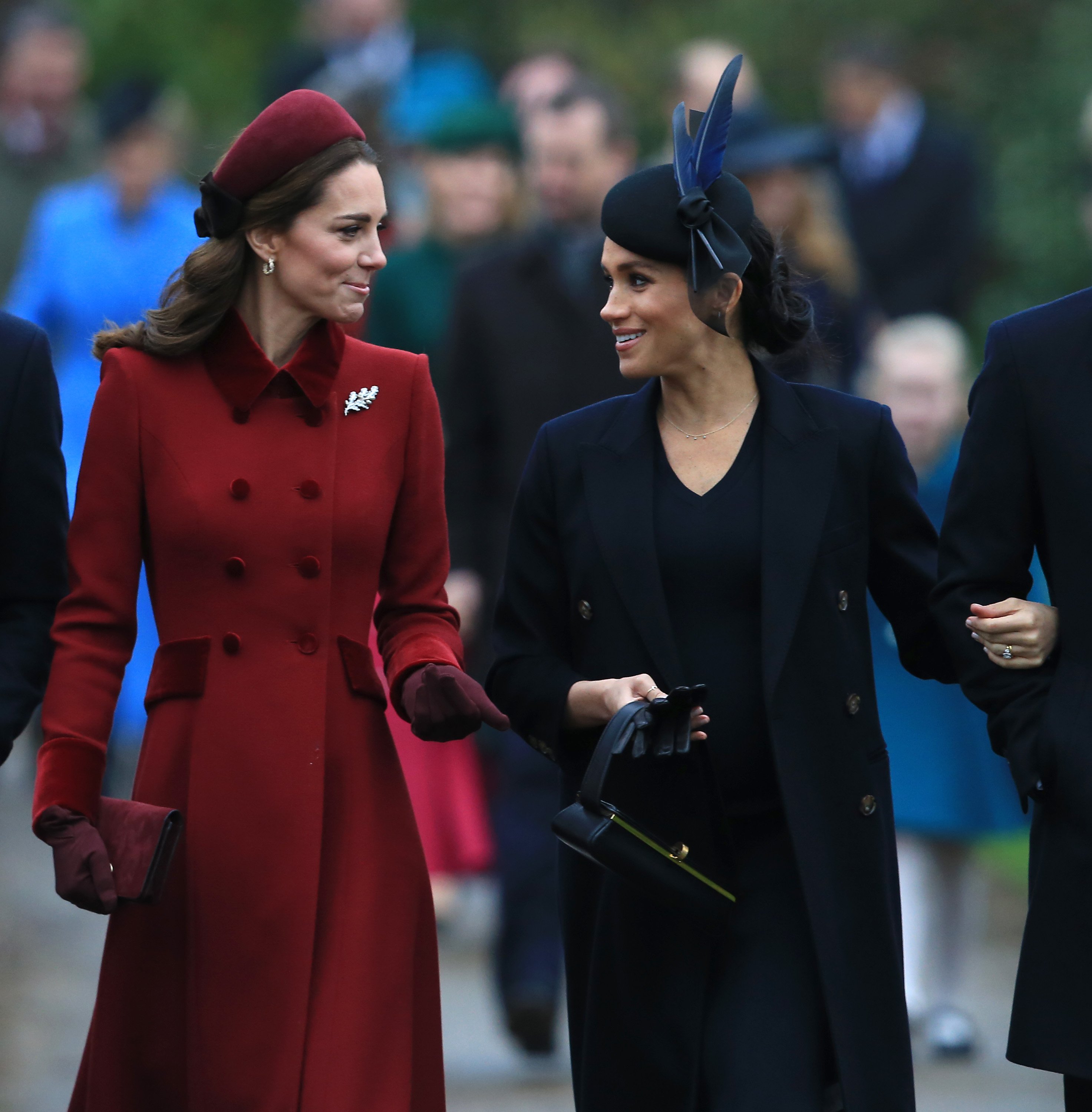 Kate Middleton and Meghan Markle attend the Christmas Day church service in December 2018 | Photo: Getty Images
She will still attend private meetings but will stay away from public royal engagements until the baby comes. The Duchess is about 35 weeks along in her pregnancy.
Please fill in your e-mail so we can share with you our top stories!