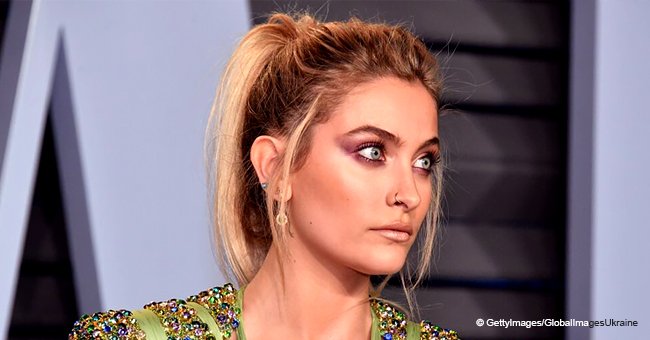 Paris Jackson Claps Back at Media For Portraying Her as a 'Junkie Meth Alcoholic Party Raver'
Days after reports that there may be some glitches in the life of 20-year-old Paris Jackson, she says everything is fine.
Jackson was recently trolled by the media after she took a trip to New Orleans with boyfriend, Gabriel Glenn.
According to the media, Paris who was in rehab for alcohol abuse and mental health issues two months ago is now back to the deep end and is struggling with alcohol abuse again.
These accusations were due to the 20-year-old's escapades in New Orleans. There was also a report of her getting into a heated argument with Gabriel outside the streets of Louisiana.
Onlookers and paparazzi caught this feud and according to reports, it was nothing but pretty.
Paris, who recently openly supported her father (Late King of Pop, Michael Jackson) after claims of alleged sexual abuse was brought forward against him, has since debunked all the rumors.
"Me and my [boyfriend] re-enacted 'The Californians' from SNL while we were in NOLA purely for the entertainment of our friends, and paps happened to be taking pictures of it all and…. y'all it looks like a full on break-up scene in a sad drama movie [oh my God]."
"Damn i'm just now catching wind of these downward spiral articles.. this is like, what ? the 7th time y'all have accused me of this ? the 3rd in the past month? n yet not one OD from all the 'drugs' y'all accuse me of doing or any hospitalizations… 7… but who's counting right…," she continued.
About the discussion of her weed smoking and her declining health, the singer further stated,
"I smoke weed on my story ONE time and all of a sudden i'm a junkie meth alcoholic party raver that's also secretly married and pregnant and may or may not have a penis," she wrote.
"I have a job. and dogs. and a bedtime. go f— yourself."
It is evident that the young lady feels shocked about the rumors being spread by the media about her and felt it necessary to put her truth out there for her fans.
According to Paris — in a fair warning to the media — having her father's loving and kind heart doesn't mean she inherited his patience.
Please fill in your e-mail so we can share with you our top stories!