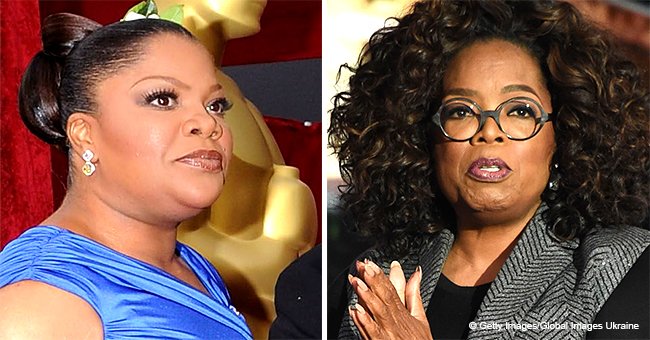 'Who Does That?' Mo'Nique Slams Oprah for Interviewing Michael Jackson's Accusers

Oprah Winfrey recently interviewed Michael Jackson's accusers on her show, and Mo'nique was not impressed.
Winfrey hosted a show called "After Neverland," during which she interviewed two of the men who accused the late Michael Jackson of sexual abuse.
Wade Robson and James Safechuck both claimed that Jackson groomed and molested them when they were young boys.
The two men first went public in 2013 – four years after Jackson's death – and their delayed court case by saying they were threatened by Jackson.
Mo'nique clapped back at Oprah and asked in her podcast "Open Relationship" if users feel that Winfrey did it for the ratings.
Most of her followers agreed that what Oprah had done was not right at all, and she only did it to boost her show's ratings. Mo'nique said:
"Here's a man that was found not guilty in the eyes of the law, and you wait for 10 years after this man was deceased, to now do an interview with people who said they lied."
She added that Jackson welcomed Oprah into his home, and said that Oprah spoke about how beautiful Jackson's love for his children was.
Mo'nique said that Jackson was not here to defend himself, "which is a major problem." She took calls from the public, and her watchers agreed that Oprah overstepped the line this time.
One caller chastised Oprah for capitalizing off of the downfall of Black public figures and said she only focuses on drama in the Black community.
Another added that Oprah was a hypocrite and that they were waiting for her to have an interview about her "special friend, Harvey Weinstein.
Oprah remained mum about her relationship with Weinstein, even after dozens of women have accused the former Hollywood executive of sexual abuse and sexual harassment.
Mo'nique is not the only one who spoke out against Oprah. She received flack on social media, with one Twitter user saying:
"I am so disappointed in Oprah that she fed into this one-sided story against a man that is not here to defend himself. I am, however, very happy that Wendy Williams spoke out against these blatant lies."
Another said "HBO needs to be sued" for airing the documentary, and added that Oprah is "fake as hell, doing her so-called friend like that."
Please fill in your e-mail so we can share with you our top stories!