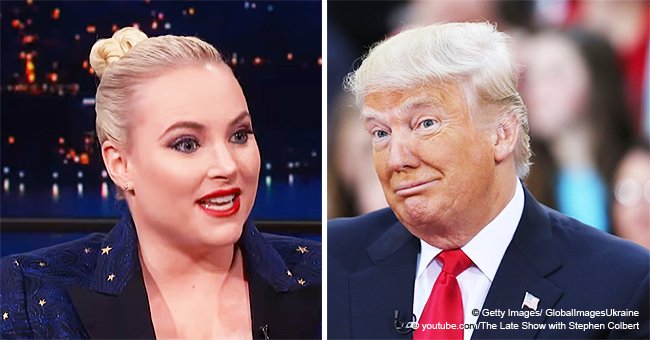 Meghan McCain Continues Bashing Donald Trump after His Mocking Comments to the Late John McCain

Meghan McCain continues her vicious attack on Donald Trump and, this time, "The View" co-host claimed that the United States President "he will never be a great man."
On Monday's episode, March 18, 2019, the 34-year-old addressed the President's comments regarding her late father, Senator John McCain.
It has been reported that during the panel session moderated by Whoopi Goldberg, Meghan said that Trump spends his weekends obsessing over great men he could never live up to.
TRUMP AS THE OPPOSITE OF HER FATHER
Meghan described Senator McCain as Trump's kryptonite
Meghan, who never misses a chance to stand up for her father and his amazing feats, criticized the Head of State for caring more about her family than his.
According to her, the late Arizona Senator used to spend his weekends enjoying and celebrating life by spending time with his family, cooking, fishing and hiking.
The television star couldn't say the same about the President, though, and adding that she felt sorry for his family, at his son, 12-year-old Barron, for having a father that spends his weekends away from his loved ones.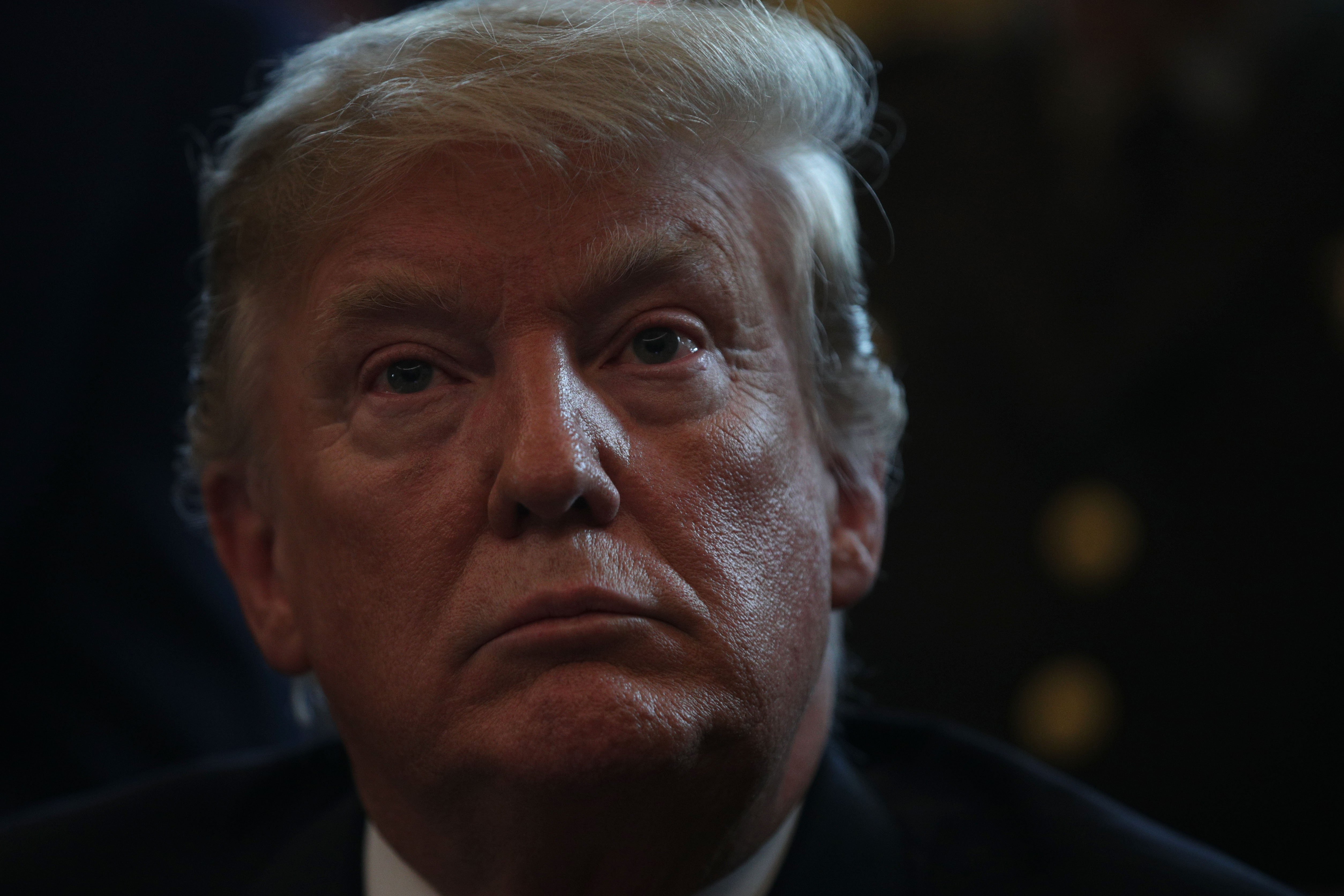 Donald Trump at a border security event in the Oval Office at the White House | Photo: Getty Images
SUPPORTED BY HER COLLEAGUES
"I genuinely feel bad for his family. I can't imagine having a father that does this on the weekends."
Meghan McCain, "The View," March 18, 2019
The rest of the panel, composed by Sunny Hostin, Joy Behar and Abby Huntsman, showed Meghan their support by agreeing with her and even the audience clapped following her statement.
TRUMP'S OBESSION WITH MCCAIN
Meghan described Senator McCain as Trump's kryptonite, both in life and death, considering that the President continues to attack his former rival seven months past his death.
During the weekend, the 72-year-old mogul took to his official Twitter account to accuse McCain of handing the infamous Steele Dossier to the FBI and even mocked his intelligence by saying he was "last in his class."
Meghan didn't let it slide and immediately tweeted that he would never be as loved as her father, and suggested that the President should spend his Saturday with his family instead of obsessing over hers.
Please fill in your e-mail so we can share with you our top stories!