Remember Notorious B.I.G? His 2 Kids Are Grown and Taking on the World in Their Own Way
It's been more than two decades since the tragic murder of Notorious B.I.G, but his legacy remains alive through his music and his grown-up kids, who have made sure to lift their dad's name while working on their projects in and out of the entertainment industry.
Christopher Wallace, better known as Notorious B.I.G, was one of the most representative rappers of East Coast hip-hop culture. His music increased New York City's visibility in the genre at a time when West Coast hip-hop dominated the mainstream.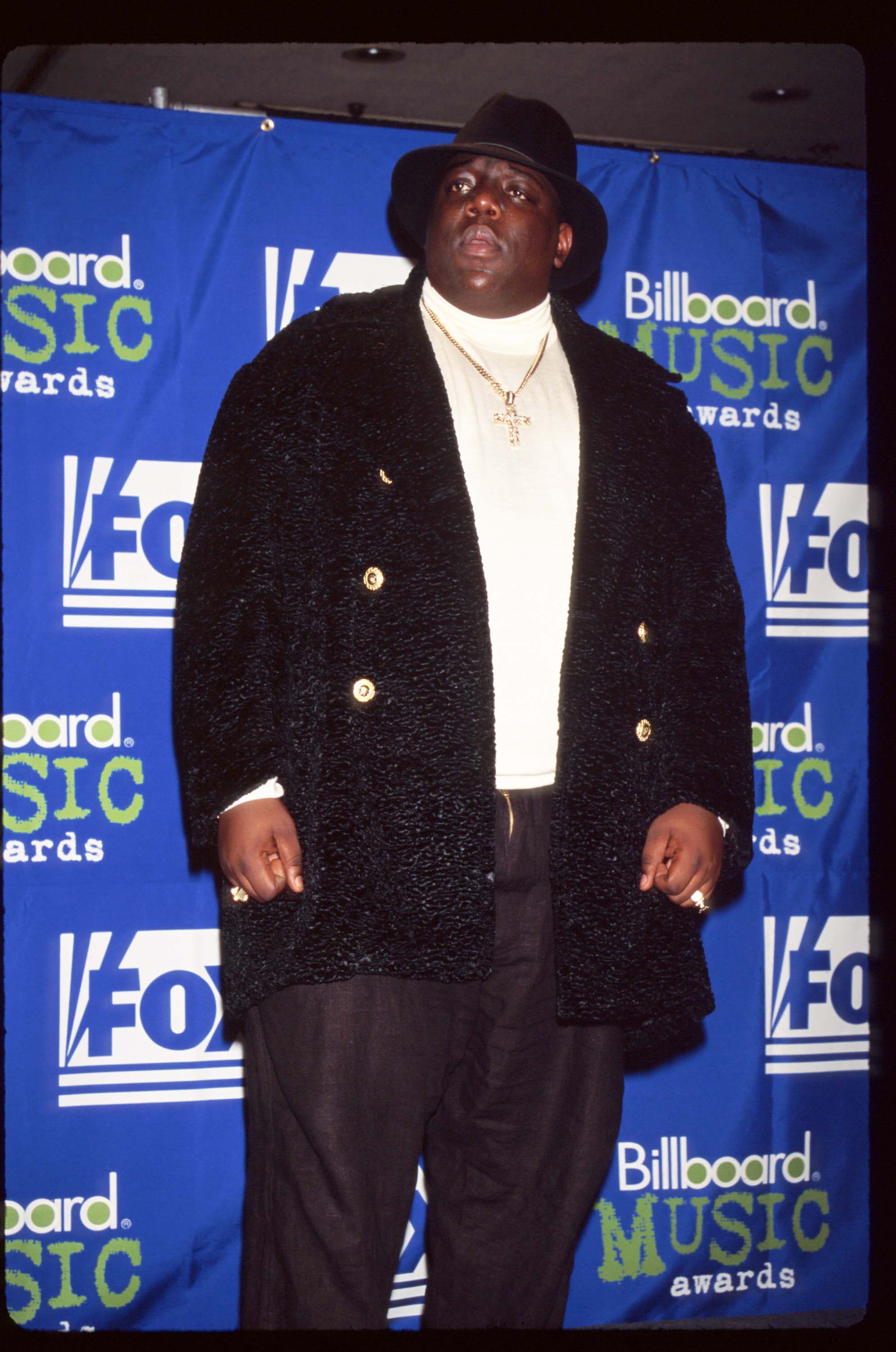 Survived by his kids
Sadly, his life was cut short in March 1997, when he was killed in a drive-by shooting in Los Angeles. To this day, the case remains unsolved, and no arrests were made about his death. Notorious was 24 years old and a father of two at the time of the crime.
He welcomed daughter T'yanna Jackson with his high school sweetheart, Jan Jackson, on August 3, 1993. Then, he married singer Faith Evans in 1994, and they welcomed son Christopher Jordan Wallace, known as C.J, five months before his death.
T'yanna and C.J were too young to understand the magnitude of their father's legacy, but now that they are adults, both siblings are working hard to leave their mark in the world while keeping Notorious' name alive.
A businesswoman on the rise
T'yanna, a Penn State College graduate, is the owner and creator of  Notoriouss, a boutique clothing store in Brooklyn, New York. In 2018, T'yanna told iHeart:
"I've always been into fashion since high school. So, I went to Penn. State. My major was business. And then around my sophomore year, I was like, 'I really want to start a clothing line, and I really want to do something dedicated and kind of inspired by my dad. So, that's how the name Notoriouss came about, and that's how I kind of started doing my clothing line straight from college."
Every design of the clothing line pays homage to the late rapper. Whether it's with his lyrics, pics or his name, T'yanna makes sure to keep his dad's legacy alive through her business. And she explained why:
"I just felt like I wanted to do something where I could continue his legacy, and I don't do music, so it wasn't going to be that. I wanted to do something where I could keep his name alive and also have me included in it."
C.J. prefers the spotlight
T'yanna also stated that she couldn't be prouder of her late father for leaving his mark on the world at such a young age. She hopes to do the same, under her terms.
And while T'yanna prefers to lead a business out of the spotlight and the media attention, her brother C.J. inherited Notorious' love for the flashes, the cameras, and the music.
C.J. has appeared in several movies, including the biopic "Notorious," where he portrayed a young version of his father, "Everything Must Go," "Monsters and Men," and "Kicks," which was his first-ever lead role under the direction of Justin Tipping.
He also appeared on MTV's series "Scream," "She's Missing" and "Like Blood."
C.J. is also interested in music and recently created Come Think Big, a movement that, according to their webpage, "challenges society to discover how the cannabis and hemp plants can be used as tools for curiosity, creativity, contemplation, and healing."
They also advocate "for the safe use of cannabis through the development of new ideas, products, stories, research, and charitable projects."
Following his dad's steps
But that's not all for C.J. The young man is also interested in the music industry, and with the help of his half-brother Joshua, he has been working on developing his rapping skills. About it, C.J. said:
"My brother and I, we've been rapping since we were little. We're taking the music more seriously now. We go by C.J. and Jahad. He's a producer, and he sings and raps, and I rap. We were born into music, and it doesn't seem right not to make music. Even if I weren't rapping, I'd probably sing because I just love music."
Like his sister, C.J. is aware of the significant weight he carries on his shoulder as Notorious B.I.G's son, and he learned how to handle the pressure thanks to his step-father. About his father, C.J. said:
"It took a while to really realize the impact he'd made. But at an early age, my dad who raised me, Todd Russaw, schooled me that I needed to be aware of who my dad was and his impact, and to not be afraid of what I represent. He told me, 'Don't be ashamed of anything.'"
Even after two decades, Notorious B.I.G is still considered one of the greatest rappers of all time, and his kids couldn't be prouder of saying they're his descendants.