Kate Middleton Gets Creative as She Visits a Museum in a Classy Coat Dress and $695 Block Heels
Kate Middleton returned to the Foundling Museum on Tuesday, an institution based on the Foundling Hospital's history. Her love for art was clearly apparent in a heartfelt speech she gave. 
The former art history major turned Duchess of Cambridge sat down with trainees who were part of a three-year project that aims to provide training and mentorship to young adults. 
By itself, the Foundling Museum of London works to teach youth who are in the minority or are less fortunate and who are interested in artistic expression whatever the form. 
The 37-year-old looked like a work of art herself, keeping on her grey dress designed by Catherine Walker which she wore earlier that day. She switched things up by uncovering her hair for the museum visit.
"I have always believed in the power of art, not only to unlock that creativity, but also to bring us joy, and to inspire, challenge and positively change our lives." — The Duchess of Cambridge @FoundlingMuseum pic.twitter.com/AJDP8FCYEg

— The Duke and Duchess of Cambridge (@KensingtonRoyal) March 19, 2019
Middleton was also donned in a $695 pair of black Giavito Rossi pumps for the occasion. Considering she was just announced as Patron of the museum, her selection was more than appropriate. 
Among other activities, Middleton gave a speech at the Fondling Museum: 
"Your work connects and celebrates two subjects that are deeply important to me: children, and art. I am passionate about improving children's life chances and giving them opportunities so that they can look forward to the best possible futures, fulfill their whole potential, and have the freedom to explore their creativity."
Middleton also said she has "always believed in the power of art, not only to unlock that creativity, but also to bring us joy, and to inspire, challenge and positively change our lives."
🎨 The Duchess of Cambridge joins a @FoundlingMuseum 'Tracing our Tales' training session, inspired by the Museum's Bedrooms of London exhibition and by explorations of fears and safety. pic.twitter.com/apm2wf9L8s

— The Duke and Duchess of Cambridge (@KensingtonRoyal) March 19, 2019
The mother of three appreciated a photography exhibition titled "Bedrooms of London" by Katie Wilson and spoke to the "Tracing Our Tales" program trainees, the three-year project mentioned above. 
Middleton's last visit to the museum was in 2017, when she also sat down with the trainees. Prior to her latest visit, the Chair of Trustees of the museum released a statement: 
"We are delighted and honored that Her Royal Highness The Duchess of Cambridge has become Patron of the Foundling Museum. We could not imagine a more perfect Patron. We look forward to working with her as we fulfill our mission to inspire people to make positive impact on society through the arts."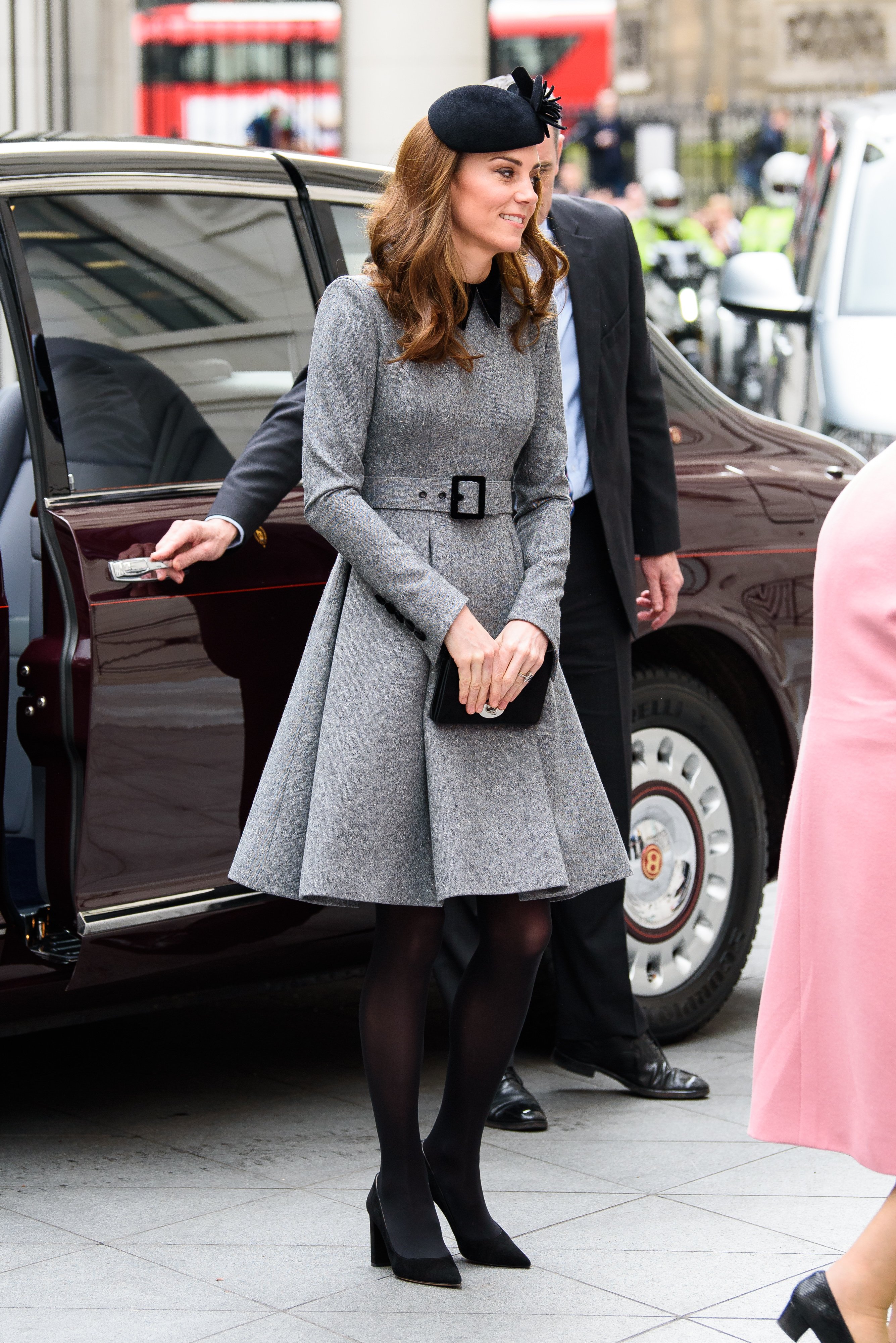 The Director of the museum, Caro Howell, also shared words ahead of the member of the royal family's visit:
"The Foundling Museum is thrilled and honored to receive The Duchess's patronage. Her support is a huge boost to our work transforming the lives of vulnerable young people through the arts."
Kensington Palace posted at least two moments of Middleton as she conducted her solo engagement. One caption read: 
"The Duchess has a longstanding interest in both the arts and supporting vulnerable families, and this patronage will further highlight the beneficial impact that art and creativity has on emotional wellbeing."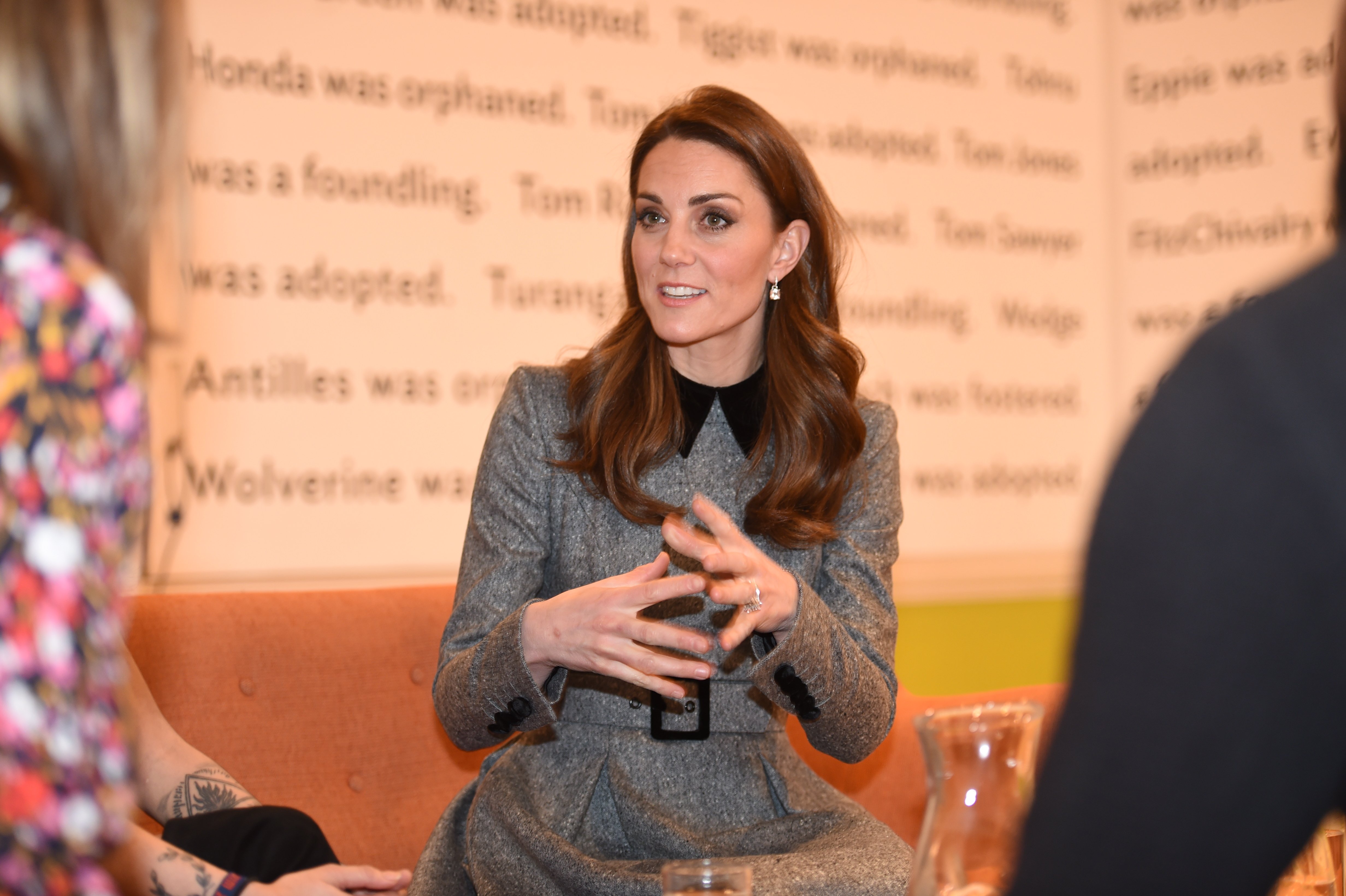 Middleton's earlier engagement saw her and the Queen make a rare appearance together. The two would officially open the Bush House at King's College, one of the Queen's patronages.
It was the first time since 2011 that the two made the joint appearance. The Queen wore a pink double-breasted coat while Middleton adorned her grey coat and a Sylvia Fletcher fascinator. Her figure was as slim as ever.
Rumors that were swirling around the Duchess this weekend did not follow her into the busy week. That's because when Middleton drank a glass of Guinness alongside husband Prince William, she dismissed the possible truth of a fourth pregnancy. 
It's unclear why the rumors even began. Yet as Middleton celebrated St Patrick's Day at the 1st Battalion Irish Guards in Hounslow, England, the gossip cleared up. 
Last year, she was pregnant with Prince Louis at the same time and opted for a glass of water in place of the alcohol. She and Prince William undoubtedly have their hands full as it is with Prince Louis, Prince George, and Princess Charlotte.